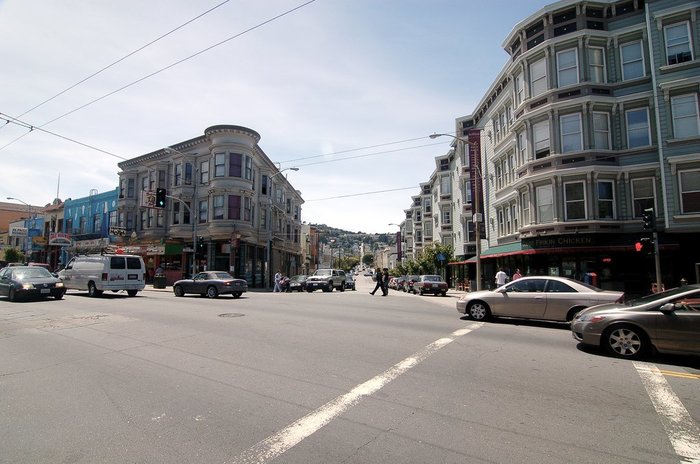 Northern California is an enchanting place full of scenic beauty and progressive culture. The crown of the region is San Francisco, in the heart of the Bay Area. San Francisco is one of the largest cities in the country and home to some of the brightest minds in the world. It's also one of the most expensive cities in the country, so make sure you have ample cash flow to enjoy all San Francisco has to offer.
With that said, grab a bowl of some herb, take a few puffs and check out these incredible weed-paired things to do in San Francisco.
Haight-Ashbury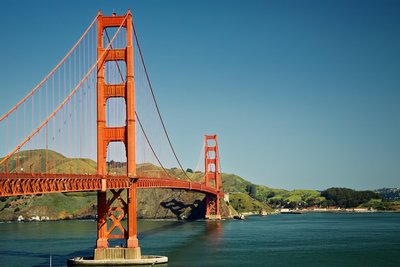 At the intersection of Haight and Ashbury Streets is where it all began. In the 1960s, this district became the epicenter of the hippie movement. While it may not be the free love free-for-all it was 50 years ago, Haight-Ashbury is still a place any cannabis enthusiast must visit on their trip to San Francisco. There are two great record stores, Amoeba Music and Rasputin Music, where you can find loads of new and used CDs and vinyl. Spend an hour rummaging through the shelves of these stores and you may find a hidden musical treasure, a psychedelic audio treat you've never experienced before. Browse through the concert posters spread across the walls and leave town with some Janis Joplin or Jimi Hendrix memorabilia. Amoeba and Rasputin are two of the most well-known record stores in the United States, and it's easy to see why.
There are also some groovy vintage clothing stores at Haight-Ashbury, with plenty of unique apparel for 420 lovers. It's always a good time for free expression of thoughts and ideas at Haight-Ashbury. At any hour of the day or any time of year you'll see some interesting characters as you walk through the streets and check out all the cool little shops. Feel the vibes.
Golden Gate Park
At the foot of Haight Street is Golden Gate Park, a massive recreational area that stretches out over 1,000 acres. There are 10 lakes within the park's borders as well as the Conservatory of Flowers, a disc golf course, tennis courts and a polo field. Golden Gate Park is perfect for a long walk or bike ride, a picnic or some good old-fashioned people watching. Don't be surprised if you smell a familiar aroma as you walk through Golden Gate Park. While it's technically illegal to spark up a doobie in public, the police of San Francisco have made it a "lowest law enforcement priority" to bust cannabis smokers.
The Beat Museum
Jack Kerouac, Allen Ginsberg, Lawrence Ferlinghetti and the rest of the beat writers started a movement in the 1950s that questioned mainstream American culture and politics. The beat writers were part of a lost generation and a counterculture to post-World War II America. These artists are an inspiration to free thinkers around the world, and their work goes hand-in-hand with the cannabis culture that emerged in the 1960s. The Beat Museum on Broadway pays tribute to this movement, offering visitors a chance to see relics from the beat generation such as original manuscripts and letters. There is a small theater within the museum that shows documentaries about the beat writers, and the museum's bookshop has their groundbreaking works for sale.
Chinatown
San Francisco is home to the oldest Chinatown in North America and the largest Chinese community in the western hemisphere. There are countless authentic Asian dining experiences in San Francisco's Chinatown, a tasty treat to cure any case of the munchies. Chop suey, dim sum, General Tso's chicken, it's all there. Just head over to the intersection of Grant Avenue and Stockton Street and get lost in the fun. It's the closest you can get to actually being in Asia without taking a ridiculously long flight, and it's definitely a heady experience that will help create new perspectives about the world. If you're a movie buff, you'll be glad to know that The Maltese Falcon, Big Trouble in Little China and Godzilla were all filmed in Chinatown San Francisco.
Fisherman's Wharf
We'll admit, Fisherman's Wharf is a bit of a tourist trap. It's the most popular destination for people visiting San Francisco, but for good reason. The clam chowder in sourdough bread bowls sold at Fisherman's Wharf is seriously one of the best things you'll ever eat. It might even be worth the trip to San Francisco by itself. You can also take a nice cruise in the bay or visit the infamous island prison Alcatraz. There are wine and beer tasting options. Stop by SF Smoke N' Vape and buy a brand new glass pipe to fuel your adventures. Rent a bike and ride along the water. Or how about going to the Aquarium of the Bay, home to over 20,000 sea creatures? Have you ever stared a shark right in the eyes . . . while high?
Napa Valley
Weed and wine pair well together. If you're up for an excursion, Napa Valley — one of the world's most famous wine growing regions — is just over 60 miles outside of San Francisco. It's home to more than 400 wineries, including some big names like Robert Mondavi and Beaulieu Vineyards. And the scenery is absolutely gorgeous. If you're into castles, you'll want to take a tour of Castello Di Amorosa. The spectacular Old Faithful Geyser is nearby, and did we mention wine tasting? Napa Valley is a totally doable day trip if you're staying in San Francisco, and it's always nice to get into the countryside for an afternoon to find some peace and tranquility.
Redwoods Forest
There's nothing more astonishing than blazing a joint and then gazing at some gigantic redwood trees. They're a natural beauty that can only be found in Northern California, and you can take a short trip outside of San Francisco to witness the awesomeness. The closest destination is the Muir Woods, only a half-hour drive outside of the city. Because of their proximity to downtown San Francisco, the Muir Woods are the preferred choice of Bay Area tourists.
If you are looking for something slightly more off the beaten path and you have some additional time to spare, cross the Golden Gate Bridge and continue north on Highway 101. There are plenty of options to see the Redwoods Forest in all of its glory in Northern California, and the scenery along the drive is exceptional. At parts of Highway 101 you will literally wrap around enormous redwood trees. Stay overnight in Mendocino, three or four hours north of San Francisco. The Armstrong Redwoods State Natural Reserve is a short detour along the way, or you can keep heading north past Mendocino to the amazing Redwoods National Park.
California is quite possibly the best state to be a cannabis enthusiast. While there is no shortage of great stoner activities in the Los Angeles area, San Francisco is a beautiful city where the stoner culture began in the 1960s. San Francisco has certainly changed since the days of the hippie revolution, but many areas of the city still embrace free expression in all of its forms. Dispensaries are easy to find all over, including Ketama on Valencia Street and Purple Star MD in the Mission District. Recreational weed is now legal in the state of California, so you can enjoy your high while taking in all that San Francisco has to offer.
Do it!