Karing Kind Dispensary Featured on Tonight with John Oliver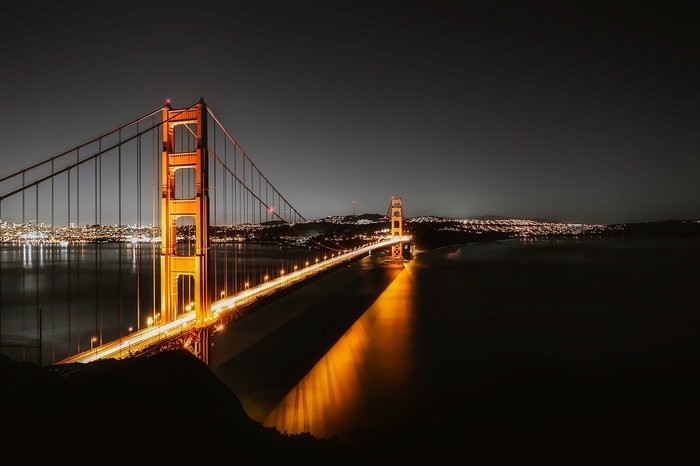 Boulder, Colorado recreational cannabis dispensary Karing Kind was featured on a segment of HBO's popular news satire show Last Week Tonight with John Oliver that aired on April 2, 2017. During the segment, John Oliver took a close look at the inconsistencies within marijuana laws and regulations in the United States.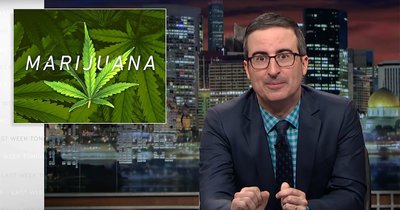 Specifically, Oliver discussed the fact that United States banks refuse to accept deposits from any cannabis-related businesses. Despite state laws in Colorado that fully legalize the sale and consumption of recreational marijuana, the dispensaries are still designated as criminal enterprises at the federal level. This prohibits banks from allowing deposits from the dispensaries, and as a result, all of their transactions must be done in cash.
During the Last Week Tonight segment, Karing Kind owner Dylan Donaldson is shown with large envelopes of cash, which he is unable to deposit into a bank. Consequently, all of Karing Kind's business expenses — including payroll, state and federal taxes — are paid in greenbacks.
"It's just been challenging from the start. Paying taxes, having a bank account, using checks, all those types of things that normal businesses have isn't a privilege that we get to have," Dylan Donaldson said. "Everywhere you look it's challenging. Paying vendors, paying employees. It's a lot easier to write checks or do direct deposit."
Convoluted Cashflow
Donaldson said he is fined for paying federal taxes in cash, and the John Oliver segment pointed out that cannabis operations are disallowed from making any of the tax deductions that small businesses typically make. Due to these regulations, profit margins take a huge hit for entrepreneurs in the cannabis industry.
According to Mr. Donaldson, there is a way in which Karing Kind would be allowed to open up a bank account legally. However, it is a convoluted and costly process that involves being interviewed and audited, rather than simply going into a bank and opening up an account like most small businesses do. The process is strict, above and beyond the state regulations in Colorado, and it deters most cannabis entrepreneurs from setting up accounts.
"The Fed has said if you're going to do it, you have to do a certain way. You're paying for all the infrastructure to legitimize everything," Donaldson said. "If you want a bank account it's very costly, tens of thousands of dollars for sure."
Federal Faults
The Last Week Tonight segment highlighted several issues with the way marijuana is treated at a federal level, from Richard Nixon's aggressive anti-marijuana stance when he began the War on Drugs to the fact that marijuana is still classified as a Schedule I drug — on the same level as heroin. "The war on drugs was futile, expensive and it imposed overly harsh penalties, especially on African Americans, who police data suggests are over four times more likely to be arrested for marijuana possession," John Oliver stated.
Last Week Tonight interviewed a couple from Michigan, one of whom was prescribed medical marijuana to battle epileptic seizures. The couple lost their month-old child because courts deemed the home too dangerous for a child due to the marijuana use. Oliver also discussed a situation where a Vietnam veteran — who used pot as a way to relieve symptoms of chronic post-traumatic stress disorder — had great trouble acquiring cannabis due to preventive laws in his home state of Kentucky, despite medical marijuana actually being legal in the state.
The tide is beginning to turn, however, as Oliver points out that cannabis legalization is "no longer a fringe issue." He recalls a 1969 Gallup poll where only 12% of respondents favored legalization, while a similar survey conducted in 2016 revealed that 60% believe it should be legal. "One small bright spot on election night was pro-marijuana referenda passing in eight states," Oliver said, referring to the 2016 election. At this point, 44 states have legalized medical marijuana to some extent, and eight now allow recreational pot use.
Bouldering
Karing Kind continues to serve residents and visitors to Boulder looking for a taste of legal weed. While customers are unable to pay for their cannabis with a debit or credit card, the dispensary still sees a heavy flow of 420 enthusiasts walking through its doors. There is an ATM machine inside Karing Kind so that customers can withdraw cash from their bank accounts to buy cannabis products.
Owner Dylan Donaldson said he was happy to be featured on Last Week Tonight, noting that customers are still talking about it when they come into the store.
"It was a fun experience being on the John Oliver show and we think he portrayed the industry in a pretty good way," Donaldson said. "Educating people about the challenges of the industry is always good. It's been really fun to see a lot of support and response from our customers. People emailed and called and said they loved the show. I didn't realize how many of my friends were into the John Oliver show."