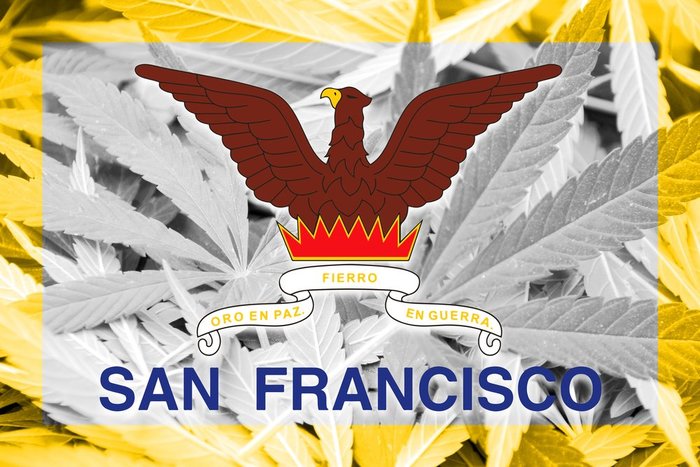 San Francisco is known for seafood, the iconic Golden Gate Bridge, brightly colored Victorian houses, and cable cars. Though the air is chilly and fog surrounds the Bay, the sky owes its haze to another source. The major California city hosts a wide range of cannabis collectives, where patrons are able to find marijuana in a wealth of places.
Since San Francisco has many budding opportunities to purchase marijuana, sorting through can be tricky. Between soaking in the sights and freezing in the all-year chill, quality bud can be hard to find. For those looking to light up, search no further: our guide to the best dispensaries in San Francisco starts here.
Purple Star MD is located in the midst of the Mission District, providing medical marijuana in a collective setting. The health-minded organization is focused on providing cannabis health care for those in need. Purple Star offers an array of deals, which rotate to include discounts on everything from edibles to flower.
This delivery service is quick, easy to use, and offers full discretion for interested parties. To order, register with Purple Star, surf the menu on their website, or call (415) 550-1515.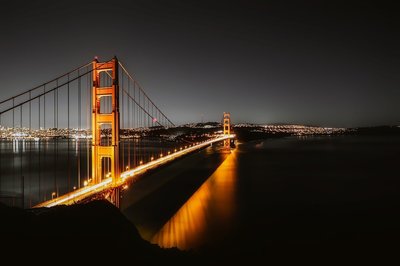 Cannabis professionals have gathered to create SFFOGG, a dispensary that lives life in all-caps. The shop is especially focused on providing products for cardholders, in order to allow them to try and enhance lives. An SFFOGG perk: all new customers receive a free pipe with a purchase.
Dispensary favorites are edibles, which include products with both THC and CBD infusions. Also, be on the lookout for rotating specials —especially free pre-roll joint days.
This Bay Area dispensary boasts being a staple in the medical cannabis community. Their deals, featured on Leafbuyer, provide affordable options for high-quality weed. Cookie Co. 415 also has Cannabis Cup-winning strains, and several menu options starting around $9.
They also offer free delivery to different California neighborhoods, with minimums starting at $50 and increasing as locations further themselves from San Francisco. First-time shoppers can get four top-shelf grams for around $60, so make sure to make The Cookie Co. a stop on your bud trail.
Barbary Coast Collective is a dispensary that's opened seven days a week and operates as a licensed, medical cannabis nonprofit collective. First-timeshoppers get a complimentary pre-rolled joint. Not only does the business have an option for delivery service, they make it worthwhile to physically go to the shop.
It's aesthetically pleasing, with decor transferring customers to a modern-day speakeasy, which fits in with the historic culture of downtown San Francisco. Cardholders are able to find meet their herbal needs in a setting that's hip, quaint, and offers all the bud they could need.
San Francisco is a hub of chilly excitement. To keep warm, look to lighting up with some of the city's best dispensaries. They're diverse, offering advantages like delivery services, excellent customer service, and top-quality bud for medical cardholders. See the sights, eat the fresh seafood, and smoke fresh flower to feel relief for all ailments. Refer to Leafbuyer for an even larger directory of San Francisco collectives.