The Dope Cup Brings Swag to Seattle 420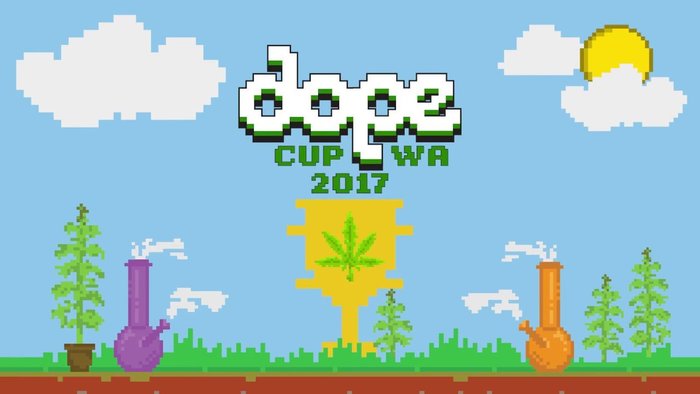 An April 20th celebration brought a new twist to the phrase, "my cup runneth over." The Dope Cup, hosted in Seattle, returned to Washington for its sixth consecutive year. The Ionic Vape-hosted–in conjunction with Dope Magazine–event was a conglomeration of cannabis lovers in the Northwest, ranking businesses within the industry from across 18 product categories.
Over 3,000 people were in attendance at the 21-and up free affair. Between scoping out local talent and vendors, 420-enthusiasts were also able to catch DJ Cide, Kung Foo Grip, and headliner Talib Kweli for easy listening entertainment. Surprise guest K'Valentine also tore up the stage, rapping in honor of 420.
Guests were able to walk around with a smoky haze while sampling munchies from some of the city's tastiest food trucks. Some of the rolling grub included Big Boy's Filipino Food Truck, Where Ya At Matt, and Island Blends Acai, among others. VIP guests were able to take advantage of the full spread, with arcade games, comfortable seating, and Terra Helm Catering.
The real draw to Dope Cup was the competition. The best-of-the-best were decided in several categories, including flower, edibles, concentrates, and topicals/tinctures/sublinguals. Each category had anywhere from four to 20 winners. Contestants went through a rigorous process accroding to Max Montrose of Tri-Chrome Institute: "This was an incredibly hard judging proces" the winning entries were tested backward and forwards against the most scientifically backed judging process in the country," Montrose told the crowd.