The cannabis industry has quickly become a multi-million-dollar market and is on track to do nothing but grow. The growth of the cannabis industry has not only shown its massive potential in sales, but it has created thousands of jobs across the country. With everything from selling the cannabis to growing it, there is a position for nearly every type of employee.
The crazy amount of cash flow and popularity of the cannabis industry has forced the industry to put a serious focus on security and compliance. In particular, this industry has created an entirely new sector for security companies. Let's examine what the job involves, and what it takes to be a security guard in the cannabis industry.
Security Positions Within Cannabis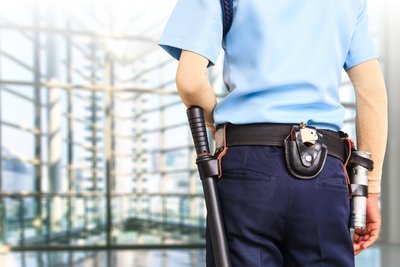 The security position has become an extremely important and irreplaceable position within the cannabis industry. There are many different sectors of the cannabis space that require a particular focus on security, making it an indispensable component in both retail stores and growing facilities.
There are hundreds of different grow facilities owned by many different companies, and each one is in need of a security team that can maintain safety and compliance of their facility.
In a majority of growing facilities, there are multiple security guards. They are responsible for keeping track of anyone coming into the facility, and anyone leaving the facility. This is a key component in maintaining a compliant grow operation. The state regulations involved in the cannabis industry make the security position very vital.
If there are unbadged or unauthorized visitors inside a grow facility, then they could be considered incompliant. A grow that is deemed incompliant has the possibility to lose their grow license. It is up to the security guard to ensure their facility follows these guidelines.
Security within a retail store is a little different than working at a grow facility. A security guard that works in a dispensary setting must have a wide range of skills and talents. They are the front-line protectors of the employees and consumers.
Cannabis products benefit such a wide range of consumers. This also means that people from many walks of life are shopping at dispensaries. The security guard is there to ensure a safe and enjoyable shopping experience for all consumers.
Not only does a security guard in a dispensary setting ensure a safe environment, but he/she is also face-to-face with the customers every day. A good security guard is able to maintain a safe environment while keeping a smile on their face. Their position is not customer service, but they are still there for the consumers.
In fact, many dispensary locations let their security guards check in their patients and consumers. In a setting like this, it is important to have good communication and social skills.
Where to Find Available Positions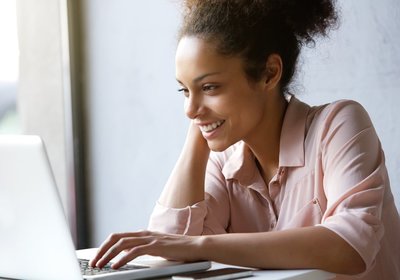 It is common for security positions to not be hired directly by the cannabis companies. In fact, security positions are more commonly hired by contracted security companies, meaning that the dispensaries contract a security company to supply security guards and services to their stores.
This process ensures that the security guards are experienced and trained for the position.
This position does require passing a background and drug test. It is common that security positions require some sort of security, military, or law-enforcement background. A security guard within the cannabis industry is required to carry a gun and must be trained and certified to do so (though there are very few cases of a security guard ever having to draw their weapon). While on duty, security guards are not permitted to purchase any of the dispensary's products.
A few of the top security companies involved in the cannabis industry are Blue Line Security, Canna Security, and Iron Protection Security. If you are looking for how to get on as a security guard within cannabis, it wouldn't hurt to start with an application to these employers.
The need for solid security guards is there.
In Demand Employment
The security position is in high demand at the moment. If you are someone who believes in the benefits of cannabis and would like to create a safe environment for consumers, then this is the position for you! The security guard position is commonly underestimated, but it is the stitching that pulls the whole shopping experience together.
The main goal of this industry is to provide high-quality medicine in a safe and comfortable environment. It is the responsibility of the security guards to create this safe environment for consumers to enjoy. This helps to show the skeptics that the cannabis industry is a unique, beneficial, and professional industry that can truly change our society. There is a serious need for more passionate security guards to help keep the industry safe and professional, so why not put your skills to use and apply today?
Check out Leafbuyer's Job Board to learn more!