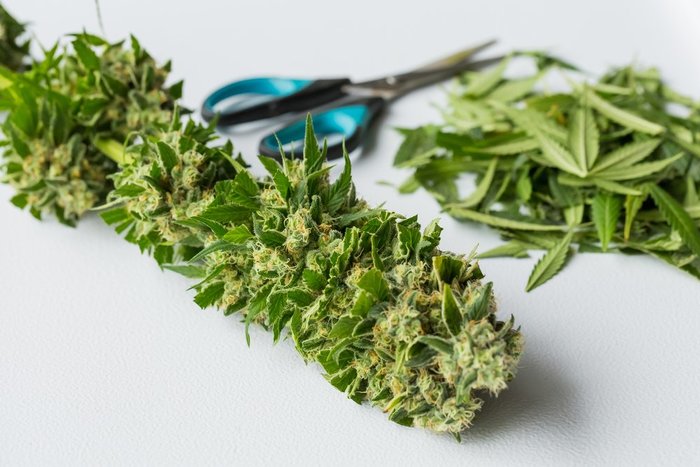 You would think that Attorney General Jeff Sessions' decision to rescind the Cole Memo in January would have thrown the cannabis industry into chaos. It was a decision that most people involved knew may happen once he was sworn in. Yet we've seen the cannabis job market continue to flourish. Moreover, jobs never before thought of are seeing a rise in opportunity. Cannabis job growth can't be ignored.
And if the head of the Department of Justice can't stop the industry, who can?
When it comes to jobs in this market, there are a few roles that always come to mind: customer service, cultivators, trimmers, et al. But it doesn't end there. As a matter of fact, there are so many different and specific jobs in the industry, the market had no choice but to head upwards. It's hard to keep up with its opportunities. And it's still growing.
In the last year, cannabis-related jobs have increased to at least 165,000. Oregon, for instance, one of the first to legalize, still added 284 positions last year. Overall, this is more jobs than many industries, including bakers, dental hygienists, and a few more. It's also expected to have a continual rise, especially considering the future state legalizations.
With the demand for medical and recreational marijuana, you see job opportunities soaring. From its initiation through the end of 2017, Colorado leads with close to 50,000 jobs added (that may change once Nevada catches up with other legal cannabis states, which is happening quickly). Even states with just medical marijuana seem to be adding jobs every year. Florida, for example, has added 27,000 cannabis jobs for medical marijuana alone. In one year, Florida's job opportunity has increased approximately 450% from the year prior of 2016. Alaska alone had a 250% increase in positions. The demand is rising as more states follow the trend towards legalization.
Just a fun fact: If marijuana goes legal on a federal level, states like Colorado will add hundreds of thousands of jobs, increasing to over a million by 2025.
Not So Fast
Before considering a job in the cannabis industry, there are a few things to contemplate. If you research jobs, you'll see that most require a MED key or support badge. A "key" position badge is required for employees making operational or management decisions that directly affect the business. The MED "support" position badge is required for employees that work within the business but cannot make operational decisions. Both certifications have an application fee of $250 and $75 respectively. The good news is as long as you comply with the industry's regulations, it's not too difficult to get a badge.
When applying for a position, keep in mind its scope and qualifications. Some can enter with minimal experience while others require a master's degree or PhD for their role.
Check out these common cannabis jobs that are available throughout the legal states
They're one of the first people you meet when picking out your favorite strain or edibles. The average hourly pay is $12-$15 with little experience in the cannabis industry and a great smile. The budtender should expect to have a Support badge certification. This position is needed so much, it's hard to keep up its statistics.
I'm sure I don't have to explain what trimmers do. It's a wonderful way to get your foot in the door in the cannabis industry, and many businesses provide training once hired. The average hourly salary is $12 to $15 per hour. It's one of the positions that will be a major part of the potential 300,000 jobs added.
Qualified people should really take a look at this position. Cultivators are experts in the industry, and they are typically comprised of the most skilled individuals. And the income could make a person smile. From assistant to master cultivator, salary could range from $12 an hour to $50. This has added about 25,000 jobs up to date.
Chemist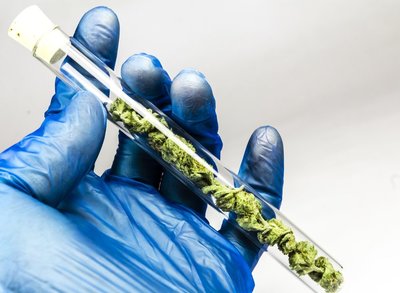 Now, a chemist's salary could take someone all the way up to three figures. While all jobs are important, chemists have a responsibility for creating products within specific and meticulous parameters. Along with a degree in a science-related field, the chemist is usually required to have experience in similar areas.
Keeping up with job growth in the cannabis industry means that common and uncommon positions must be added frequently. In addition to creating cannabis items, there's an array of other jobs that can be considered. These jobs aren't strictly based in this industry, so making a horizontal career may not be as difficult as one may think.
Here are some types of jobs that few people seem to consider:
Education
Don't forget that this industry still requires people to obtain certifications. Someone has to teach. Enter the professors, who will be a part of about 200,000 job additions. The hope is to spread the programs to colleges across Canada and the US.
Real Estate
Someone has to sell the space where cannabis is created. This industry has already increased exponentially over the last few years and is said to continue at an average increase in the next few.
Compliance Officers
There's a severe need to make sure that everything about a cannabis business is in order. While employment is not exploding, it's still expected to rise at an average rate in the next few years.
Engineering
We must design the building before constructing the place in compliance with laws and regulations. Expect an increase of 67,200 new jobs overall in the next few years.
Construction
If the space isn't there, someone has to build it. This industry has increased by 61,000 overall in just the last month.
IT Technician
They're not writing everything down. Can you imagine the inventory process? This career is expected to add almost 600,000 jobs by 2026. Everything involves an IT technician at some point.
Don't let this list fool you. These are just some of the jobs available in this increasingly progressive industry. There are plenty more. Feel free to explore all areas before making a decision. You never know, you may have more qualifications than you think.
If You're Happy and You Know It, Sell Some Bud!
A 2017 study found that workers in the industry are happy and feel secure in their jobs. The range of education and experience allows most people an opportunity to work in the industry, whether they're entry-level employees or experts with PhDs. Safety and regulations are advancing and updating as legalization continues to soar. At the end of the day, workers are positive about the future outcome of their positions.