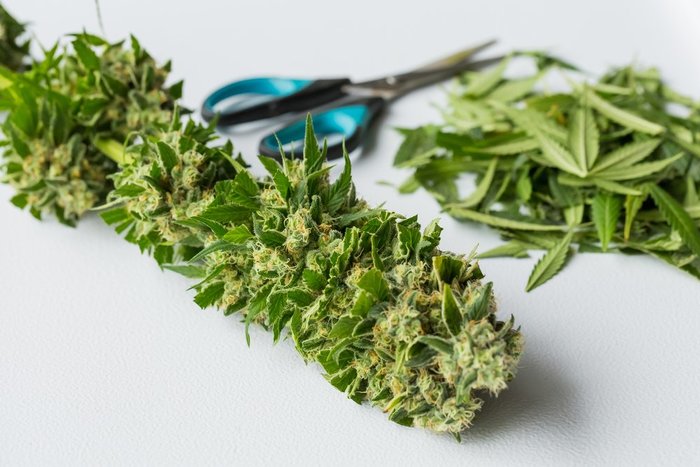 You would think that Attorney General Jeff Sessions' decision to rescind the Cole Memo in January would have thrown the cannabis industry into chaos. It was a decision that most people involved knew may happen once he was sworn in. Yet we've seen the cannabis job market continue to flourish. Moreover, jobs never before thought of are seeing a rise in opportunity. Cannabis job growth can't be ignored.
And if the head of the Department of Justice can't stop the industry, who can?
When it comes to jobs in this market, there are a few roles that always come to mind: customer service, cultivators, trimmers, et al. But it doesn't end there. As a matter of fact, there are so many different and specific jobs in the industry, the market had no choice but to head upwards. It's hard to keep up with its opportunities. And it's still growing.
In the last year, cannabis-related jobs have increased to at least 165,000. Oregon, for instance, one of the first to legalize, still added 284 positions last year. Overall, this is more jobs than many industries, including bakers, dental hygienists, and a few more. It's also expected to have a continual rise, especially considering the future state legalizations.
With the demand for medical and recreational marijuana, you see job opportunities soaring. From its initiation through the end of 2017, Colorado leads with close to 50,000 jobs added (that may change once Nevada catches up with other legal cannabis states, which is happening quickly). Even states with just medical marijuana seem to be adding jobs every year. Florida, for example, has added 27,000 cannabis jobs for medical marijuana alone. In one year, Florida's job opportunity has increased approximately 450% from the year prior of 2016. Alaska alone had a 250% increase in positions. The demand is rising as more states follow the trend towards legalization.
Just a fun fact: If marijuana goes legal on a federal level, states like Colorado will add hundreds of thousands of jobs, increasing to over a million by 2025.
Not So Fast
Before considering a job in the cannabis industry, there are a few things to contemplate. If you research jobs, you'll see that most require a MED key or support badge. A "key" position badge is required for employees making operational or management decisions that directly affect the business. The MED "support" position badge is required for employees that work within the business but cannot make operational decisions. Both certifications have an application fee of $250 and $75 respectively. The good news is as long as you comply with the industry's regulations, it's not too difficult to get a badge.
When applying for a position, keep in mind its scope and qualifications. Some can enter with minimal experience while others require a master's degree or PhD for their role.
Check out these common cannabis jobs that are available throughout the legal states: