Colorado Marijuana Laws vs. Jeff Sessions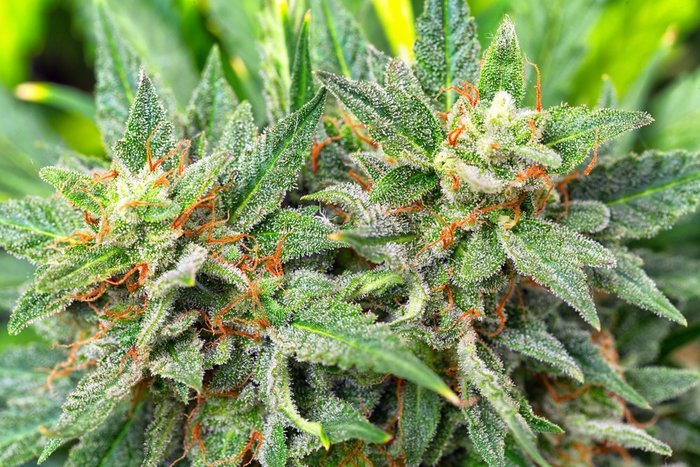 Imagine a situation that could impact a nation. The battle is not about what's right and what's wrong, rather it's a fight between those in control and those who represent the people. As leaders of the movement, representatives for Colorado marijuana knew the industry would be a success. But that didn't mean it would be easy to bring about.
These historical steps forward are being threatened by Attorney General Jeff Sessions' opinions and his claim that the American Medical Association (AMA) agrees with them. Unfortunately, the AMA says otherwise.
States that have chosen to move forward in marijuana legalization have been fighting for full legalization long before The Department of Justice's current attempt to backtrack on progress. Colorado is the leader when it comes to state legalization. States that follow would rely heavily on Colorado's help to prove that the choice to stand for the people is the correct choice. State representatives, even those who were against legalization in the beginning, have made it clear that Colorado marijuana isn't going anywhere.
Are We Really Going Backwards?
Oh, they're trying.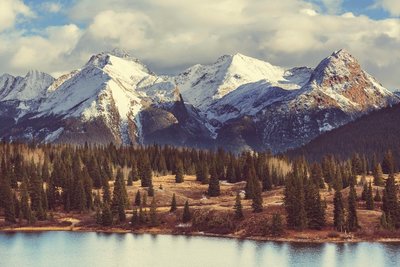 By now, most people know what recently happened with the Cole Memo, but not many people know it was never intended to protect operations for recreational use, whether in legal states or not. Even though it didn't cover all cannabis operations, the memo states that the federal government has limited resources, which gives states like Colorado the ability to move forward with state legalization. For Colorado marijuana (and its dispensaries, like Green Dragon), the biggest issue has been the banks and their financial involvement.
It's a good thing that Colorado will not stand down, and supporters are speaking loudly about it.
The responses from Colorado and its representatives are not surprising since marijuana's success is hard to keep up with. Even those who were against it cannot agree with Sessions' desire to raise the arrest rate, drive up criminal justice system costs, and cut back on funding for education and health services. And those are just some of the many things that could happen if legal marijuana starts being prosecuted on a federal level.
State Attorney General Cynthia Coffman, who once opposed legalization, said publicly that she will defend the state laws. As someone who is involved in state rules and regulations, she sees that it's too late to rescind success and progress with hundreds of millions of dollars already invested by smart and good people.
She is supported by US Attorney Bob Troyer, who says his priorities will not change and that he will continue to focus on illegal operations and safety threats. "The United States Attorney's Office in Colorado has already been guided by these principles in marijuana prosecutions," he said, "focusing in particular on identifying and prosecuting those who create the greatest safety threats to our communities around the state."
They've spelled it out clearly: Legal marijuana operations are not a priority to the state's attorney office.
Republican state senator Cory Gardner, who was assured by Sessions that the DOJ would not attack legal states, is pretty pissed by this decision, and he's said that he stands by citizens when it comes to the success of Colorado and its marijuana industry.
"Today's action directly contradicts what I was told, and I am prepared to take all steps necessary, including holding DOJ nominees, until the Attorney General lives up to the commitment he made to me prior to his confirmation," Gardner said in a statement.
Gardner, who also did not support the legalization, sees the decision to legalize marijuana as a state right and is preparing to make moves in order to pressure Sessions to keep his commitment. To many, this would mean the Attorney General comes to his senses, does some research, and formulates a valid, factually based opinion.
Representatives of Colorado and its citizens know what could happen if Sessions halts progress. All throughout Colorado and in other legal states, aspects of the marijuana industry are currently intertwining with state functions.
If Sessions got his way, prosecuting and persecuting victims (those prosecuted for consuming marijuana are victims) with any connection to marijuana would be one of his top priorities. He has a big focus on marijuana it seems, more so than opiates, cocain, heroin, etc. Marijuana victims would again put a financial strain on the criminal justice system.
Prior to State Legalization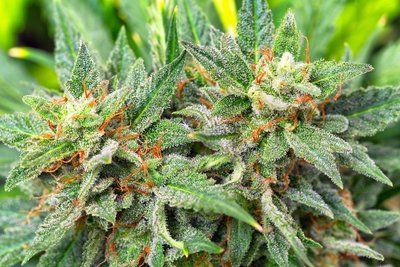 In the 2006 fiscal year, the criminal justice system spent $2.68 billion. In 2007, marijuana arrests accounted for 62% of drug arrests, costing approximately $118M. 6,324 marijuana-related victims were admitted to mental health faculties for drug treatment services. 57.50% of these were referrals from the criminal justice system. By the time 2009 ended, Colorado's criminal system had a $604M budget gap and again was beginning to cut jobs.
Because of national cuts to mental health services, many patients across the country have had their facilities turn their backs on them for financial reasons. Colorado was not free from this issue, but the shift is present. Marijuana's trickle-down effect seems to help not only because of funding, but also a shared, relatively personal experience for those who understand its benefits.
Between 2010 and 2014, arrests for marijuana possession plunged 78%, for obvious reasons. This has helped save costs in the system and all its moving parts. Moreover, this decision has allowed Colorado to also put funds back into the system. Legalization of marijuana and the reduction of inmates is assisting in funding health facilities and behavioral services in prison, programs that also have been on the chopping block across the country.
(Before refuting Colorado's progress, understand the process of requesting, proposing, decision-making, funding, permits, etc. It's a long and tedious structure to get something done.)
All of this may disappear, and Colorado knows that if they allow Sessions to proceed with his plan, so many aspects would be affected.
With facts and medical support, coupled with financial benefits along with proof of false claims by the DOJ, Colorado and its allies may, in fact, have the upper hand.
As leaders of the movement, Colorado is in the spotlight of this fight. If its representatives decide to comply with Sessions' goal to once again criminalize marijuana, a trend may follow. Colorado, the first state to push the federal government the hardest, has helped plateau the marijuana fight, allowing states who follow to now begin the downhill (but still difficult) battle when it comes to states' right. That was and will be a lot of weight.
How would you handle it?