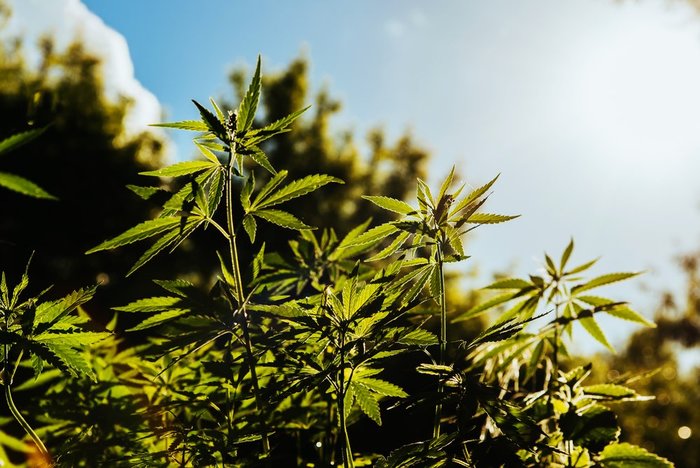 Kentucky is quickly becoming one of the top producers of industrial hemp in the nation. They have not legalized any form of cannabis, but the Federal Farm Bill of 2014 allowed state agricultural departments to create hemp farms for research. In order to obtain a hemp farm license, one must go through an approval process with the state. There are very few farms that receive the permits to grow hemp, but Kentucky is making steady progress in learning more and more about the benefits of industrial hemp.  
A local farmer, Chad Wilson, was permitted to grow industrial hemp in the state of Kentucky. Oddly enough, he used to be a strong advocate against any form of cannabis. It wasn't until Mr. Wilson became interested in organic methods of gardening that he accidentally came across research on industrial hemp. Wilson began to look into the uses of industrial hemp and realized that this is much more than a "drug." He saw that hemp could be used in clothing, fuel, paper, construction, and organic medicine.  
Wilson now owns a 9-acre hemp farm in Barren County, Kentucky. He has done a complete 180 and has become a strong advocate for the legalization of industrial hemp. Chad Wilson owns just one of many farms that are spreading across Kentucky. The perfect Midwest climate of Kentucky is great for industrial hemp. Farmers like Wilson are a solid example of how educating people on the benefits and uses of cannabis is very important. Cannabis is misunderstood by many people, and it is up to us to spread the knowledge!  
Kentucky's wide spread of industrial hemp farms shows the broad possibilities of cannabis. Hemp proves that cannabis is much more than what people have been taught. We will see a major boost in the agricultural sector when the production of hemp is allowed across the board. Kentucky happens to be taking the lead by producing the most hemp in the nation.