Weed Gift Ideas for a Very Green Holiday Season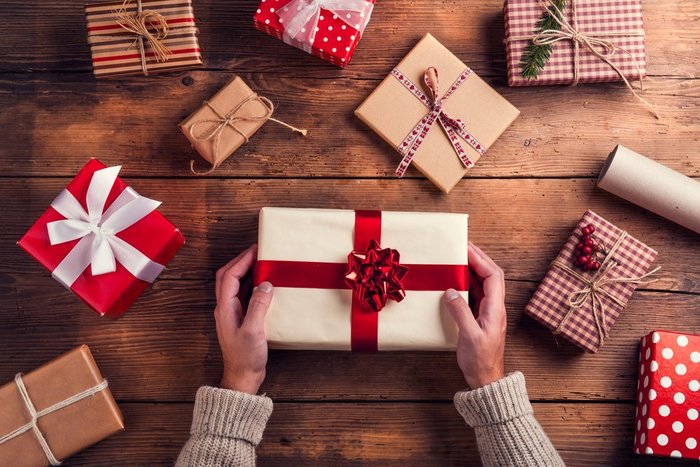 The holidays are coming fast and there's no reason to prolong the gift shopping process. This year, rather than spend money on the typical presents – socks, maybe a gift card – aim to think outside the box. Your loved ones will feel especially thankful when their Christmas is even greener than usual.
For anyone that loves cannabis, there are tons of thoughtful weed gift ideas to get them, whether it's stuffed inside a stocking or wrapped and placed under the tree. Take this holiday season as an opportunity to express your love and appreciation by gifting the marijuana consumers in your life with items you know they will use and cherish.
Check out these popular weed gift ideas. Happy shopping!
For The Artsy Stoner: A Handmade Gift
If your loved one is a fan of unique, themed, and specialized gifts that have personality, look toward Stoner Gifts on Etsy. Etsy is an excellent resource for all sorts of different gifts and items – artists and creators are able to sell their handmade products; when you buy from an Etsy shop, you're directly supporting an artist and putting money into their pocket.
Stoner Gifts has an eclectic mix of items to peruse and pick from. There are hundreds of different products for sale, ranging in price. You can purchase anything from a personalized stash box to a set of crystal pipes; check out things like punny tee shirts, fun ceramics and pottery, weed-scented candles, kitchen supplies, THC artwork, and just about everything pot-related in between. These weed gifts are one of a kind, and worth the browse.
Cold Weather Crusader: Lip Balm

The holidays are known for bringing dryness and thus, chapped lips. For a smaller item that packs a large punch, CBD lip balms are a great way to soothe lips that feel the bite of winter. Topical lip balms can be purchased for usually under $10 from a local dispensary, though the relief they provide can be priceless. They make for a great stocking stuffer surprise.
Travelers With Weed On The Mind: Stash Bag 
The hankering for smoking pot doesn't stop when you're on the road. For that marijuana-loving friend that's always on the go, there's a simple way to help them stay elevated: a stash bag. This product—called The Original Stash Bag—is designed specifically for traveling with cannabis: the zippers are made to trap all odors inside, it's airtight, the available colors are made with discretion in mind, and the storage space is perfectly shaped to fit a stash of weed.
Investment Piece: Waterpipe
How much do you love your stoner friend or family member? For $260, you can express how much they mean to you with the Aura Waterpipe. This pipe, which is sleek, easy to clean and manage, chic, durable, and simply designed, is made equally to last and to impress. It's not complicated, though it is admirable. This waterpipe is good for all levels of smokers, from novice to advance, who simply want to make their lives a little better with a pipe that makes things easier.
Chocolate For Christmas 

One popular holiday tradition is to unwrap chocolate coins on Christmas morning. This year, pay homage to that childhood delight while also mixing things up. Cannabis-infused chocolates are a sweet treat perfect for a stocking stuffer. There are also a lot of options to choose from; dispensaries carry many different forms of chocolate edibles, including bars, bites, truffles, and beyond.
Subscribe To Endless Stoner Fun
At this rate, subscription boxes will never go out of style. Regardless of industry, they cater to personalized tastes and capitalize on the immensely satisfying feeling of receiving a package in the mail. For a solid weed gift, look into a cannabis subscription box. Not only are these a fun and diverse way to get new products, they also take a lot of work out of holiday gift giving by doing it for you. The person receiving the gift will have a mix of new and fresh material every month and leave them eagerly awaiting what comes next.
Whether you sign your loved one up for a one-time box or a few monthly deliveries, this weed gift is sure to impress. Options include the Hippie Butler box, which lets consumers customize the items based on price and preference and has many plans to choose from. 420 Goodybox is a subscription service that offers three different price points and between four and 13 items per delivery, with various themes, ranging from smoking tools to top-shelf products. A fan-favorite is Smoker's Digest Box, which is an upper-end assortment of novelty and expensive items and paraphernalia that are centered on THC. Another go-to choice is Cannabox, which is a bright and fun collection of limited edition smoking essentials and tools, plus gadgets and marijuana-themed items that usually have to do with pop culture.
Back to the Basics: Bud 
Last, consider giving the ultimate weed gift: marijuana. Whether it's fresh flower, an array of pre-rolled joints, or a gift card to their favorite dispensary, you can't go wrong.
Head to Leafbuyer.com to find any deals on bud, and make this year's holiday celebration one to remember.