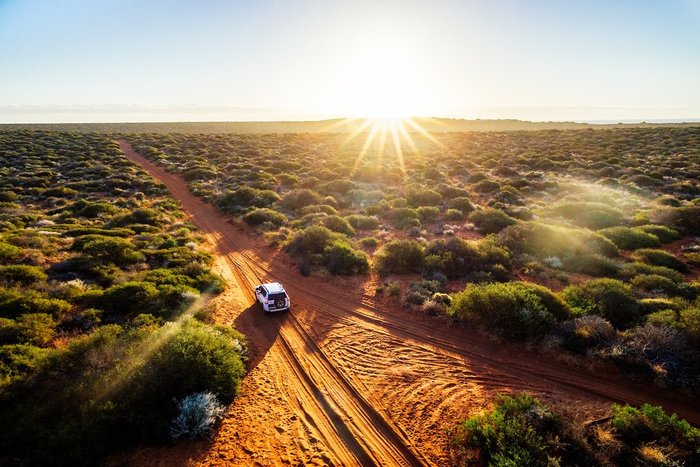 As first reported by Reuters; last month Australia said it would allow exports of medicinal cannabis in a bid to dominate a global market set to be worth $55 billion by 2025. Causing investors to scramble – buying shares in marijuana companies – pushing several of them, and the sector as a whole, to record highs.
But convoluted and restrictive licensing demands, substantial finance requirements, and a guarded medical profession means even Australia's largest marijuana companies are at least a year away from a commercial crop. And doubts linger about the prospects for smaller entities, belying the government's ambitious plans to be the world's leading exporter.
"Look at the Gold Rush"
Cannabis use in Australia will undoubtedly rise in the future, but "it is not clear that any of the local market can capture that, let alone make money from it," says Scott Phillips, director of research at Motley Fool. "Look at the gold rush: sure, some made money, but the biggest winners were the sellers of the shovels."
Australia's medicinal cannabis sector acknowledges some barriers to growth but say they are primed to profit from a maturing market.
Already 50 percent of the world's legal poppies are produced in Australia. Last year, it expanded its legal drug market by legalizing medicinal marijuana use, a move that spurred a wave of IPOs and backdoor listings on the Australian Stock Exchange (ASX).
Export Means Demand
Data from the country's Ministry for Health shows that local doctors remain wary of the benefits of marijuana. This reluctance of doctors has curtailed the growth of Australia's cannabis market.
Australian law requires all seven companies licensed to grow medicinal cannabis to produce only enough to meet domestic demand.
Immediate Expansion
When the Australian government said it planned to allow medicinal cannabis exports – perhaps within months – the three largest companies immediately looked for ways to expand production.
But even if new facilities are built, companies might not be allowed to grow an exportable crop right away. Australia has indicated it will only allow exports of processed or manufactured cannabis products such as oil extracts, which require a separate manufacturing license.
Despite licensing issues, Australia's largest medicinal companies say they have secured sufficient capital for expansion.
U.S.A. Spells Uncertainty
Market analysts have warned that capital restraints could inhibit the smaller players as a wave of IPOs, which fueled the growth of Australia's medicinal cannabis industry in the past year, may be threatened by U.S. regulatory uncertainty.
The administration of President Trump has moved to allow federal prosecutors to more aggressively enforce marijuana laws. Throwing uncertainty into what is expected to be the world's most lucrative market.
The Australian Stock Exchange said in December, that it would require would-be public marijuana companies to provide evidence that their business could be lawfully carried out in the United States, under both federal and state law. Lawyers say that could deter potential listings.
Everyone Wants to Export Cannabis
The newfound U.S. government resistance to cannabis bucks a global trend, as a number of countries, like the republic of Georgia, not only legalize its use but also take aim at the export market.
Canada dominates global production and exports, but recent moves to legalize recreational cannabis could create opportunities for other countries to capitalize.
Australia will join Uruguay, Israel and the Netherlands in looking to fill the potential shortfall in supply.
Fine Like Wine
With demand skewed toward North America and Europe, Australia's export supplies will face a freight disadvantage. But it is positioning itself as a producer of a premium product.
"The Australian cannabis market is akin to the wine industry: you'll have your premium, Grange hermitage wines, and then you will have goon bags. We will at the premium end," says Ben Radford of Radford Wines, referring to the difference in price between one of the of the world's top vintages and cheap, boxed wine.