Can Washington Rec Dispensaries Also Be Med Dispensaries?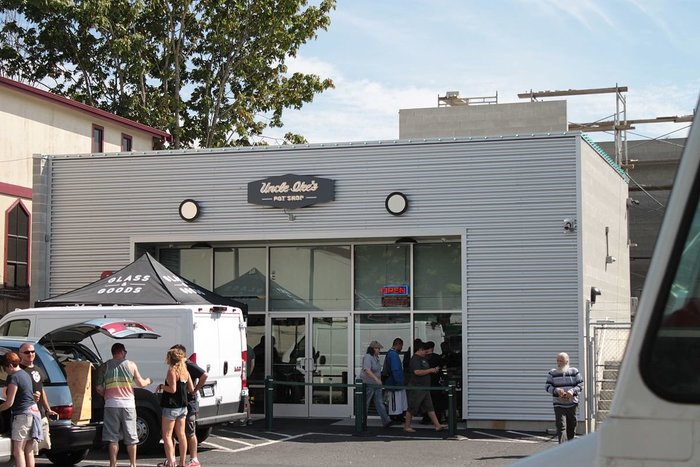 Med dispensaries have existed in Washington since the late nineties, while the adult use of cannabis in the state predates this article's existence by over four years. In the short span of time that the two markets have existed simultaneously within the State, Washington had seen the proliferation of medical establishments that functioned unlicensed within the state. Posing both a public health risk and undermining adherence to the concurrent legal markets, the State passed the Cannabis Patient Protection Act in 2015 (CPPA) in an attempt to stave off black market sales while increasing licensing adherence. Unfortunately, this also revoked many consumers' ability to grow their own plants, unless they enroll within the State database (this is separate from being recommended by a doctor).
Hundreds of Closures and Changes in Demand
Washington rec dispensaries and med centers address the canna-needs of over seven million people. The State marijuana industry experienced hundreds of dispensary closures leading up to and after the June 30th, 2016 licensing deadline set forth by the CPPA. If an established, yet poorly regulated, medical dispensary was unable to acquire a recreational license — by proof of good standing and $$$ — the business would become entirely illegal to run on July 1st, 2016.
This not only changed the way consumers access their product, it changed the number of reliable methods to get marijuana in the state, while also exposing those with medical recommendations to changes in quality, quantity, and price. Med dispensaries were no longer able to charge just sales taxes on medical consumers, instead, having to levy the full 37% excise tax as they do with recreational sales. While rec dispensaries in Washington continue to see solid growth in sales, the impact of the CPPA on medical consumers removes a consumer's ability to grow their own weed unless they voluntarily register with a database administered by the State Department of Health.
Consolidation Pains
So, if you were indeed wondering, yes… Yes rec dispensaries in WA can become medical, and vise-versa. The CPPA required medical facilities to be licensed as recreational, retooling the tax structures and streamlining the crackdown on cultivation and black market sales. Many of the concerns in orbit of the Act arise out of cardholder privacy but also include access restrictions such as cost and availability.
Washington rec dispensaries, for instance, are much more limited in the strength of an edible per dose. If you are accustomed to purchasing high potency edibles, where the doses are individually above 10 mg, the recreational market is a severe disservice to those with debilitating illness. However, the absorption of past medical freedoms into rec dispensaries in Washington does have the ability to reduce cost to the consumer by increasing legal and taxed sale revenues, establishing a long run demand where prices — barring any future significant overhauls — will decrease.
Another example involves at-home cultivation. Consumers who register voluntarily on the State database will be eligible for plant counts. The physician may recommend up to 15 plants for a cardholder, though most get between four and six. This is changed from 15 plants per cardholder, whom were at no point required to register on a database. While privacy is a concern, this measure may just further aid in legal adherence, decreasing the financial burden on medical consumers and, possibly, slowing price changes within the market.
For updates on all things Washington Marijuana, don't forget to check out our News Feed and Blog. Discounts to the dispensaries nearest you, along with industry event schedules and a job board — Leafbuyer.com, your one-stop cannabis savings stop.