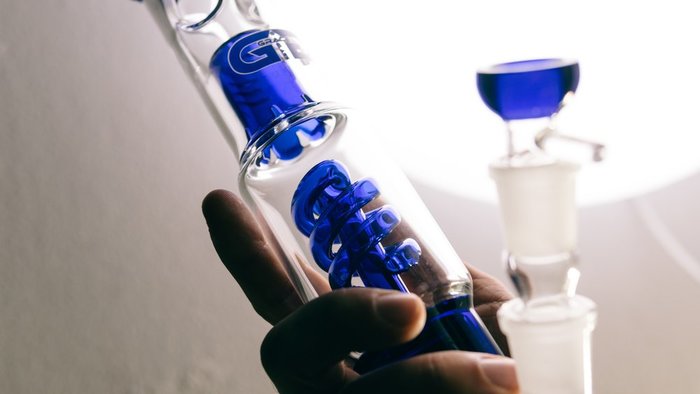 Nearly every cannabis consumer, at some point in time, took a nice big bong rip of some fire weed. The bong is one of the more classic methods of smoking cannabis and has endeared itself to most cannabis connoisseurs around the world. If you ever really want to taste the strain you are smoking, a quality bong is what you need! The demand for smooth-smoking bongs grew exponentially over the years.
With such a high demand for quality glass, an entirely separate industry from cannabis was born. There's a large number of glass blowers in the market, and it's tough to make your artwork stand out amongst the rest. However, there are a few glass blowers that were able to stand above the rest and create some of the most sought-after bongs in the world. Of course, with such a high demand, the prices of these pieces are through the roof. Here are a few of the most expensive bongs on the market! 
Top Four Most Expensive Bongs
1. Scott Deppe's Space–Themed Fab Egg: $100,000

 
This piece was a collaboration of Mothership's premier glass blower, Scott Deppe, and a Bellingham artist, Sagan. The Fab Egg design was founded by Deppe and the unique lunar theme was enhanced with Sagan's keen eye. This high-quality, yet expensive bong is easily one of the most sought-after pieces around. In Fact, after a gentleman bought the piece for $100,000 in an auction, he was bombarded with requests to come see it. I can only imagine how amazing it would be to rip this piece. Even if it just sat on your shelf, it is one heck of a work of art! 
2. ME Glass and Blitzkriega Ballon Giraffe: $5,000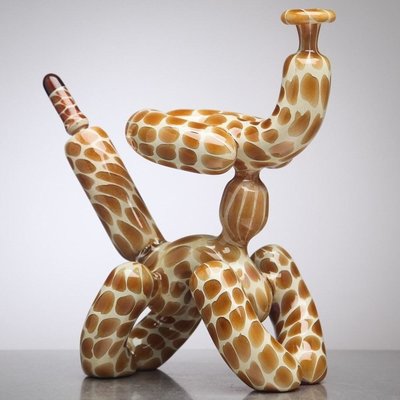 Any animal lover would fall in love with this remarkably crafted balloon-shaped bong. Every detail of this piece was very closely designed to look as if a clown himself crafted this balloon. The quality of care and skill that went into this piece is exactly why it costs $7,000. This is a bong that nobody else will have. All we can do is dream of hitting this piece!  
3. Mothership Glass' Grateful Dead Bong: Est. $200,000

 
This piece is not only popular from the classic Grateful Dead theme but, it is possibly the most unique collaboration of artwork. Japanese artists handcrafted every intricate marble on this piece. In fact, each marble was slowly put together with thousands of tiny glass balls. The final picture is unlike any other piece out there. This is a piece that the Dead Family would be proud of! That is why it's rumored to be worth over $200,000.  
4. ScottDeppe's Grateful 4 Mushrooms: $14,251

 
This extravagant and mind-boggling piece of glass is not only a tribute to the Dead Family, but the mushroom artwork pulls the whole piece together. Scott Deppe went above and beyond with the detail of this piece. The full rainbow color with dancing bears and marvelous mushrooms make this bong a visual masterpiece. That would explain why it would cost $14,251 to get a chance to rip this piece of art!  
---
Even though we may never get a chance to smoke some dank weed out of these crazy bongs, there are plenty of unique pieces out there. The greatest part about glass is that there is always someone out there who will fall in love with your piece. Stop by your neighborhood smoke shop and take a look at their local pieces. You may just find the bong you've always wanted!