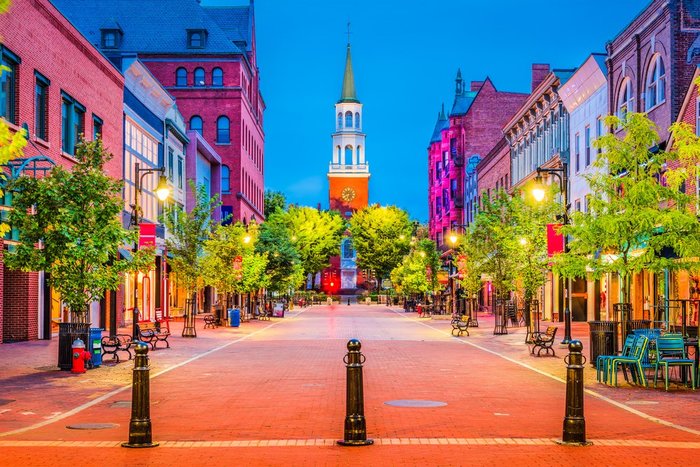 What comes to mind when you think about the Great State of Vermont? Some talk about Ben and Jerry's – a great place to deliciously clog one's arteries. Or, a Democratic presidential candidate who permanently strained his back trying to lift up the middle class. Others believed that Vermont is a location on the map of Middle Earth where Elves were created. To me, the State of Vermont is a majestic, rural state with beautiful views, great skiing, and granola farms. Incidentally, medical marijuana dispensaries in Vermont are also something to be heralded: the pot is of high-quality, but can only be purchased with a medical marijuana card
Political Roadblocks to Changing Weed Laws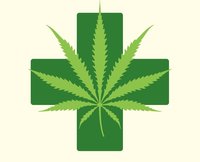 In 2004, Vermont legalized cannabis in a very odd fashion. Senate Bill 78 passed with flying colors, but the Republican Governor, James Douglas, refused to sign it. In fact, the bill was passed because it was implied that the governor didn't want it to be implemented. The reason being, the bill didn't coincide with the Republican Party platform in Vermont.
A couple years later, Senate Bill 78 was modified to provide further protections for medical marijuana growers and cardholders. However, again, the governor refused to sign it! Another unique aspect is the fact that only four medical marijuana dispensaries in Vermont currently open for business.
Decriminalized, but still not fully legal
On the other hand, recreational marijuana dispensaries in Vermont have had a tougher time being legalized, but prior to recent recreational legalization attempts, marijuana – up to an ounce – had already been decriminalized in Vermont. This is usually the first step in marijuana legalization.
For the last couple years, a large majority in the Vermont Legislature thought it was time to move forward with recreational marijuana legalization. Just this year, the state legislature approved the use of recreational marijuana and also permitted the distribution of licenses to vendors. To no avail, the bill was vetoed by the Governor. Recreational marijuana advocates were very disappointed by a blatant and unapologetic refusal to listen to the will of the people, but the movement is strong and well-organized nonetheless.
There are few medical marijuana dispensaries in Vermont, so we here at Leafbuyer are going to offer our readers reviews of the popular locations. We hope you enjoy the following medical marijuana dispensaries in Vermont!
Located in Montpelier, Vermont Patient Alliance is known for marijuana research and providing patients with in-house (grown) marijuana. In 2013, this dispensary was the first to open after medical marijuana in Vermont was legalized. The company's overall approach to growing marijuana revolves around providing cardholders with eco-friendly, organic marijuana.
Furthermore, Vermont Patient Alliance is a research facility providing physicians and users across the U.S. amazing medical marijuana discoveries.
Due to being located in the capital of Vermont, I should disclose that the population increases from 7,000 to 21,000 during the work day, and drops back down during the evening. The point of me mentioning this tidbit is that it "may" be a little busier during working hours.
What makes them great:
Vermont Patient Alliance is constantly looking for ways to create medical marijuana products that don't contribute to marijuana addiction. It's their belief that simply switching cardholders from prescription painkillers to marijuana isn't that simple – they want cardholders to make sure to discover the right dosage and to use marijuana in the manner prescribed by the doctors and to listen to their expert staff.
How they grow:
This marijuana growing process involves using natural lighting, and pesticide-free seeds, soil, and water. For consumers on strict diets and/or diets restricting free radicals, Vermont Patient Alliance is the ideal place. Strain combinations don't have bad chemicals in them and it's grown in order to ensure pure marijuana products, all the way to the point of sale. It's really what this place emphasizes: healthy weed will contribute to healthier and happier customers.
Where they are located:
The building itself is typical for rural Vermont as it's rustic and essentially a barn from the outside, surrounded by luscious greenery. Apparently, the Vermont Patient Alliance overtook Ariel's Riverside Cafe, which was a famous eatery in the area. To be honest, the place doesn't do the best job at revealing its identity because there isn't a large logo sign. Inside, the place is quite relaxing as it's not usually not very busy, so getting they'll have you getting through the line in no time!
Vermont Patient Alliance's interior has a medical vibe and the place is super clean. The staff is very knowledgeable and can set appointments in no time. Whether calling in or dropping by, the budtenders here know the strains and will help a cardholder purchase the marijuana that best treats their ailment. Selections continue to grow and cardholders actually believe that the employees adhere to their needs.
If you're a medical marijuana cardholders, then please head to Vermont Patient alliance so you can receive the highest-quality products.
Info:
Address -188 River St, Montpelier, VT 05602
Hours – Tues-Sat 9AM-33PM, Sat 9AM-2PM, Mon & Sunday Closed
Phone – (802) 225 – 6786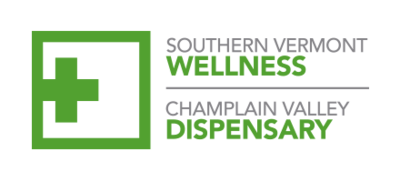 Champlain Valley Dispensary is arguably one of the best dispensaries in Vermont based on customer reviews. The staff is by far the most seasoned in medical marijuana, with the employees being trained to treat customers with several debilitating diseases. Those hired are sages in regards to their medical marijuana information and product understanding.
Numerous doctors have referenced the unparalleled quality of the products and the intelligence of Champlain Valley Dispensary employees.
What makes them great:
When one arrives on the scene, the building looks quite industrial. The somewhat bland exterior isn't the most appealing, but that's really peripheral to what products and services this dispensary offers. Parking can also be difficult, so please keep that in mind.
Once inside, the bland outdoor vibe gives way to a relaxing and appealing experience. There aren't many artistic displays and the interior of the walls are minimalist. The lighting is chill and products are placed on top of, what seem to be, hybrid dresser drawers with glass cases. Marijuana products are organized well and so the shopper shouldn't become overwhelmed by the selection. The staff are friendly and incredibly helpful – smiles are surely abundant.
Some products are such hot sellers here that they are almost always sold out, so make sure to call first if you have a particular cannabis product or strain you like!
Cardholders have mentioned that the products selection is incrementally getting larger, which is good as it will offer them a bit more variety.
Info:
Address – 1 Steele St #113, Burlington, VT 05401
Hours – Mon-Sat, 10 AM – 5 PM, Sunday Closed
Phone – (844) 283 – 9333
Changing Lawmaker Opinions: Could Recreational Marijuana Be Next?
One thing is that medical marijuana facilities are supposed to be businesses, professional in theme. This means finding photos, videos, and in-depth information on medical dispensaries is tough within Vermont.
This approach was part of getting more conservative politicians on board in legalizing medical marijuana. Hopefully, this will all change when the governor accepts that the majority of resident in Vermont want to legalize recreational marijuana.
These two medical marijuana dispensaries in Vermont were chosen because they provide cardholders with healing and high-quality products. And even though there aren't too many medical marijuana dispensaries in Vermont, these dispensaries fight hard to provide cardholders with affordable, quality products and exceptional customer service.