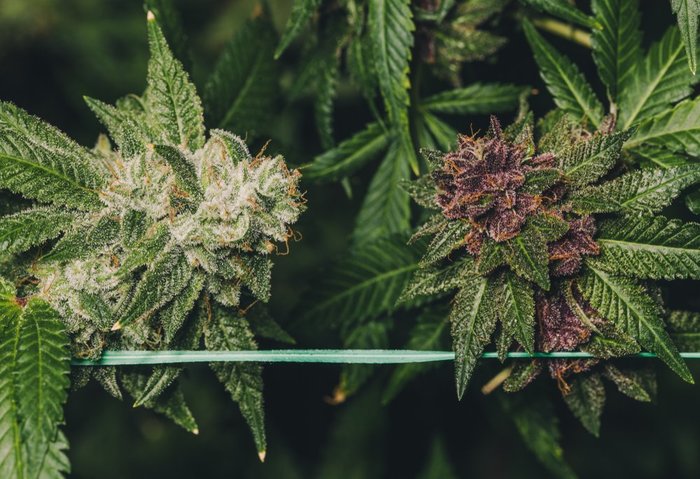 Nowadays, there are all sorts of marijuana-themed events, festivals, and trade shows to attend, whether you're a cannabis enthusiast, entrepreneur, grower, retail dispensary owner, or passionate individual interested in learning more about this industry. If this sounds like something you're interested in, consider attending The Emerald Cup, or what Rolling Stone calls "the Academy Awards of the cannabis industry."
What's The Emerald Cup?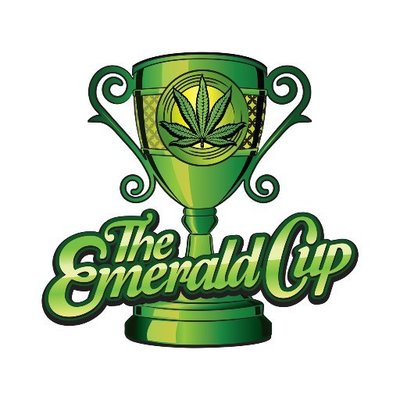 For those who don't know, The Emerald Cup is a huge annual event for every type of cannabis enthusiast. The Emerald Cup is northern California's premier destination for medicinal marijuana, which also advances the concept of sustainable outdoor farming, as stated by The Emerald Cup website. The Emerald Cup is often viewed as a community celebration that has grown to be a global movement, to honor each year's finest organic and sun-grown medicinal marijuana harvest.
The Emerald Cup began in 2003 as a small and friendly sun-grown marijuana competition in Mendocino, California. Over time, The Emerald Cup significantly grew and evolved into an international lifestyle event that attracts people from all over the world. The main intention of The Emerald Cup is to teach, inform, and inspire people to get involved with marijuana in an organic and eco-friendly way. A large majority of people understand that The Emerald Cup is a true gathering of the world's cannabis tribe, and if you haven't attended one yet, you must make it a priority for the future.
Unique Aspects of The Emerald Cup
Each year, The Emerald Cup hosts a variety of people, including guests from different states and countries, growers/cultivators, event judges, music artists, world-class speakers, organic food vendors, small craft farmers, and industry leaders who present their highest-quality marijuana products. For seven years, The Emerald Cup was the only marijuana event in the U.S., which made it even more unique since it was the only one of its kind. Over the years, The Emerald Cup grew from being just an Emerald-Triangle-based marijuana contest into a statewide and countrywide marijuana competition.
Collectively, The Emerald Cup team prides themselves on bringing together a variety of experts and educators within different marijuana sectors to educate farmers, medical consumers, recreational users, and other patrons annually. Although many aspects of The Emerald Cup maintain consistency from year to year, The Emerald Cup team continues to make minor additions to improve the event and attract more people. Since 2016, The Emerald Cup has added key personnel from the contest, operations, and management teams to ensure that they produce the fairest and best-run marijuana event and competition in the world.
The Emerald Cup's Growth
When the first Emerald Cup began in 2003, they received 23 entries. Participation has wildly increased since then. In 2006, The Emerald Cup had 51 entries, in 2009, they had 91 entries, and in 2010, they had 130 entries. Once the 2011 Emerald Cup rolled around, the U.S. feds raided the legitimate marijuana farmers who were licensed by Mendocino County, and the event was almost shut down right then and there.
However, in 2012, The Emerald Cup was moved to the Mateel Community center in California, which attracted 1,500 attendees and over 200 flower entries. Then, The Emerald Cup moved to the Sonoma City fairgrounds, which has been the main location ever since. By 2015, The Emerald Cup received 900 entries and over 20,000 people in attendance. This was the year that The Emerald Cup underwent full testing on all products, which includes lab testing for pesticides and microbial contamination. Surprisingly a large amount of marijuana products didn't pass testing, which shows how essential it is for all people to know what they're buying beforehand.
The Emerald Cup Marijuana Categories
For every Emerald Cup, each entry is judged on color, smell, trichomes, crystals, taste, vibrancy, and how it affects one's consciousness. Due to the large number of entries The Emerald Cup receives, over fifty judges have the responsibility to judge different products within a designated category. The main contest categories include flowers, concentrates, a wide range of CBD categories, edibles, CO2 cartridges, and topicals, and each year, something new is added.
In the past four years, The Emerald Cup doubled in size regardless of its $400 entry fee per each category. The Emerald Cup team wants to remain as unique as possible, which is why they implement extra categories and awards each year. For example, other awards that are given out include the regenerative farm award, breeder's cup, and lifetime achievement award.
2017 Emerald Cup Winners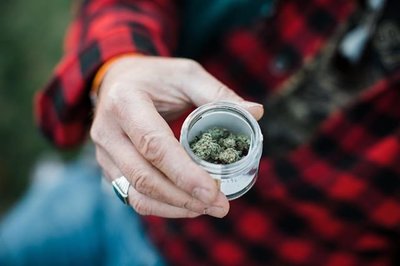 This past Emerald Cup took place from December 9th-10th, and the winners in a variety of categories are listed below:
Flower: Molecular Farms (Lemon Crush strain)
CBD Flower: Molecular Farms (Guava Jam strain)
CBD Edibles: OM Edibles (CBD Mango)
Infused Edibles: Utopia Farms (Peanut butter macaroon)
CBD Tincture: Treatwell (Balance)
Infused Tincture: The Squishery (1:1 Tincture)
CBD Topical: Carters Aromatherapy Designs (CBD Pain Cream)
Infused Topical: Newell's Botanicals (Deep skin penetrating topical oil)
If you've seen any of these brands or products at a retail dispensary near you, consider trying them out in the future. They won out against stiff competition for a reason. Molecular Farms sells their products in various states and retail dispensaries, so you wouldn't have much of an issue finding and giving their products a go. However, if you'd like to attend The Emerald Cup, make sure you purchase your ticket(s) enough ahead of time before they sell out. This is one super unique event that you don't want to miss out on!
Learn about additional California cannabis festivals here.
Educate yourself on California's recreational marijuana delivery services by reading the informative article here.
Article by: Nicole Skrobin