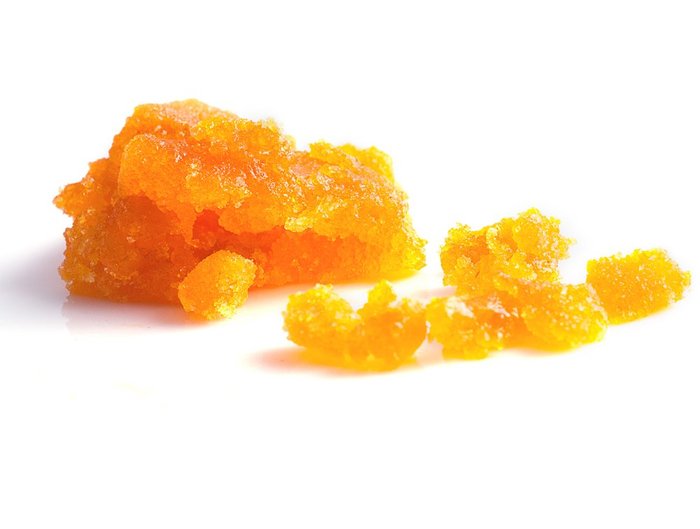 If you're looking for cannabis concentrates in Portland, you probably already know you've got a whole lot of options to choose from. Nearly every pot shop in town carries at least a few concentrates, but not every store offers a top-tier selection, and you'll definitely experience some variation in the quality of service you get.
To help you avoid all that, here are four of the best shops serving up cannabis concentrates in Portland.
1. Oregon Grown Gift Shop
This shop is known for consistent excellence in its products. Part of the team's vision is to curate their selection based on research. They're happy to do the work to ensure every product they stock is top-shelf quality. For their flower, they only feature strains from their own Oregon Grown Gardens, and other small-batch craft growers that have proven themselves time and again. When it comes to concentrates, Oregon Grown Gift Shop is proud to sell a wide range of products such as strain-specific cartridges and wax extracts. A particular favorite at Oregon Grown Gift Shop is their line of "Green Dragon" concentrates, a company that provides concentrates heavy on the THC for an intense, yet enjoyable, experience. Check it out next time you stop by!
Oregon Grown Gift Shop hours are 10am-8pm Monday-Thursday, 10am-9pm Friday-Saturday, and 11am-7pm on Sunday.
2. Freshbuds
Freshbuds is an OLCC-licensed recreational dispensary that still caters to medical marijuana consumers. You'll find this shop in the southeast Portland area, within walking distance of the Hawthorne Bridge as well as the East Bank Esplanade. Customer reviews rave about the standard of service at this shop, as well as the varied selection of flower, edibles, and concentrates they carry. Where concentrate is concerned, Freshbuds is the perfect place to pick up vape cartridges. Between the convenience of consuming extracts via vape and the quality of the cartridges Freshbuds stocks, you'll be hard pressed to go anywhere else for cannabis concentrates in Portland once you've been there. Their biggest sellers are premium CO2-extracted cannabis oil cartridges by Wild Rogue Extracts. They come in a variety of strains you know and love, like Blue Dream and Durban Poison, but also more novel strains like JillyBob or Honey Bear.
Freshbuds is open from 10am-8pm every day.
3. Zion Cannabis
This shop takes the word "premium" very seriously, as you can see the second you walk into the store. Zion Cannabis is pleased to offer only the cleanest cannabis and concentrates available at their Portland State University-adjacent location, and they're happy to help you find exactly what you need, be it for medical or recreational purposes. Zion Cannabis pays special attention to pesticide screening as well as terpene profiles in all their products, which is what makes their selection so discerning. The concentrates they offer are from a few select brands, including Hood Oil, Burnt River Farms, Dab Society, and Dirty Arm Farms. Their most popular brand is Select Strains, a company that makes a wide variety of vape cartridges. The Grape Krush cartridge packs over 97% THC, making it a favorite at the shop.
Visit Zion Cannabis from 10am-10pm 7 days a week.
4. The Green Front
The Green Front is proud to be one of the only dispensaries that's licensed to do deliveries to both medical and recreational customers. Their tagline is "the people's cannabis," and they emphasize that at their shop you get "more green for less green." But that doesn't mean they're a one-trick pony! Their selection of extracts is pretty impressive, containing everything from vape cartridges to distillates to live resin and more. No matter what you're in the mood for, there's a concentrate to match your mood and your preferred method of consumption. Among their most popular products are grams of "sap," a relatively new form of concentrate that has a unique texture. It's a fan favorite because it's easier to portion than harder concentrates like shatter, but not too sticky.
If you're searching for an unbeatable selection of cannabis concentrates in Portland, check out The Green Front from 7am-10pm any day of the week.
Oregon Grown Gift Shop and Freshbuds are proud partners of Leafbuyer.
Article by: Spencer Grey