Projected Revenues from Weed in San Francisco for 2017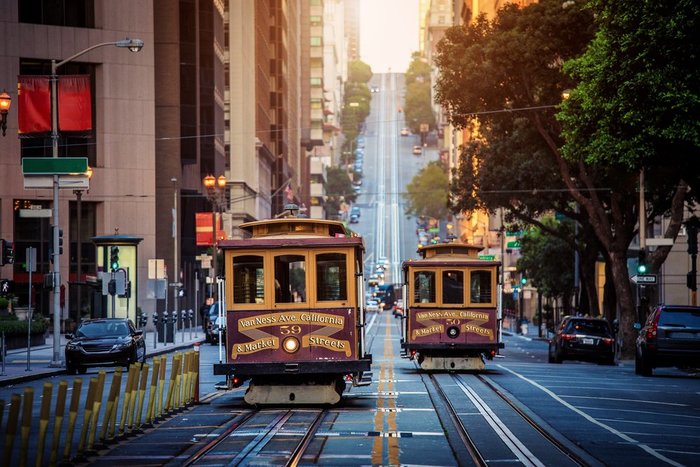 As if Northern California was not already full of billion-dollar industries, voter-approved cannabis legalization in 2016 and the continued social transition into the legal marketplace has residents, visitors, educators, researchers, public policy officials, and other members of state or national government – oh and, of course, you! — interested in the rapidly changing marijuana landscape. California, where the well-known tradition of 4/20 originated; where Hollyweed has twice replaced the Hollywood sign; where the Emerald Triangle (the closest equivalent to cannabis has to a wine country) exists; and where more economic activity occurs than all but six other countries in the world has the potential to have a multi-billion dollar cannabis industry by 2021.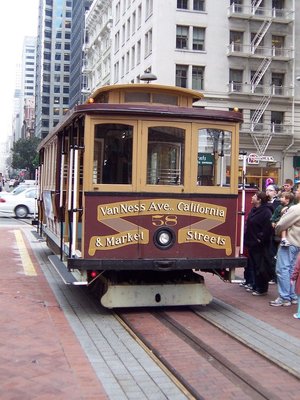 On the local level, weed revenues from San Francisco are difficult to precisely calculate. As California no longer requires medical consumers or caregivers to register within a state database, projecting their information while the industry exists against federal law, it is also difficult to draw any conclusions from current medical consumer populations. In some ways, these barriers limit how accurate a prediction the of future can be. Still, ultimately Colorado and Washington has seen record-breaking sales every year since opening recreational sales.
With optimism running high, more and more business owners, investors, and other financing providers have entered the cannabis industry. With San Francisco existing as California's second largest population center behind Los Angeles, the local love of the plant has added fuel to the potential for revenues.
Locals and Tourism — How will they affect sales?
The most current estimates of total Californian medical marijuana consume population range from between 795,000 medical consumers to over 1.5 million. While not all medical cardholders choose to include themselves on the medical marijuana registry, the California Department of Public Health (CDPH) does report information on those who do. As reported by the CDPH, nearly 25% of all medical consumers since 2004 have registered (out of a total of a total of 93,459) with the program in San Francisco. Los Angeles, in contrast, only made less than 10% of the total medical consumer population with registry cards.
This would suggest San Francisco weed revenues are projected to come from between 198,750 and 375,000 medical consumers, in addition to the recreational market sales.
2010 census data from the San Francisco metro area, over 65% of the population is between 18 and 64. Assuming adults between 18 and 20 make up roughly 5% of the total adult population, we can further estimate 1.072 million local residents will participate in recreational sales. Furthermore, San Francisco greeted over 18 million travelers in 2014, marking potentially several million additional customer purchases while the majority of both states and other nations keep cannabis illegal.
Taxes and Revenues — What San Francisco should expect
According to the Arcview Market Research, the marijuana industry in California is expected to grow at a combined rate of 18.5% over the next five (5) years. This means if the industry starts with $100 million in sales one year, by the same time the following year sales will have increased to $118.5 million in year two, and over $140 million by year three.
We can reasonably assess there are over 1.2 million weed smoking residents in San Francisco. Under the assumption 1.2 million people will be purchasing a 1/8th at the price of $30 each month, San Francisco weed revenues are projected to generate as much as $36 million per month from local sources. Though medical marijuana purchasing is different than recreational consumers will experience, under recreational law a dispensary can only dispense one ounce at a time to any individual 21 and up. Using the average price of an ounce of medical marijuana of $200 per ounce, the monthly sales potential explodes to $240 million.
Yearly sales revenue from weed in the San Francisco metro area is, therefore, projected at anywhere between $432 million and $2.88 billion from local residents, with both estimates being likely more conservative. Of course, this will create tens of thousands of jobs across the Bay Area as well as millions of dollars in annual tax revenues.
Under the law legalizing marijuana in California, taxes are collected at two points:
On the sale of marijuana from the grower to the dispensary or product manufacturer

On the sale of marijuana from the dispensary to a medical or recreational customer
Flowers are taxed at $9.25 per ounce and trimmings are taxed at a rate of $2.75 per ounce. On the retail sale, an excise tax of 15% is collected. While Los Angeles has created an additional tax collection system, at this time San Francisco has not chosen to additionally tax recreational sales. Under this structure, excise taxes collected on the sale would generate between $64.8 and $432 million in tax revenues each year. In ounces of flower, this would generate an additional $16.65 to $133 million in weed revenues in San Francisco.