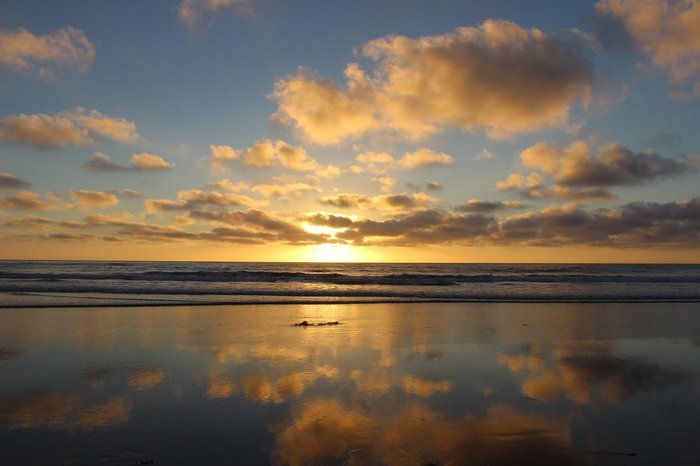 Northern and Southern California are not just generalizations of the geographic region in the Golden Gate state; instead, they exist as two separate parts of the Californian identity, creating broader layers of social norms and cultural details that residents seamlessly embody. A question of the best pot in San Diego vs San Jose pot, therefore, requires a broader understanding of some of these cultural and industry trends. Luckily for us, cannabis has proven to be an industry on the way up, both in the state and nationwide, inspiring entrepreneurs, growers, and cannabis enthusiasts alike to delve deeper into the flavors and effects.
Regional Flavors and Consumer Choices
Around the world, focus on health, obesity, and food choices have given rise to a consumer more interested in the quality of ingredients and nutritional value than the cost. I mean, yes, of course cost is still the main issue associated with eating or living healthy, yet a study published by Nielsen in early 2015 shows that the global community is willing 88% of the time to pay more for something with a healthy attribute to it in some way. And, in an indirect sort of way, this methodology for thinking influences San Diego pot vs pot in San Jose, both in effects produced and the value assigned to the experience.
While the greater aspects of cannabis sales and consumption continue to unfold, with consumer emphasis on effects and flavor, the tangible aspects of consumers wishing to know where all the consumables incorporated into their lives come from are met with other tangibles, such as gourmet consumers, specialized and exclusive products, and the cherished craft of "terroir", or the association of elements about a product origin that aid in the overall appreciation.
A possible effect of wine-savvy Californians, changes in health perceptions, and statewide liberalization of marijuana laws: a cannabis consumer versed in healthy lifestyles who is caught up appreciating the forest for the trees in the same way you'd appreciate a wine for it's region. For those seeking to capitalize on the healthy emphasis, where you grow your plants and how you grow them can be huge selling points. On the consumer end, just keep cool, be curious, and appreciate the nuances of each strain or varietal of cannabis we get to experience.
The Climates & Growing
The climate of California is remarkably suited for a rich variety of agriculture, with some regions being better suited for one type of plant and other spaces better adapted for others. Luckily for us, not only are cannabis plants adaptive under various climates, but they can be tricked into growing just about anywhere with light, water, and nutrients. While the wide world of hydroponics and indoor cultivation makes sense if you are seeking to remove the environmental variances that come with being planted outdoors & in soil, part of the story of marijuana comes from how it was grown. How the plant was grown remains a factor that influences everything from potency to flavor — from effects to aroma — for the entire plant life.
The Emerald Triangle is an example of widespread marijuana cultivation, in part due to the climate in the region, which influences up to ¼ of the $1.6 billion dollar economy in Mendocino county alone. A trio of counties making up the Emerald Triangle in Northern California has been a refuge for canna-pilgrims for a number of years now, predating even medical legalization in 1996. Since then, thousands have started grows, both legally and illegally, with full adult legalization in 2016 poised to disrupt the market prices and how many of the established growers in the region earn their salary.
Currently, Mendocino county is trying to push to create a cannabis appellations map, similar to what wine producers and sommeliers use to describe the terroir, which influence the flavor profile. Under such a designation, regions of California would be, essentially, branded by geographic characteristics. Such characteristics could then give rise to exclusivity, which can further consumer interest in a brand or strain. This has the potential to give us strains that are consistent no matter where you get them, whereas the current landscape is wrought with variations in effects, even when strains share the same name.
San Diego Pot VS Pot in San Jose
The marijuana industry is undergoing immense changes in California, with full legalization set to become a multi-billion dollar industry in just a few years. The fact remains that there are a great many of the strains that are famous across North America that got their genetic beginnings within some of the very same hills that the cannabis appellations map covers. Let's check out some of the other popular flowers that you can find at dispensaries in San Diego or San Jose.
Don't forget to check out our dispensary finder, bringing you dispensary hours, location information, a link to their website, and exclusive deals to save you money at the dispensaries you already shop at.
Blue Cookies
Girl Scout Cookies is one of the most cherished strains to come out, for both flavor and range of effect. One of the parents of this strain is itself a variation of OG Kush and Durban Poison, leaving you with energetic focus, creativity, and a soothing body experience. Blue cookies is the child of girl scout cookies and blueberry diesel, producing an indica-dominated euphoric head high while soothing the body into comfortable submission. Boasting notes of sweet berries and earth, anyone seeking this dynamite strain will have to head on down to Elemental Wellness in San Jose
Blue Chip Gorilla Glue No. 4
Your friends over at the Purple Lotus Patient Center in San Jose bring this hybrid strain to northern California. Blue chip gorilla glue no. 4. Chunky, trichome-laden buds that pungently express notes of earth, pine, and diesel. Winning two first place cannabis cups in 2014 as well as a victory at the High Times Jamaican World Cup, this strain has not only the ability to glue you to a couch but has a polarizing effect just to look at. When coupled with the high potency, this strain is a cannabinoid adventure meant for serious smokers
Hardcore OG
The Healing Center, located in sunny San Diego, offers this Indica-dominant hybrid. Hardcore OG brings pain relief and sedation within it's lush and plump frosted buds. A perfect mix of pine and earth are enlivened within the resin dusted flowers, making hardcore OG a pleasure to smoke and experience.
Green crack implies an energetic, up-and-go type of high. I, myself, love the strain in all its invigorating mental focus and creativity. The tangy, fruity Sativa dominant hybrid boasts bright green flowers with a wealth of frosted red and orange hairs. The Harbor Collective in San Diego touts an iteration of this strain that is not only affordable, but it inspires a good deal of mental clarity and jovial analysis between its leaves.
Summary
It will be interesting to see how the industry shapes up following the appellations project. Will cannabis become relegated to the dramatic price highs and lows seen with specialty wines and liquors or will the continued acceptance into society usher in price drops, initially, as demand shifts drastically? The truth is, pot in San Diego vs pot in San Jose is a tough question. Each city has its champions and each champion does something different. So get out there and do some hands-on research.
It's like a waiting game, with all sorts of changes coming to how Californians get their bud, but not for nearly a year. Luckily have some pretty good things going already.