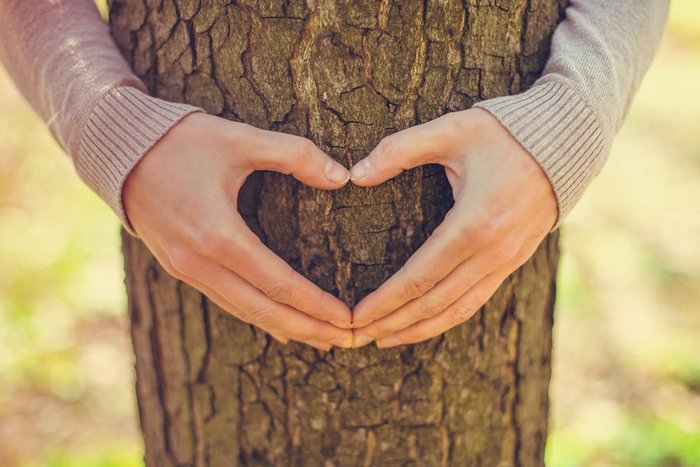 With the explosion of the legal cannabis industry, consumers are buying more and more products from dispensaries around the U.S. In the state of Colorado alone, 460,000 pounds of marijuana was consumed in 2017. With thousands of pounds being sold each year, many view the packaging of those products as an afterthought. But with the amount of marijuana moving through dispensaries, the industry needs to focus on what packaging they choose to supply their products in.
When looking at cannabis packaging, it's clear a majority are made of plastic. While current plastic packaging may be a cheaper or more available option for businesses, plastics are widely known to be harmful to the environment. Much of the cannabis industry has been focused on the natural qualities of the plant, but packaging in plastic is counterintuitive. The movement should be focused on sustainable cannabis packaging and conscious practices that benefit both consumers and the planet. Lucky for us, we have technology and concerned companies that embrace this view and are working towards reducing plastic waste and environmental harm.
What's Wrong with Plastic? 
As we all generally know, plastic is not a product that breaks down like paper or hemp. Plastic bottles can take up to 450 years to break down (if not more), and some plastics will not break down for over a thousand years. If plastic reaches water, it only degrades into microplastics, which can wreak havoc on ecosystems. And of all the plastics we consume throughout the year, 91 percent never even reach a recycling facility. Plastic is a harmful and wasteful material we use without a second thought.
When you walk into a dispensary, it's clear the majority of products are packaged in plastic containers or plastic bags. Most flower is held in either screw-off or pop-top childproof containers. While these do have a recycling number five listed on the bottom, many facilities do not accept this type of plastic, and if they do it is downcycled to a product of low value. The number five plastic is also one of the toughest to breakdown, and may not break down for thousands of years. Additionally, many dispensaries package cannabis products in plastic ziplock bags that are not recyclable at all. While these bags and exit bags provide safe storage for cannabis, they offer little room to be reused and are often tossed in the trash.
As the cannabis industry continues to expand to more states each year, companies need to evaluate their practices through a world lens. Wholesale marijuana companies sell packaging for literal cents per container, which is appealing from a profit standpoint. Despite the cheap option of plastic, there are companies forming in order to disrupt this type of packaging. A recent conference held in Denver, the Cannabis Sustainability Symposium, focused on these types of businesses, and involved topics ranging from energy to air quality to packaging. These companies and dispensaries are working to find alternative methods of packaging that meet regulations and are also safer for the environment.
Sustainable Cannabis Companies 
Sana Packaging
Sana is probably the most dynamic and comprehensive company focused on the cannabis industry. Based in Denver, Sana uses hemp grown in the U.S. for all of their products, which are also made in the U.S. Hemp uses less water and pesticides than other crops like corn, and regenerates the soil it grows on.
Sana's website also cites that by 2020, the cannabis industry will be generating over 1 billion single use packages each year. These plastics meet regulation standards and are popular since the industry is so regulated, but Sana offers alternative products that meet the same standards. They offer a hemp container that fits around 3.5 grams of flower, but also works for childproof storage of concentrates and gummies. They also produce tubes for pre-rolls or vape pens. They even do custom orders for clients, which offers the versatility companies may need.
Overall, Sana's business model and products are a great option for sustainable cannabis packaging. Hemp is cheap and efficient, and they work to meet all standards while staying completely plant-based. Sana Packaging could continue to reach more dispensaries if consumers demand better packaging.
Elk Packaging
Elk Packaging is a sustainable company that has been around for over 35 years. Elk has a broad client base, as they make custom packaging for companies selling food, pharmaceuticals, and cosmetics. Elk products are either fully recyclable, fully compostable or made from bio-based structures. They even won a "Nexty" award for best packaging, in which their team created a fully compostable flexible stand-up pouch.
Elk has a wide range of products, including folding cartons, pouches, labels and even film. They also create custom orders, which is exactly what the cannabis industry needs. Elk's stand-up pouches would be a great alternative to the bags that flower or edibles are stored in. By adding a childproof ziplock, these pouches have the potential to replace the plastic bags that are currently used. They also create quality labels, so businesses can get packaging and labeling done in one place.
Elk packaging is another company that could translate a passion for sustainability to sustainable cannabis products. With a wide variety of products and custom designs, Elk products should be pursued by both cannabis companies and dispensaries.
STO Responsible
STO is another company that was formed for the cannabis industry with waste reduction in mind. Based in Boulder, CO, STO focuses on a utilitarian design that can be used for a variety of items. While their boxes are recyclable, they are also built with oxygen driven degradable plastic. This type of plastic degrades much faster than traditional plastics, and once they start to degrade, microorganisms take care of the rest.
STO's line of products consist of several sizes of boxes. While the boxes are simple themselves, they offer versatility for buyers. The boxes come in four different sizes, and are all made in the U.S. They have also created a lock and release mechanism that is child and petproof, meeting compliance standards for the industry. Additionally, STO creates custom sleeves for the boxes in order to help clients differentiate their products.
STO's innovations showcase their products as viable alternatives to regular plastics. With a company that was formed to combat waste in the cannabis industry, STO should remain a top choice when choosing packaging.
Though not a packaging company, Smokey's is a dispensary that has implemented sustainable cannabis packaging. With locations in Fort Collins, CO and Garden City, CO, Smokey's is setting an example for other Colorado dispensaries. During the past four years, Smokey's has moved to compostable cannabis packaging, and is pursuing a zero waste certification.
Smokey's has also focused on all natural growing practices, and they have setup a customer recycling program. Customers can bring back tubes and containers for points, which can be redeemed for other cannabis products. You can even bring in containers from other dispensaries, and while no points will be given, the products will still be sanitized and reused.
Smokey's is a dispensary that's setting an example for others in Colorado and beyond. By pursuing a zero waste policy and rewarding customers for bringing containers back, Smokey's is taking the right steps toward sustainable cannabis practices. As the industry continues to grow, companies should follow the lead of those that are focused on reducing waste.
For the best cannabis deals, head to the Leafbuyer deals page!