Kush Bottles: Leading the Industry in Packaging Solutions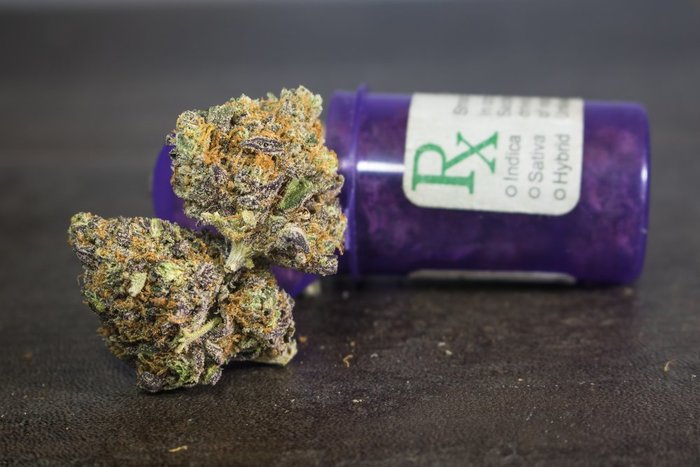 Have you ever wondered where those neat looking containers the dispensaries package your pot in comes from? That thought crossed my mind the first time I purchased at a dispensary in 2015. I wondered–who could have been so innovative as to have already made packaging standing by to seize the chance to supply marijuana retailers with all the containers they might need? Kush Bottles, Inc. is a company that provides product packaging and other services to cannabis retailers, producers and processors within the legalized marijuana industry.
Created in 2010, two years ahead of the states of Colorado and Washington allowing both medical and recreational pot, the company has reportedly sold more than 100 million bottles with approximately 4,000 regular customers in the U.S., Canada, South America and Europe. Its core services are marketing directly to cannabis businesses including growers, dispensaries, and manufacturers. The company specializes in product packaging only and does not provide any cannabis products to individual customers.
They have gained a premier reputation for providing excellent service to its customers for nearly seven years and have been able to develop an understanding for the unique needs of its client base. Kush Bottles consider their customers to be more partners than clients. The goal is to satisfy those who conduct business with them whether it be the same day delivery, timely reminders for ordering and inventory control, creating branding, or keeping them abreast of regulatory changes in the weed business.
The firm is the only cannabis packaging operation that has several full-service operations throughout the U.S. With primary locations in Denver, CO; Santa Ana, CA; and Woodinville, WA they are capable of fast, convenient delivery. It also allows the company to develop an understanding of how the market evolves in different markets.
The 'Made In America' packaging is environmentally friendly and meets the highest quality of both medical and food grade packaging. The business also offers an assortment of products from custom packages to so-called point of sale items like papers, grinders, glass pieces and lighters. They want to be considered a one-stop-shop so that client/partners can remain fully stocked with every conceivable product they need.
Operating in the cannabis industry requires a business to be nimble enough to navigate regulatory hurdles and remain in compliance with state law. Their goal is to ensure that customers receive packaging that is in line with the requirements of the Marijuana Enforcement Division, The Liquor and Cannabis Board, and The Oregon Liquor Control Commission, among others.
Kush Bottles' in-house marketing and branding operation can be helpful in building the brand for clients from the ground up. This is valuable in being able to stand out from the crowd.
The company has recently acquired the web domain name, "Roll-uh-Bowl.com." The site has an average monthly user base of nearly 40,000 and serves as an online platform for the sale of medical grade pipes. The idea is to diversify their offerings as a result of the changing dynamics in the cannabis industry. For instance, purchasing patterns suggest that folks are moving from head shops to dispensaries. Companies will need supplementary, secondary products to continue to grow.
Having been profiled on national media outlets like Inc. Magazine, Los Angeles Times and Entrepreneur, Kush Bottles is well positioned both with brand recognition and its financial picture. The firm reportedly has no long term debt and a healthy balance sheet. It has reported profits over the past several quarters with revenue continuing to grow.
It's partnership with a company called CannaKorp, said to be one of the most creative corporations in the legal cannabis industry, will bring new systems and processes and hopefully build groundbreaking products nationwide.
For instance, CannaKorp has built the world's first pod-based vaporizing method that serves as a single use apparatus. The goal is convenience, quality, and consistency. The entire product includes a revolutionary vaporizer device called CannaCloud which features a 100 percent recyclable, pre-measured pod that contains ground, herbal product called CannaCloud Pods. This pod is an automated processing and filling device. The system has been thoroughly lab tested.
The partnership is anticipated to significantly drive up sales while simultaneously boosting Kush Bottles' brand recognition throughout the marijuana industry. The tremendous growth in the cannabis industry tied with the reality that many businesses cannot access capital through traditional methods appears to provide a unique opportunity for Kush Bottles to seize market share and grow rapidly through some strategic mergers. Kush Bottles is fortunate to have the appropriate infrastructure in place, which enables them to provide the support needed to sustain a more robust customer base while benefiting from the interaction and cooperation of it partners. As a result, Kush Bottles will be able to maintain its superior production standards.
Kush Bottles, Inc. is publicly traded as OTCMKTS: KSHB with its headquarters in Santa Ana, California.
Article By: Alfonzo Porter