Strain of the Week: Zkittlez
Zkittlez is a rare and very popular cannabis strain. It is known for its burst of flavors, which remind smokers of "tasting the rainbow." Zkittlez is an indica-dominant hybrid that is extremely difficult to find, but it is well worth the search. Its flavorful lineage is a cross of Grape Ape x Grapefruit x an unknown strain that gives Zkittlez its popular combination of flavors. Zkittlez has even won first place in multiple cannabis events. It was awarded first place at the 2015 Cannabis Cup in San Francisco, and first place at the 2016 Emerald Cup. While Zkittlz is indica-dominant, this strain has a surprisingly uplifting effect that can please any consumer!
Flavors and Effects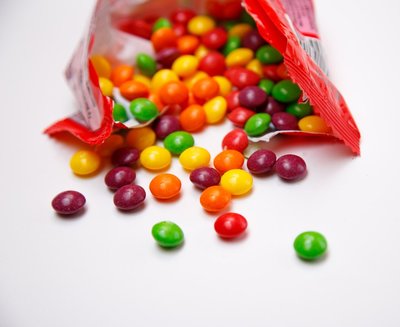 The strain Zkittlez not only appeals to the consumer's ears, but its burst of flavor is what keeps smokers wanting more. Zkittlez is universally loved because of its citrus, sweet, and candied flavors. It gets its strong tropical flavors from its unique lineage. The flavors of this indica-dominant flower are not your common indica taste, but that's not the only twist thrown at consumers: this strain's effects are also a pleasant surprise.
The initial effects of this indica-dominant strain actually start off with an uplifting and focused high. Even though it starts out as a cerebral high, the body high is always there. These effects make for a great daytime and nighttime smoke. Zkittlez is especially good for relaxing after work, but still remaining uplifted enough to get household work done! The hybrid effects of Zkittlez are what really pleases a multitude of consumers.
It is the combination of the wonderful flavors and unique effects that truly make this strain special. This rare strain is more commonly found on the West Coast in Oregon and California. However, there is still a chance this strain can be found in your local shop! The popularity of this strain is growing and will hopefully reach your area soon. Either way, Zkittlez needs to be on every smoker's bucket list of cannabis!
Growing Zkittlez
There is not much information on how difficult Zkittlez is to grow. Zkittlez genetics are tough to ascertain. It is tough to tell what the growing attributes of Zkittlez are, due to its uncommon indica effects and flavors. This rare indica-dominant strain is tough to find, but Zkittlez lives up to its reputation and is well worth the hunt. You can even use Leafbuyer to check out your local dispensary's current menu. Overall, every cannabis smoker should give Zkittlez a try.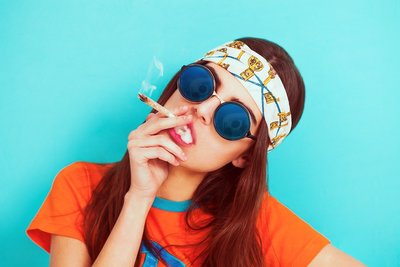 If you're looking for a relaxing yet creativity-inducing strain, keep your eye out for Zkittlez at your local dispensaries!
Article by: Justice Council