Eaze Delivery Service: California Cannabis Delivery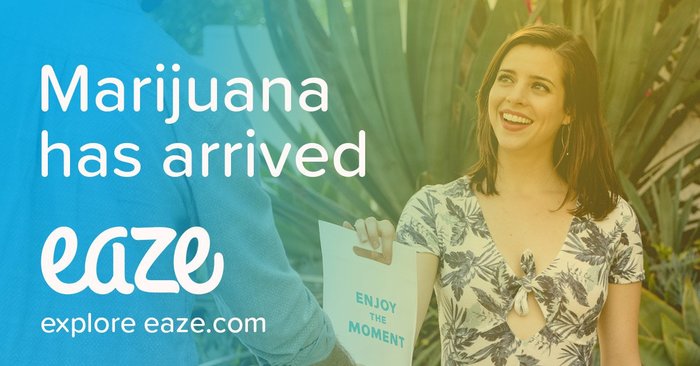 Eaze delivery service is a San Francisco-based company that delivers medical marijuana in the San Francisco Bay area, Orange County, Santa Cruz, San Diego, and West Los Angeles. The company was started by 30-year-old Keith McCarty a few years ago and has already raised millions of dollars from investors.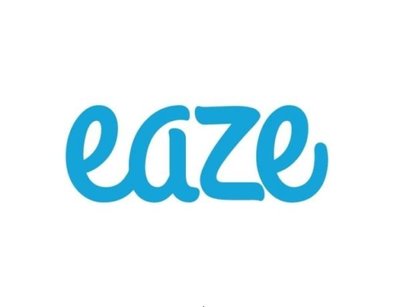 Technically, Eaze is not a cannabis company; it's a logistics tech start-up that partners with local medical marijuana businesses that delivers medical marijuana to customers at home. Eaze does not directly deal with the product, but they do provide customers with the menu of available medical marijuana products in their area. The dispensaries are responsible for hiring the drivers. The service is a bit similar to Uber Eats or Eat24, and you can place your order on the Eaze app.
The Los Angeles Times reported that Eaze has recently raised $12.5 million from investors, one of whom is none other than legendary stoner Snoop Dogg. Along with several other entrepreneurs, Eaze is singing all the way to the bank, to the tune of $25 million so far.
McCarty, who does not consume cannabis, was educated at Chapman University, where he graduated in 2007. Microsoft bought a social media company that he co-founded called Yammer for $1.2 billion 5 years ago. With the country's legal medical marijuana market growing so quickly and McCarty researching for his next venture, it was only a matter of time before he found out how profitable investing in cannabis can be.
He told Fortune Magazine that he wanted a business that people would use frequently, was flexible, and could be social, saying that "Cannabis kept popping up as a natural fit." Eaze delivery service wants to expand throughout California with the almost $13 million in new funding it has raised.
The Stigma of Marijuana is Finally Fading
One of the company's investors is David Chao, a co-founder of DCM Ventures, an investment firm. Chao said that he once wrote a paper about the perils of marijuana, believing like much of society that weed was bad.
Traditional medicine didn't work, so Chao decided to try cannabis-infused edibles instead of smoking, due to his asthma. "I actually got a prescription and I tried, since I still can't smoke, half of a 10-milligram chocolate. Within an hour and a half, it took the edge off my pain. I think I was willing to be more openminded largely because of my own journey with usage of cannabis medically." He said that the dose was large enough to give him relief but small enough for him to function without feeling high. He added that timing matters and if the opportunity to invest came before he had found his passion for weed, he would not have invested.
The Goods
Eaze offers "Green Wednesday Deals," where customers receive 50% off selected cannabis flowers. Other items on the menu currently are eighths of Blue Dream, Tangie, Trainwreck, and Gorilla Glue from Humboldt Farms for $29. Eighths of Platinum OG, Headband, and Dream Queen are just $39.
If you are in the market for a cannabis-infused beverage, Eaze delivery service will bring you a Strawberry Lemonade Cannabis Quencher Sip with 25 mg of THC, or a Pomegranate Blueberry Acai Cannabis Quencher Sip with high CBD and no THC. Both drinks are only $7 and from the Venice Cookie Co. They can also deliver Mango or Watermelon Lime flavors of the cannabis drink.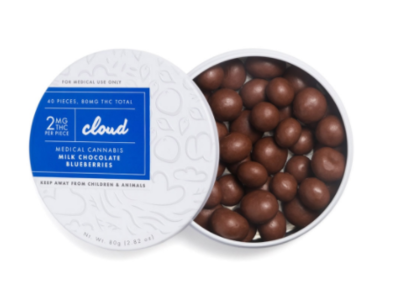 If you like to micro-dose, you can have Milk Chocolate Blueberries from Cloud Confections delivered for $14. They have 2mg per piece and are perfect for times when you need a low dose. Try the Dark Chocolate Espresso Beans if you are craving chocolate, also for $14.
Are you in need of some weed pre-rolls? Eaze delivery service has an assortment of pre-rolls in sativa, indica, and hybrid strains, all at great prices. Get $5 hybrid pre-rolls or a 5-pack of hybrid Blueberry Headband pre-rolls with 21% THC for $25! They even come in a handy pocket-sized box. They also have $5 sativa or indica pre-rolls with 20% THC.
In the market for some concentrates? You could order some Banana OG Shatter from Neutron Genetics for $15 per half-gram.
It's amazing that you can get so many cannabis products delivered right to your home. This is a great service, especially for people who are confined to their homes. The next time you need weed and don't want to leave the house, give them a try!