Mary Jane May Be the New Brew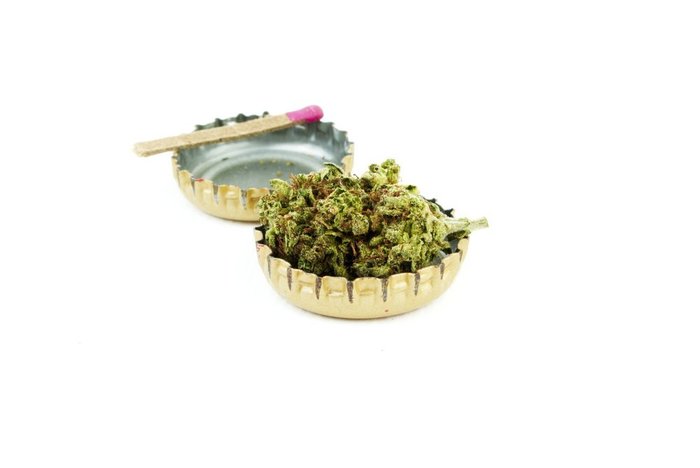 More
According to the Portland Press Herald, Chris Burggraeve is the former chief marketing officer for Anheuser-Busch InBev NV (Budweiser) and he is only one of many brewers investing in the cannabis industry. Burggraeve, 52, is on the board of the San Francisco company called the GreenRush Group. The company has the goal of becoming the Amazon of marijuana and has raised $3.6 million in at fundraisers so far. He also helped found a company that pre-rolls doobies called Toast.
Burggraeve thinks that weed will soon be legal on the federal level and wants to be one of the early birds that gets the worm, saying that "The same way that craft beer started and, for the longest time, was ignored and then exploded, there's no reason why the same thing wouldn't happen in this space. There will be part supplementing and part complementing. The jury is out on how and where that will happen." Weed is currently legal in 29 states plus Washington D.C., and is currently the fastest-growing market in the economy.
The company that distributes Corona in the Unites States is also joining the goldrush as weed news continues to seduce more investors for the industry. Constellation Brands Inc has invested in the Canopy Growth Corporation, a Canadian company for medical cannabis. The company spent $191 million investing in the company and will own 9.9 percent of the company. The company will create cannabis infused beverages and market them to the current adult beverage market in legal marijuana states and countries.
At least 64 percent of the country wants marijuana to be legal on the federal level. The cannabis market is expected to make around $50 billion within 8 years, and the beer executives don't want to lose a piece of that very large pot pie. The cannabis industry made $6 billion last year. Recreational and medical marijuana is legal in Oregon and is expected to benefit from the new weed beer industry. The Coalition Brewing Company is already making cannabis infused beer in Portland.