How Can You Take Cannabis Orally? Learn About Oral Dose Marijuana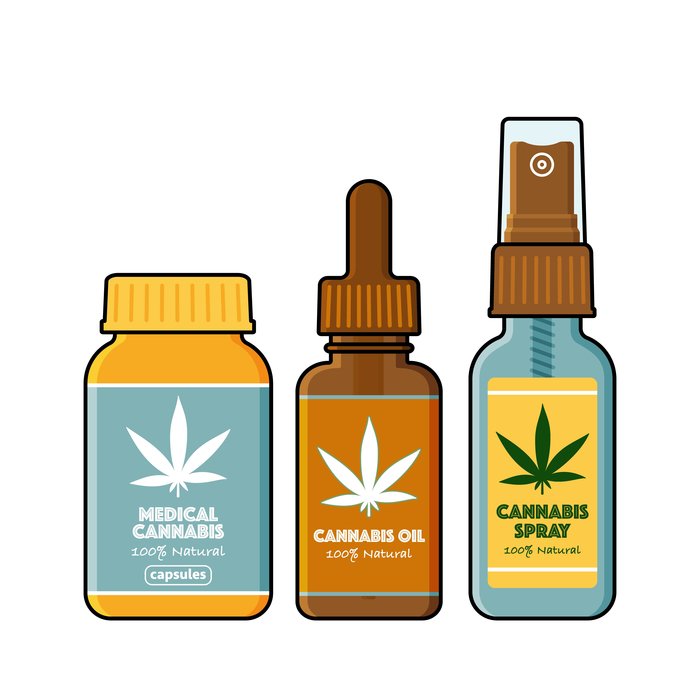 DISCLAIMER: The content on this site is for reference purposes and is not intended to be a substitute for advice given by a health-care physician, pharmacist, or other licensed health-care professional. Click here to read the full disclaimer.
With the plethora of cannabis consumption methods available to consumers on today's market, it's tough to understand the difference between each method and what is most useful for each consumer's needs. From smoking a joint to eating an infused gummy bear, the way our bodies break down cannabis is different with every product. An infused-cookie is broken down by our digestive track and makes its way into our liver where it produces 11-hydroxy THC. A joint is inhaled and makes its way to our lungs, then into our bloodstream. While a joint may hit consumers faster, an infused-cookie causes a more potent effect.
Every method of consuming cannabis has its pros and cons. However, there are certain methods which limit the potential adverse or long-term effects of consuming marijuana. In particular, oral dose consumption is becoming the go-to method for many medical consumers and retail consumers. With that said; what oral dose products are available on the market and why should consumers give it a try?
Oral Dose Cannabis Products
Cannabis consumption is different for every consumer. Some are looking for medicinal benefits while others want a potent high. Oral dose marijuana consumption tailors to a majority of consumer's needs and is an ideal product for discreet use. For those consumers who are interested in testing out oral cannabis products, here is a list of different options.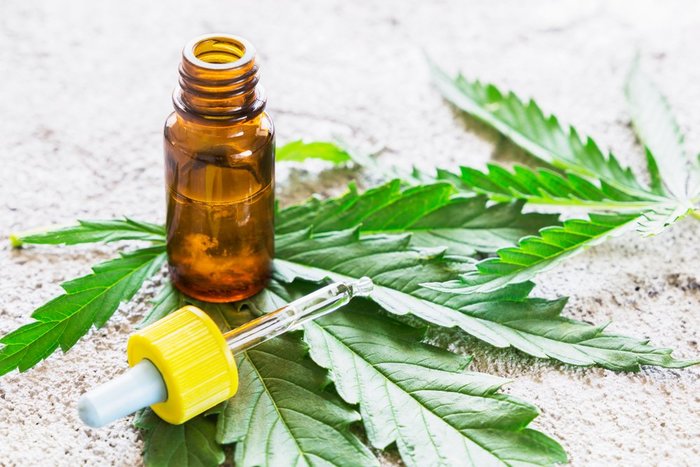 One of the most popular oral cannabis products available to consumers is cannabis tinctures. A cannabis tincture is a cannabis extract in oil form. It typically comes in a glass bottle with a dropper on the cap to dose accurately. Tinctures are a discreet method of consumption that many consumers and medical consumers enjoy.
To ingest a tincture, there are a few different methods. Typically, a tincture is ingested by putting the oil under your tongue and letting it absorb into the saliva glands. Consumers may also put cannabis tincture in their water, coffee, or tea. Tinctures come in a variety of dosages and cannabinoid profiles.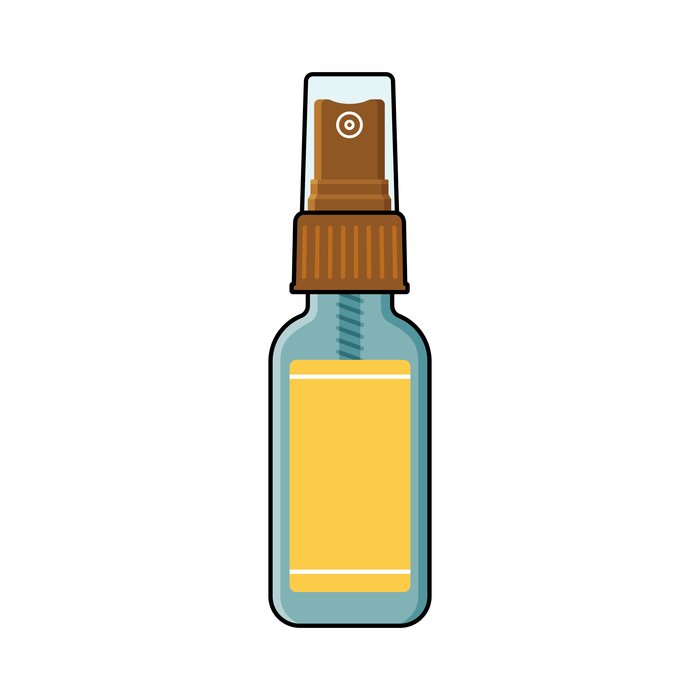 An oral dose marijuana spray is very similar to a tincture except instead of putting the oil under the tongue; it sprays into the mouth like a breath refresher. Oral dose marijuana spray is excellent for consumers who enjoy micro-dosing throughout the day in a discreet manner. Cannabis sprays are the same oil as in a tincture, except it coats the entire mouth which makes for quicker absorption. Oral sprays also come in a variety of dosages and cannabinoid profiles.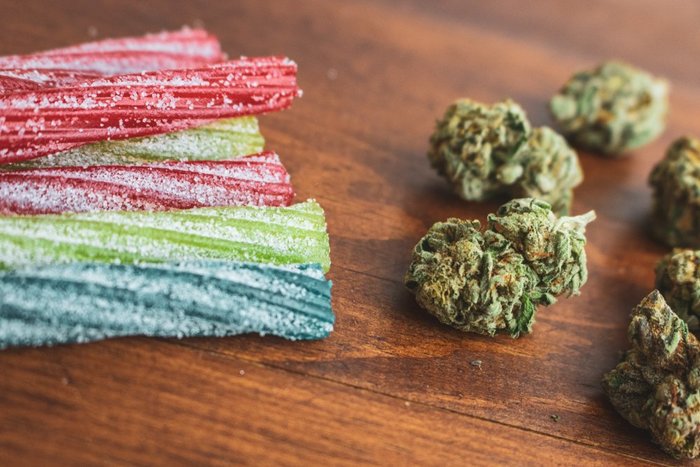 There are a ton of different edibles on the market. From cookies to refreshing drinks, edibles are a delicious and fun method of consumption. It's discreet, tasty, and potent. While not every edible is necessarily an oral product, many edible options are broken down both orally and in our digestive system. Edibles such as infused-drinks, hard candy, gummies, mints, or suckers are all partially oral consumption products.
Think about a sucker, every time a consumer licks the sucker our saliva glands absorb a little cannabis. Now, eating hard candy or gummy is a bit different. As the consumer is eating the gummy or hard candy, some of the marijuana is absorbed orally but not all of it. Once the consumer swallows the edible, the rest of the product is broken down through our digestive system. Due to its dual ingestion process, certain edibles are oral dose products, but the effects can still take a while to kick in, unlike a tincture.
Why Use Oral Dose Marijuana Products?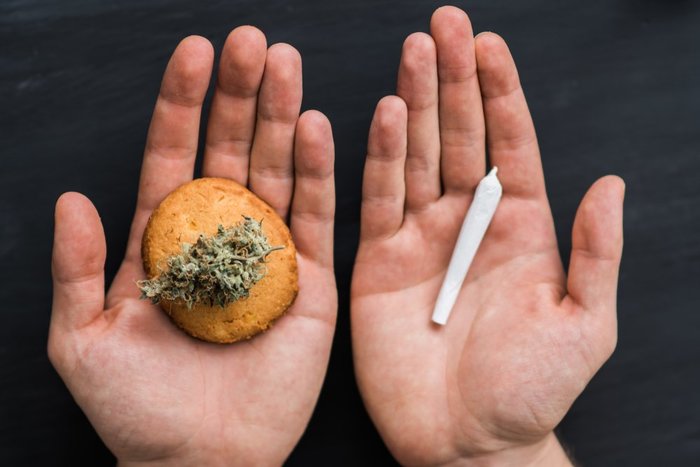 There are a few possible benefits to consuming oral dose marijuana products. Whether it's an oral dose marijuana spray or an infused-sucker, any cannabis taken orally is fast-acting and discreet. By consuming cannabis through the saliva-glands, it gets to the bloodstream much quicker than other products. Although smoking a joint or a bong is just as fast, there are more adverse effects to inhaling plant material than oral products.
Possible Benefits of Oral Dose Marijuana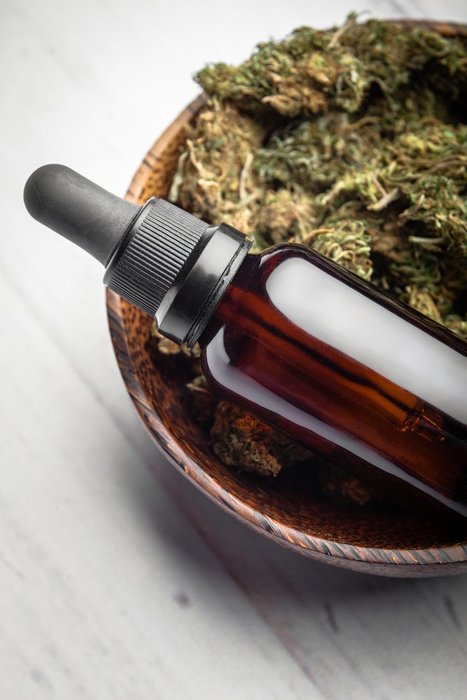 Discreet Consumption
Fast-Acting Product
Accurate Micro-Dosing
Easy to Use
Potent Doses
Entourage Effect
Minimal Adverse Effects
Oral dose marijuana products are an excellent option for any new cannabis consumers looking to become familiar with the effects of cannabis. It's also an ideal product for any medical consumer who must refrain from smoking marijuana. Even medical marijuana consumers who have troubles eating can still get their dose of cannabis.
Oral dose marijuana sprays and tinctures are by far the most effective oral products, but some edibles are suitable oral products as well. It's up to the consumer to test out which oral cannabis product works best for them. Keep in mind, oral dose marijuana products come in THC, CBD, THC/CBD, THCA, and other ratios. Make sure to find the correct cannabinoid ratio for your individual needs.
Check to see if a local dispensary near you has some oral dose marijuana spray, here!