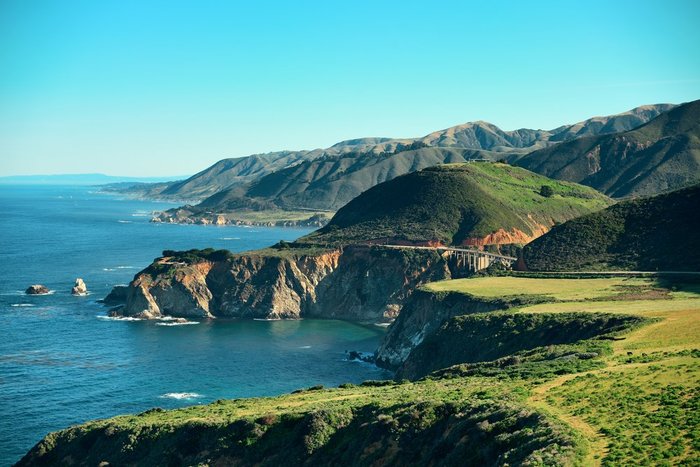 You could throw a dart at a map of Northern California and, chances are, it would land on a gorgeous and secluded nature spot. Anywhere between the awe-inspiring Pacific coastline and the rugged Sierra Nevada mountain range is bound to be beautiful. Throw in some lakes, rivers, meadows, and forests and you'll soon realize there's no end to the Northern California nature to admire. Finding great places to enjoy in NorCal isn't the problem, it's choosing one!
With so many options available, narrowing your choices down is essential if you ever want to get out the door and into nature. And while darts may be fun, they're certainly not the most methodical decision-making tool. So save your time (and your darts) by choosing any or all of these awesome Northern California nature spots.
This list of the best Northern California nature spots for stoners makes choosing your destination easy.
Big Sur in Monterey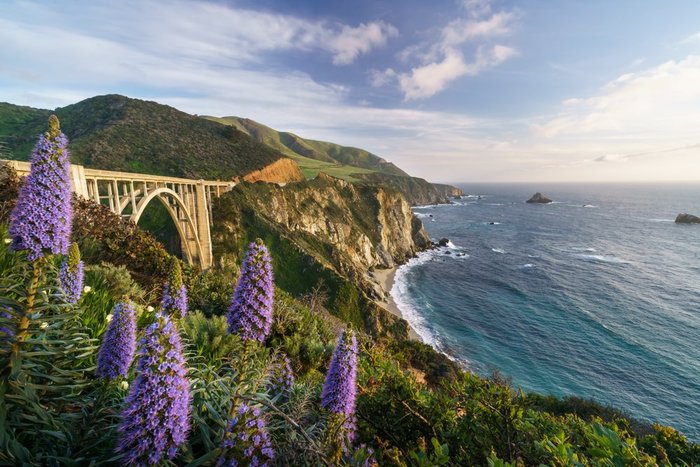 Big Sur is a huge expanse of coastline between Monterey and San Luis Obispo that anyone, not just weed-lovers, can admire. While Big Sur can technically be categorized as Central California, there's always wiggle room when it comes to defining the exact NorCal border. Generally speaking, Monterey makes the cut, even if it's because they're culturally (if not geographically) more Northern than Southern. You can wander up the scenic 17 Mile Drive for a snapshot of one of the most beautiful coastlines in the country. Just make sure you have a designated driver — the roads are curvy with rugged cliffs. Carmel Beach, just north of Big Sur, is also a known Northern California nature spot. So visit Big Sur if scenic drives, beautiful beaches, and gigantic waterfalls appeal to you.

Davenport Beach in Santa Cruz County
Santa Cruz County is, as a whole, super 420 friendly — this makes choosing the perfect nature spot a bit difficult. But after seeing Davenport Beach, you'll understand why we chose it above other, more popular beaches in the county. Unlike the boardwalk, pier, and downtown area in Santa Cruz, Davenport Beach doesn't play host to a bunch of tourists. That's because it isn't technically in Santa Cruz (the town anyway) but in the lesser known Davenport, just a 15-minute drive up the coast. Instead of trying to find a good place to relax on a crowded beach with children and tourists, just take the extra time to visit Davenport Beach. You won't regret it once you're lying in the sun on a beautiful NorCal beach.
Golden Gate Park in San Francisco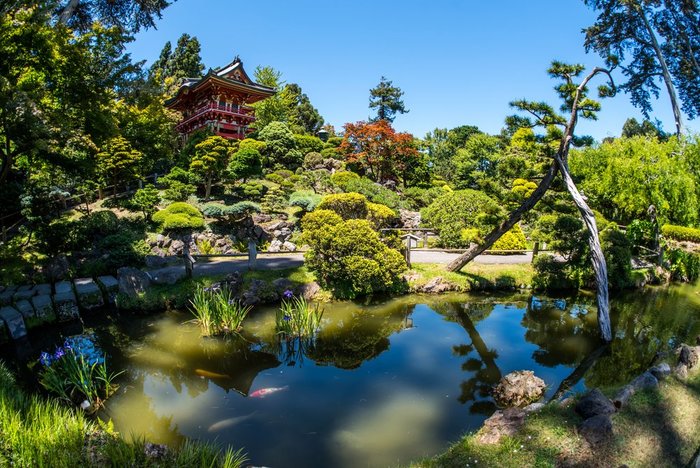 If Golden Gate Park doesn't sound familiar, you might know this San Francisco spot by another name: Hippie Hill. That's right, next on our list of great Northern California nature spots is the legendary Hippie Hill and the rest of the park Hippie Hill is in. While some might argue that this park is less nature-y than other outdoor spots, that doesn't mean you should skip out! San Francisco is a huge city with tons of fun activities, delicious restaurants, and, even better, public transportation. And the park really is beautiful (and huge) with gardens, water features, and paths you can get lost wandering.
Loch Leven Lakes Trail in Sacramento
Northern California nature spots aren't just beaches and parks, especially when you move away from the coast and more toward the Sierra Nevada Mountains. The Loch Leven Lakes Trail in Sacramento is absolutely perfect for those who appreciate both cannabis and the outdoors. Just be aware that this particular NorCal nature spot is in a National Forest, so you probably shouldn't smoke weed here. It'll be worth the hassle of not smoking when you're admiring the wonders of Loch Leven Lakes. From huge boulders to rapid rivers to peaceful, calm lakes, this trail really does offer the whole package for textbook NorCal nature. Bring a picnic (or not, your choice) and get ready for an utterly peaceful way to experience the outdoors.
Tahoe Rim Trail by Lake Tahoe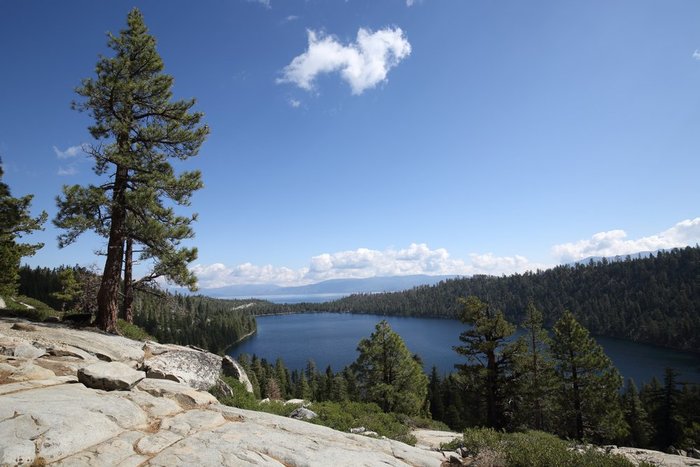 It would be a crime to make a list of Northern California nature spots without including Lake Tahoe. That's why the Tahoe Rim Trail (at least the California side) is a must for any stoner looking for a textbook NorCal nature experience. You're unlikely to find a more awe-inspiring view than Lake Tahoe, with its still blue waters and snow-capped mountain backdrop. Again, we don't endorse smoking in national forests. Grab a sleeping bag and some friends and head out to the Tahoe Rim Trail. If you want to feel small in the grand scheme of everything, Lake Tahoe can do that.
Rockville Hills Regional Park in Solano
If you want a true taste of Northern California nature, Rockville Hills Regional Park is your best bet. With beautiful, sprawling trails through meadows and smatterings of rocky cliffs and trees, this park has everything an outdoor enthusiast could dream of. You can wander endlessly or find a spot you like to chill out.
Trinity River in Humboldt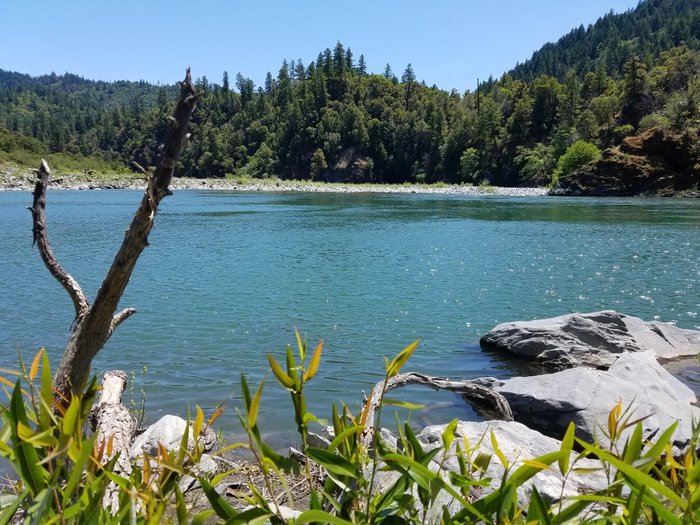 Humboldt is almost as far north as Northern California goes and chock-full of gorgeous natural retreats. It's also, as luck would have it, a cannabis-friendly community with tons of dispensaries to check out on your way to the Trinity River. The water may be cold, but that doesn't mean you can't tempt fate anyway with a dip into some local swimming holes. Just make sure you're a good swimmer (and not stoned) before getting in since it's never fun to almost drown in a cold NorCal river. And if swimming isn't your thing, Trinity River is equally great for sitting back and soaking up all those chill natural vibes only a Northern California river can give. Chances are you won't want to leave once you go, so start looking for cannabis jobs in the area and you won't have to!
Westwood Hills Park in Napa
Napa is known for its wine culture but that doesn't mean you can't visit Westwood Hills Park with a different drug in mind. Westwood Hills Park is particularly great for those who want to spend a day outside without committing to scaling rocky cliffs and hiking up arduous terrain. Just pay attention to the rules of the trail and make sure to stay safe.  You'll still be able to enjoy the beautiful scenery, even if you can't light up a fat joint to do it.
Respect the Nature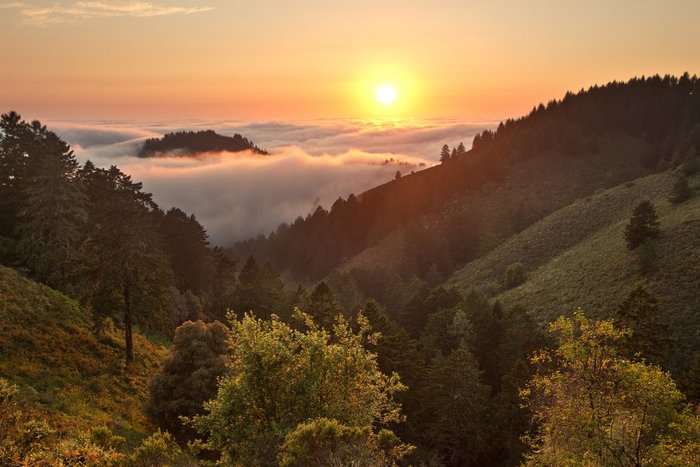 Northern California is beautiful, but remember it takes effort to keep it that way! Wherever you end up choosing as your NorCal nature retreat, make sure to pay close attention to local rules, regulations, and warnings. Wildfires are no joke (especially in late summer), so always pay close attention to your surroundings — you wouldn't want your joint to be the reason 50,000 acres burns down, after all! And remember that no one likes a litterbug; if you're going to chill in the great outdoors then don't leave a mess behind. Even better, in the spirit of #trashtag, you can always spend a few extra minutes picking up any trash you come across. NorCal nature is gorgeous — let's keep it that way!
Check out these awesome cannabis products to get on your NorCal trip! After all, weed the drug Mother Nature approved!
For the best marijuana deals, head to the Leafbuyer deals page!