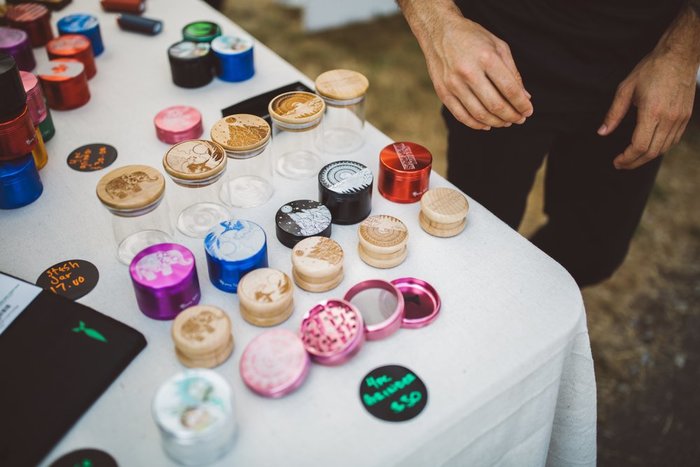 If you love hemp, festivals, and getting high off weed for a good cause, you'll love everything about Seattle's historical HEMPFEST. This cannabis-centric event is more than just fun and games (though there are plenty of those too) — it's a chance to spread the word on weed and get politically active about everyone's favorite herb!
This year marks the 28th annual celebration of cannabis in Washington and the party is only getting bigger. HEMPFEST 2019 is set to be a huge event with all the biggest and best cannabis companies coming to represent their business to the dedicated fanbase of weed-loving festival-goers. If you want to be a part of this year's Seattle celebrations, all you need is a will and a way to get yourself to the festival. The rest of the details are here in this handy Leafbuyer guide to HEMPFEST 2019!
So, pack up your pro-pot attitude because this HEMPFEST is bound to be the best one yet. And if you don't believe us, just check it out for yourself! There's food, fun, and, most importantly, fellow folks like yourself who are there because they too really (really) love good weed. It's hard to go wrong with spending this mid-August in Seattle with a bunch of stoners so don't miss out – come join Leafbuyer and tons of other cannabis companies for some fun.
What's the History of HEMPFEST?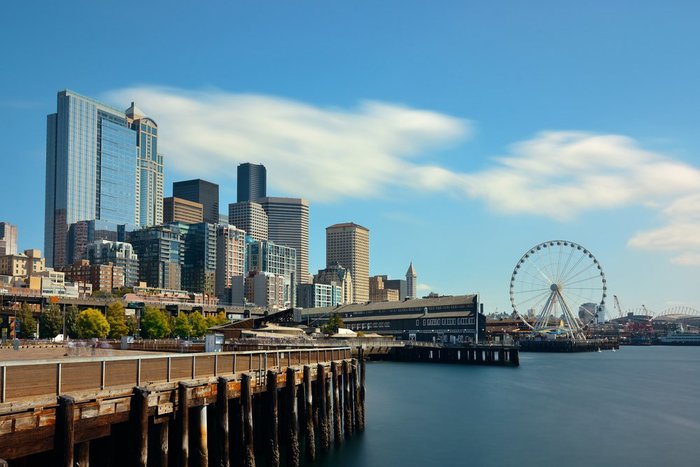 HEMPFEST, or the 1991 Washington Hemp Expo, as it was originally called, is nearly three decades old. The event began as a much smaller gathering, held by a group of friends/activists who called themselves Seattle Peace Heathens Community Action Group. The mission of this group was to spread the word that cannabis enthusiasts were peaceful and that the regulations on weed were too politically skewed. In other words, HEMPFEST started as a protest festival (protestival) and has since evolved into a huge, globally-known protestival. With cannabis medicinally legalized in Washington in 1998 and recreational consumption passing in 2012, it's safe to say the HEMPFEST rally did exactly what it was supposed to do: spread awareness about weed and push for pot rights! With cannabis rules and regulations still reflecting its prohibition in the 1970s, the 1991 Hemp Expo was as a protest festival to advocate for cannabis law reform at its heart. The entertainment, music, and food were fortunate add-ons which attending stoners undoubtedly appreciate.
This festival is where pro-cannabis rights activists, casual enthusiasts, and professional weed workers can come together and fight for weed! Though cannabis is legal in Washington now, it's due in part to HEMPFEST and those who attend this Seattle protestival. The crowds have grown since 1991 and the first gathering of 500 people turned into a crowd of around 200,000 festival-goers in the early 2000s. That's a whole lot of cannabis enthusiasts gathered in one place! If you want to be a part of history and keep up the fight for cannabis rights, get your schedule in order to attend this year's festival sooner than later. After all, it's hard to regret spending a few days in beautiful Seattle, enjoying cannabis culture with the most cultured cannabis connoisseurs.

What Happens at HEMPFEST?
What happens at HEMPFEST doesn't stay at HEMPFEST. In fact, attending this festival means you get to bring back great memories and even some useful and informative cannabis facts and figures. While you can enjoy the food, entertainment, and social aspects of this festival as well, the true experience is learning and leaving feeling as though you're part of something bigger. But don't think you need to bring your angry face and picket signs to this protestival — instead, get ready to set a good example and meet like-minded people in the process!
Don't forget to enjoy the wide range of public speakers slated to give speeches at the event. Important people such as mayors, congresspeople, and police chiefs made appearances on previous HEMPFEST stages, so you can hopefully look forward to similarly high-profile guests this year as well. You can also take a break from all the speeches to browse the arts and crafts stands, the various foods, and even stop and talk with informational booths from visiting cannabis companies. Who knows, maybe you'll even make a friend or two along the way! So, what happens at HEMPFEST? Whatever you want to happen, just as long as you follow the rules and don't get too high to remember which way is up. You'll want to remember coming to this Seattle celebration of cannabis either way, so don't get too crazy — after all, there's no festival quite like HEMPFEST!
HEMPFEST 2019 Details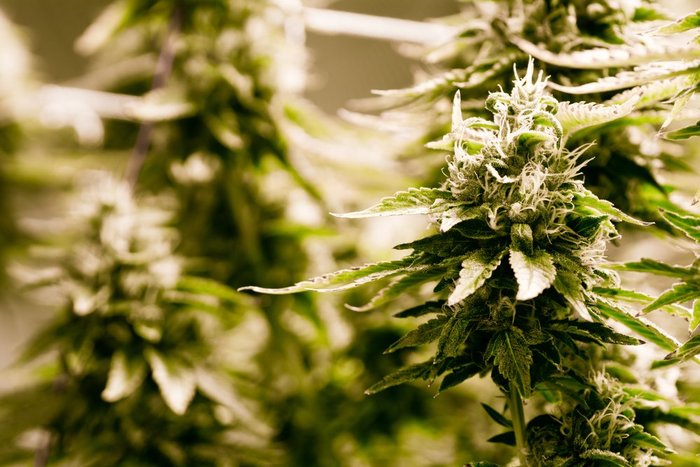 So, now that you know the history and happenings of HEMPFEST, you're probably wondering how you can get yourself to this year's celebration. And luckily, as long as you can find a place to stay in Seattle, you can go to HEMPFEST 2019 on August 16th, 17th, and 18th! The festival hours on Friday are from noon to 8pm, then from 10am to 8pm on Saturday and Sunday. Local sources suggest biking or walking to the event if possible since roads can get pretty congested during HEMPFEST hours. Plus, in the spirit of eco-friendly weed culture, it's festive to reduce your carbon footprint on the way to Seattle's best cannabis convention.
As with all festivals, cannabis or not, it's important to know the rules before heading out to have your fun! The official website for HEMPFEST is pretty thorough for anyone looking to stay up-to-date. Otherwise, the most important bits to remember are no pets, no alcohol, no smoking, no glass, and no selling of cannabis or cannabis products. These rules are easily followed by leaving your pets and booze at home and having an edible or two before heading over to HEMPFEST 2019. Hit up a dispensary in Seattle beforehand too if you want to get some quality bud before the big day! You can get high without all that smoke (believe me, there are plenty of ways) and enjoy being a part of this historical cannabis event! Who knows, you might enjoy yourself at HEMPFEST 2019 so much that you'll want to go every year after too.
Support the Cannabis Community at HEMPFEST
HEMPFEST is an important event in the cannabis community. Not only was the festival originally a pro-cannabis movement on the historical forefront of legalization, the festival also currently provides one of the most large-scale cannabis get-togethers! It's hard to find more hardcore, dedicated cannabis connoisseurs in one place at one time. But HEMPFEST is where you'll meet all the politically-active and business-savvy stoners, including Leafbuyer! That's right, our Leafbuyer team will most definitely be at HEMPFEST 2019 to help spread information and awareness as well as meet and greet with other cannabis enthusiasts. Just by showing up to this event, you're showing support to the cannabis community. So, pack your bags and your bowls and come visit us and a ton of other weed-lovers in Seattle this summer at HEMPFEST's 28th annual celebration!
FOR THE BEST CANNABIS DEALS, CHECK OUT THE LEAFBUYER DEALS PAGE!