Is "Hashbury" the Most Weed-Friendly San Francisco Neighborhood?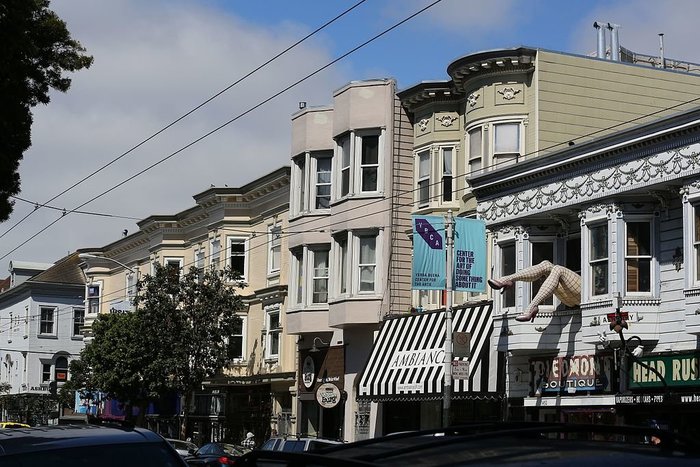 Nestled in the northern-central area of San Francisco, Haight-Ashbury is the neighborhood behind a revolution. Years after the rising of hippie counterculture, The Haight still stands as an ally to the cannabis community, acting as a weed-friendly staple within the California city. Affectionately nicknamed 'Hashbury,' the quiet suburb could be the most weed-friendly San Francisco neighborhood of them all!
Historic Ties
This district is known for its involvement with the 1960s hippie movement. Following the rise of the beatniks and the bohemian cultures that were formed in San Francisco, Haight-Ashbury gained traction as a group of peace-loving people found an affordable, tight-knit community to adopt and take over as their own. This neighborhood became the location for historic landmarks, like the Summer of Love–it was home base for many who were looking to find solace in turbulent times.
As the hippie movement gained national attention, people came from all over the nation, settling on Haight-Ashbury as their mecca. And with the hippies came the weed. The neighborhood was even referred to colloquially as "Hashbury" and the area represented those ideals: joints were passed around like candy, music played from the streets, and vibes of free love wafted through the air.
Haight-Ashbury has been a part of marijuana history long before legislation reflected any hope of progression. Specifically, Ron and Jay Thelin's Psychedelic Shop opened in 1966 as the first ever head shop, offering a place for people to purchase weed; the first ever dispensary gave way to what the United States now has–a wealth of platforms for consumers and patients to safely purchase flower at a judgement-free establishment.
Green for All
With the addition of a before-its-time dispensary, Haight-Ashbury expanded to be more inclusive to counterculture ideals. The San Francisco neighborhood grew to accommodate artists and musicians, and even became the source of inspiration for many musical endeavors. Not only were bands dedicating songs to the love-and-peace platform, major artists who spearheaded cannabis normalization moved in; superstars like Janis Joplin and band mates in the Grateful Dead lived within walking distance of the intersection of Haight and Ashbury Streets.
Modern Culture
With such an extensive history seeping into the earlier days of cannabis acceptance, it's no surprise that Haight-Ashbury has followed that trend. Though recreational cannabis will not be available for retail sale in California until January 1, 2018, San Franciscans have access to collectives that provide product they're looking for; these dispensaries are in convenient proximity to the Haight-Ashbury neighborhood.
One such dispensary is local SFFOGG, a popular one-stop-shop for medical marijuana patients. Customers. Like the headshops of the past, SFFOGG maintains a crucial goal: serve the community members within the Haight-Ashbury community, and guarantee that they have access to the product they need–only now, they offer weed and beyond, from paraphernalia to edibles to topicals.
Haight-Ashbury is and has been a countercultural hub. The inspiring history of like-minded individuals fighting for peaceful ideals, married with the green effects of flower, have created an environment unlike any other. Due to its central location, delivery services and shops service the neighborhood, rebuilding and reawakening Haight-Ashbury's reputation as a weed friendly community in San Francisco, just in time for another social revolution.