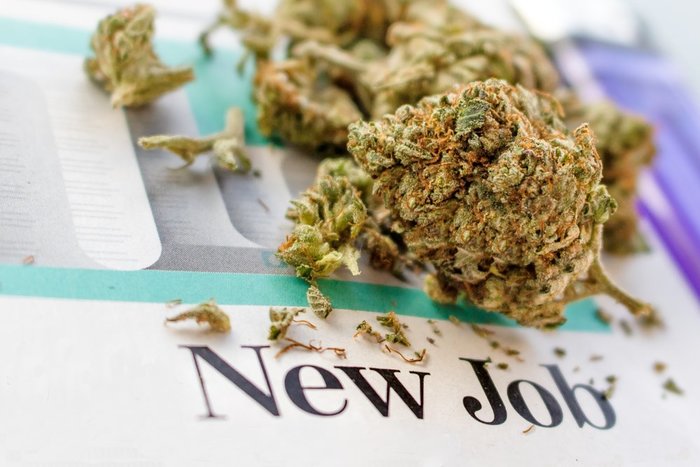 The Business Insider is reporting that there are now more people employed by the marijuana industry than there are dental hygienists. According to the U.S. Bureau of Labor Statistics, there were about 200,000 dental hygienists in the United States last year, while the U.S. employed more than 230,000 people working for marijuana businesses during 2017.
The cannabis market is expected to earn more than $21 billion by 2021, and openings for positions in the marijuana field last year increased by 445 percent. Washington, D.C., and 9 states have legalized recreational marijuana, and 29 states currently have legalized medical marijuana.
The rapid job growth makes the marijuana industry one of the most-rapid growing markets, surpassing both the healthcare industry and tech industry. Jobs in the IT field grew by 254 percent and the healthcare industry only grew by 70 percent last year, giving the marijuana industry an almost 200 percent advantage in job growth.
Part of the huge increase is due to California's legalization of recreational marijuana on Jan. 1 and Nevada doing so last year. The chief economist of Zip Recruiter, Cathy Barrera, said that cannabis businesses hired many employees in anticipation, which accounts for the high increase in the jobs-growth percentage.
Most careers in the marijuana industry are located in large cities. Cities in Colorado such as Denver and California cities like San Francisco and Los Angeles make up for most of the positions in the pot industry. One of the most profitable jobs in the industry requires a Ph.D. in biochemistry. Master extractors' salaries start at around $250,000 per year.
Now that California, Nevada, and Massachusetts have legalized recreational marijuana, cannabis job growth is expected to explode this year nationwide. Florida has also regulated its medical marijuana industry, which is also expected to contribute to the country's job growth.
The Marijuana Industry Made Approximately $9 Billion Last Year
According to BDS Analytics, Pot shops and other marijuana businesses earned more than $9 billion in 2017. California is the most populated states with legalized weed, and the research firm expects California alone to bring $5.1 billion this year. That is about $1 million more than people in California consumed in beer last year.
Researchers from New Frontier Data reported that by 2021, the taxes alone from the marijuana market would add $130 billion to the country's tax revenue if the federal ban was lifted and weed was legal in all 50 states. Even though Attorney General Jeff Sessions rescinded the federal protection for states with legal pot, states are still proceeding with legalization and pushing for better medical marijuana laws.
Several politicians expressed their anger with the attorney general.  Republican Colorado Senator Cory Gardner said Sessions blindsided him by revoking states' protections and plans to retaliate by blocking Senate Justice Department appointments.
The Washington State Attorney General Bob Ferguson called Sessions ignorant about state laws and the constitution, adding that the decision by Sessions troubled him. Both states have legalized marijuana and do not want the federal government interfering in state laws or the massive financial gain that each state has enjoyed from their marijuana tax revenue.
Politicians have increasingly embraced marijuana as they see legal states earning so much tax revenue. According to Entrepreneur Magazine, Oregon estimates that marijuana taxes will bring the state $200 million in revenue in 2019. The state plans to utilize the revenue to fix infrastructure and fund law enforcement and education. Several other states are proposing legislation.
There are more people working in the legal marijuana industry than there are handymen, short-order cooks, electricians, sheet metal workers, library assistants, boilermakers, massage therapists, or bakers. The legal marijuana industry is expected to add almost 414,000 jobs by the year 2021.