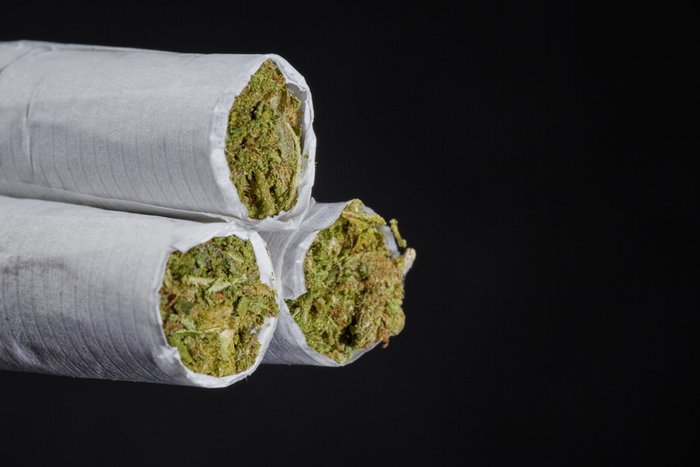 Politicians have been warming up to the idea of legalizing marijuana recently, and several Democrats running for office in traditionally red states are planning on using marijuana advocacy as part of their campaigns, according to Politico. Sen. Richard Ojeda (D-West Virginia) is running for Congress in the state and is a strong critic of marijuana being classified as a Schedule I drug.
Ojeda is a military veteran who did three tours in Afghanistan and Iraq, and he strongly supports medical marijuana. He says that the sentencing laws are ridiculous, calling someone going to prison for 3 to 5 years "garbage," and insisting that growing pot should be at most a misdemeanor. He added that the most severe penalty should be house arrest.
Residents of the state seem to agree with the senator and former Army major. At least 67 percent of voters in West Virginia support legal medical marijuana. Around the same percentage of voters also voted for Trump in the last election. The frequent conservative argument for Democrats being too liberal won't work with a former Army major veteran who fought in Afghanistan and Iraq, and with his strong name recognition in the state and stance on weed, he has a good chance of winning the 3rd district race.
The 1st district race in West Virginia also includes liberal candidates with marijuana on their agendas. Democrat Ralph Baxter, a former CEO of the international law firm Orrick, Herrington & Sutcliffe, created 350 jobs in Wheeling, West Virginia when he relocated the firm's main office there. He told attendees at a recent town hall meeting that marijuana is needed to combat the drug epidemic in the state, citing the success that Sen. Ojeda had with the state legislature.
The Red States Love Mary Jane
At least 73 percent of Indiana residents are in favor of legalizing medical marijuana, and a survey from 2012 showed that 78 percent of people living in the state were in support of legalizing marijuana and regulating it just like the state regulates alcohol and tobacco.
Prominent Indiana civil rights attorney and candidate for Congress Dan Canon is another Democrat who supports legalizing medical marijuana and believes it should be done on the federal level. Young people like him because of his support of same-sex marriage, raising the federal minimum wage, universal healthcare, and legalizing medical marijuana.
One of his competitors, Liz Watson, is a law school professor and is also a supporter of medical marijuana. Watson told Politico that the federal government shouldn't punish people addicted to narcotics from seeking a non-addictive natural option, adding that the government should no longer limit research on medical marijuana. The professor also said that classifying weed and heroin as Schedule I drugs and oxycodone as a Schedule II drug doesn't make any sense.
The Mayor of Kentucky, Jim Gray, is yet another Democrat running for Congress using marijuana legalization as a campaign issue in a conservative state. Gray wants Congress to legalize medical marijuana nationwide or allow legislation on the state level. He believes that the drug should be removed from the Schedule I classification.