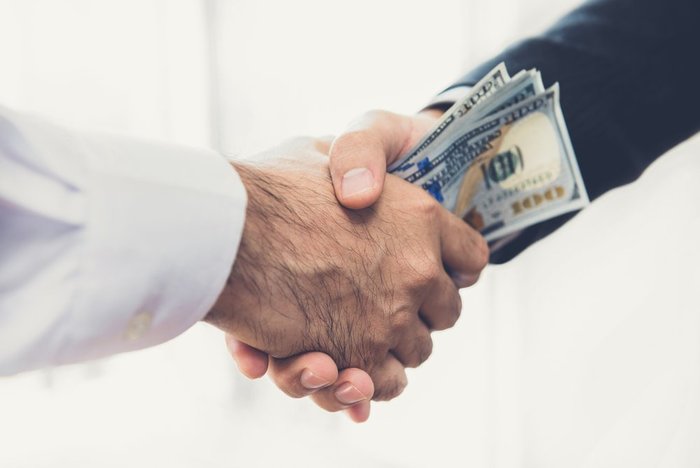 DETROIT – Michigan Governor Rick Snyder has ordered the Michigan State Police to investigate city officials on the take after three men bribed city officials in Garden City, according to the Detroit Free Press. The men bribed the officials for a Michigan medical marijuana cultivation license with $15,000 in cash.
More than 600 applications for medical marijuana have been submitted so far. The Michigan Medical Marihuana Licensing Board began issuing the medical marijuana cultivation licenses in July. Gov. Snyder was acting on the request of Sen. David Knezek (D), who sent a letter to Snyder on July 23 to make the request.
The letter stated that although federal officials can't always disclose the details of undercover investigations, "It is imperative that this case not slip through the cracks," said Knezek. He also noted that the state needed to check into any wrongdoing by its employees. "I want to make sure we don't drop the ball on this," he added.
The federal indictment states that the three men told city officials that they could also have a cut of their anticipated $4 million annual profits for guaranteeing them a license to cultivate medical marijuana. A Detroit U.S. District Court sentenced the three men in May. Two men will spend at least one year in prison, while a third will have supervised release for three years.
Knezek Troubled by Weed Bribe
Knezek said that he was troubled that any state official would involve themselves in bribery and wrote that any official who has accepted funds in exchange for favors from the government is in violation of several state laws. Forty cultivation licenses have been approved so far in Michigan and 14 have been denied. Applicants must pay a $6,000 application fee and a $48,000 regulatory fee to cultivate medical marijuana.
Michigan medical marijuana is estimated to be worth at least $700 million and generate $21 million in tax revenue for the state every year, and experts expect those numbers to grow exponentially if voters legalize recreational marijuana this November.
The Coalition to Regulate Marijuana like Alcohol successfully gathered the required signatures on a petition to earn a place on the ballot for the upcoming election. The referendum asks Michigan voters if marijuana should be legalized and regulated like alcohol.
Voters in the state legalized medical marijuana in 2016. Polls show that 61 percent of voters in the state support legalizing recreational marijuana. Adults 21 and older would be allowed to legally consume marijuana in Michigan if the referendum is passed.