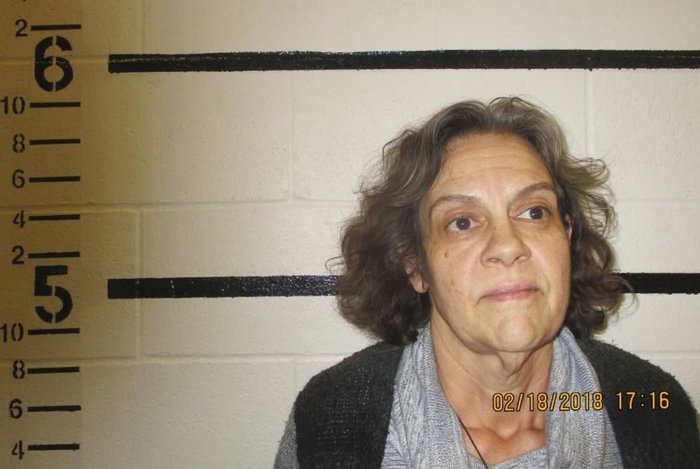 MCALESTER, Oklahoma: A Colorado medical marijuana activist was arrested last Sunday on felony charges by the Oklahoma Highway Patrol. Trooper Ashby Sutherland pulled over a vehicle driven by activist Regina Nelson, 54, for failing to use a turn signal while driving on the Indian Nation Turnpike.
The trooper conducted a search of the activist's vehicle after smelling marijuana without permission. Brecken Wagner, Nelson's lawyer, is arguing the search was performed unconstitutionally. The trooper found several joints, containers with marijuana flowers, topicals, edibles, paraphernalia, and cannabidiol capsules during the search. Wagner believes that Nelson was targeted for having a Colorado license plate. Police frequently target and harass people driving in vehicles with out of state license plates.
Nelson's son, Bryan Elliott Laufenbert, 24, was also arrested along with another marijuana activist, Michael Browning of Boulder. Both were charged with possession of marijuana with the intent to distribute.
Activist Had Speaking Engagement Scheduled
Nelson was in Oklahoma because she was scheduled to speak at an event about medical marijuana legalization in the state. Oklahoma will vote on considering legalizing medical marijuana on June 26 and the marijuana activists have several speaking engagements planned in the state.
Browning and Nelson plan to discuss their arrests at the next event. Browning and Nelson were scheduled to speak at an engagement in Tulsa on Thursday. The event was organized for Oklahomans for Equality in Support of State Question 788. Question 788 is a measure to legalize medical marijuana in the state.
A poll conducted a few weeks ago found that more than 62 percent of Oklahoma voters supported legalizing medical marijuana. If Question 788 is implemented, board-certified physicians would be able to issue medical marijuana licenses and registered patients could carry up to 3 ounces of marijuana and possess 8 ounces at home.
If Nelson was pulled over under Question 788 limits, officers wouldn't have been able to arrest her and the other activists.
Author, CEO Seeks to Enlighten Community on Medical Marijuana
Nelson is the author of The Survivor's Guide to Medical Cannabis and Time for the Talk: Talking to Your Doctor or Patient about Medical Cannabis. Along with Browning, Nelson is currently touring the US to enlighten people about the medical benefits of marijuana. Nelson and Browning were scheduled to appear at the Cannabis Education Advocacy Symposium & Expo in Oklahoma City on Saturday.
Her tour is called the 2018 Plant a Seed for Cannabis Education World Tour.
Nelson is also the CEO of The ECS Therapy Center, an organization with a goal to provide education and perform research on medical marijuana. The organization provides information on how the endocannabinoid system works and how cannabis effects different people.
The three activists denied that they were selling marijuana. Browning admitted that the vacuum-sealed packages in a suitcase found by the trooper were his and that they were not for sale. The trooper wrote in the affidavit that Nelson said she shares the marijuana with whoever needs it freely, adding that she was there as an advocate to speak at the event.
The three pleaded not guilty and were released from the Pittsburg County Jail Sunday on a $5,000 bond. The minimum penalty for a marijuana possession with the intent to distribute is a felony and two years in jail. The maximum sentence is life in prison. The activists are scheduled to appear at a preliminary hearing in an Oklahoma Special District Court at on March 23. District 18 First Assistant District Attorney Adam Scharn will be the lead prosecutor in the case. Wagner will be representing all three defendants.