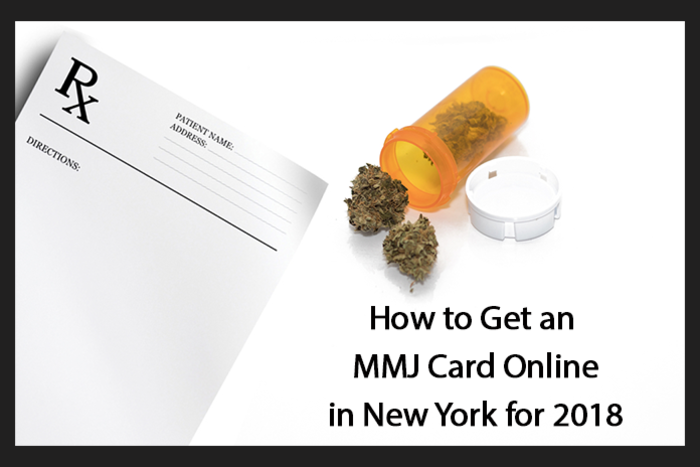 When it comes to getting a medical marijuana card in the United States of America, the state of New York is known for having some of the strictest MMJ regulations. However, like most states, New York strict about legalizing weed – making it a time-consuming process for residents to endure while trying to acquire an MMJ card.
Fortunately, these rules and regulations have changed dramatically over the recent years, so, doctor services like PureCannMD have started to utilize the New York State Senate Bill 2405. This bill is permitting those applying for an MMJ card to use "electronic data systems and communicative processing through Telehealth medical physicians, providing medical consumers with services, such as their initial assessment, personal consultation, diagnosis, medical treatments, educational information, pain management and self-care management."
Getting New York Medical Cannabis Certification Cards Online is Fast and Easy!
New York residents now have the ability to apply easily from home and get approved within a half an hour by a certified NYC marijuana doctor. Below are the steps to take to acquire an NYC medical card.
1st Step to Getting Your MMJ Card
The first thing you need to know about how to get a New York State Medical Marijuana Card online is to locate a New York medical marijuana doctor enrolled with the New York State Dept. of Health's Medical Marijuana Program. Afterward, you'll want to set up an online appointment with them.
To help speed up the process, you should first obtain medical records from your regular doctor. These records are a general requirement when applying, so having these ready will enable you to quickly receive a medical card.
Once an approved medical professional finds you to be a good candidate for using medical marijuana, they'll issue you a certificate for medical marijuana. But, even after being certified by the doctor, you still need to take additional measures to buy marijuana from your local dispensary.
NOTE: You are REQUIRED to provide proof of New York Residency to qualify for an MMJ card. Some of which include, a valid New York driver's license or state I.D, passport or some other form of picture identification.
2nd Step to Getting Your MMJ Card
After receiving the New York State marijuana ID card from your approved medical physician, you are ready to get registered with the medical marijuana program via the U.S. Dept. of Health. This can be done at the Patient Registration System's online website. You've two options for doing this:
Most physicians will do it for you when asked.
You're also allowed to do so via their website or with the release form.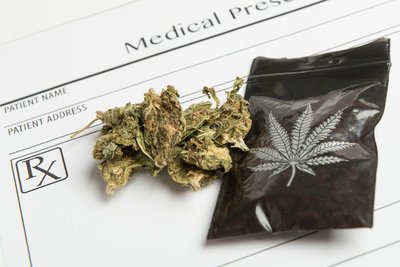 After submitting your information, you can expect to wait for between 7 to 10 standard business days for the MMJ card to come in the mail. Once received in the mail, you can go down to the nearest New York licensed medical marijuana dispensary and purchase MMJ legally. We recommend that you research the purchase and possession laws relating to cannabis in your city or county!
FAQ about the Medical Marijuana Card Process in New York
How Much Do Medical Marijuana Cards Cost in New York?
Once you've received the certificate from your doctor, there is a $50 fee for getting the MMJ card. This application fee is non-refundable, and you may also have additional charges from your initial consult done. Through the physician, it usually can cost up to $200.
Are There Any Special Regulations for Getting a New York Medical Marijuana Card?
The New York State medical marijuana program requires that the NY resident has been diagnosed with a severely debilitating disease or medical condition or a life-threatening illness. 
Qualifying conditions for New York's Medical Marijuana Program can be found here.
SPONSORED: Do you qualify for a Medical Marijuana Card? We'd be more than happy to assist you right here or if you would prefer, can apply directly on the official website of PureCannMD.
How Do I Renew My MMJ Card Once It Expires?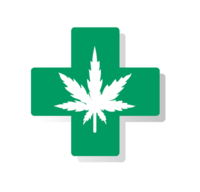 Medical Marijuana Cards don't expire until one year from the issued date. Just as in most states, this renewal process the same as getting a new MMJ card. You are going to have to resubmit your application yearly, which includes a $50 application charge, you will also need a New York online MMJ renewal evaluation.
Will I Be Able to Use My Medical Marijuana Card in Other States?
Currently, Michigan and Nevada allow out-of-state medical marijuana cards to be used in most medical cannabis dispensaries. However, you cannot transport marijuana across any state lines without it being considered illegal!
Who is Allowed to Use Medical Marijuana?
MMJ cardholders have to be at 21 years of age or older to apply without parental consent. However, those under the age of 21 can have a parent or legal guardian apply on their behalf.
Can I Apply for a New York medical card online?
The answer to that question is yes; you can get New York medical marijuana cards online legally. You have the option to go through the 420 medical marijuana evaluation process via the internet. Thanks to Telemedicine, individuals now can apply for their NY medical card online.
Where Can I Get My Medical Card Near Me in New York?
While the easiest way of applying for your MMJ card is through the internet, there are some authorized New York medical marijuana doctors. These are health providers who comply with the New York compassionate care act regulations.
What is the Compassionate Care Act?
In June of 2014, the state of New York passed legislation, which permits authorized medical providers to deem an individual qualified for medical marijuana according to the severity of their illness. MMJ doctors in NY must follow the New York Compassionate Care Act regulations.
Am I Allowed to Use My Medical Marijuana While Outdoors?
Due to New York's strict rules and regulations regarding medical marijuana, it's best to enjoy it from the comfort of your home to avoid any trouble from authoritative figures. From a legal standpoint, public consumption of cannabis is illegal and punishable by a fine.
What's the Recommended Dosage of MMJ?
Since we are not certified medical professionals, we highly advise you to consult with your physician or doctor before using cannabis products.
What Steps Should I Take If I'm Denied a Medical Marijuana Card?
Alas, once you've been turned down for an MMJ Card, even if you had a certified doctor backing it up, there's not much else you can do. Of course, marijuana is now legal for recreational use in the state of Massachusetts and is available for purchase as well. Unfortunately, due to it still being illegal in New York can bring Federal charges to those trying to take it over the border.
IF YOU WOULD A NEW YORK ONLINE MMJ EVALUATION ? GET STARTED BELOW

This article is sponsored by Purecann.com