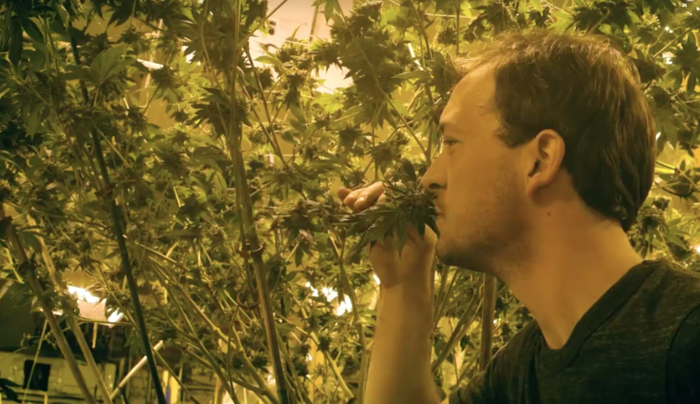 Lookout, High Times, there's a new competition in town! This past Saturday marked the first ever Colorado cannabis industry "Grow-Off," a competition that crowns itself to be the "Iron Chef" of growing cannabis, according to Founder Jake Browne. In an industry where leaders frequently criticize judging standards in competition, this one, presented by Grownetics, Cultivate and Botinacare, stands apart.
The Grow-Off uses a very strict, scientific judging process that involves science. With help from TEQ Analytics, a third-party testing company located in the Colorado University Anschutz Medical Center, several awards and cash prizes were handed out to winners in three categories: potency, yield and flavor. Typically, cannabis competitions are judged by a panel of cannabis connoisseurs. Only companies with a commercial grow license were allowed to enter the competition.
Six months ago, the 43 contestants were given the exact same "mystery clone," which they were allowed grow, cultivate, cure, in any way they desired. Throughout the competition, the Grow-Off team routinely check on each competitor to make sure that the rules were being followed accordingly.
Around 9:30 pm on Saturday, Jake Browne announced that the "mystery strain" was in fact "Race Fuel OG," a cross between "High Octane OG" and "Face Off OG."
This award-winning strain is currently available at for purchase at The Farm (Boulder, CO) and Trenchtown Dispensary (Denver, CO).
And now…the winners:
Yield:
1 – High Country Healing
2 – The Clinic
3 – The Farm
Potency:
1 – The Herbal Cure
2 – Veritas
3 – Northern Lights
Flavor:
1 – The Herbal Cure
2 – The Clinic
3 – The Farm
Due to the popularity and success of the first-ever recreational Grow-Off, the Founders (Jake Browne, Samantha Sandt, and Sohum Shah) have decided to hold a Medical Grow-Off. For more information, please email [email protected].
By: Adam Dickey