Senator Feinstein Changes Marijuana Stance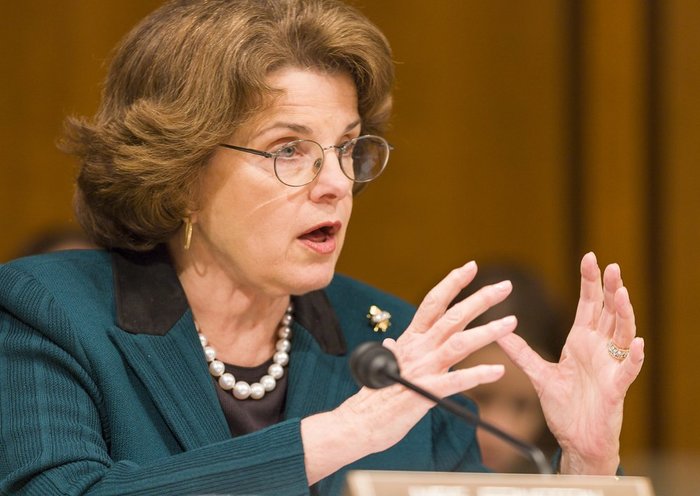 WASHINGTON — McClatchy reported on Tuesday that Sen. Dianne Feinstein (D-CA) may consider legislation that protects legal marijuana states from federal marijuana policy.
Feinstein's announcement comes as a surprise because she has been opposed to legalizing recreational marijuana and was against California legalizing the drug, although she did support medical marijuana for certain conditions.
The senator voted against an amendment in 2015 that would stop federal funding being used for enforcing federal law in legal marijuana states, even as some Republicans supported the amendment. Marijuana activists labeled her as a prohibitionist.
The senator told McClatchy that she is a now strong supporter of medical marijuana legalization and that interference from the federal government into legal markets should not happen.
Feinstein said that after meeting with her constituents that have used medical marijuana, many of whom were children, she changed her mind. The senator also said that the federal government should not be arresting people who are "adhering to California law."
Although the senator is up for re-election this year, she is 26 points ahead of her main competition Kevin de León. Many see her announcement as a reflection on the changing acceptance of marijuana in her state. Both medical and recreational marijuana are now legal in California, with 57 percent voting to legalize marijuana in 2016.
Polls Show 70 Percent of Millennials Support Weed
There is speculation that Feinstein changed her mind because she is being challenged by León. Polls show that 70 percent of millennials support legal marijuana, and the California Young Democrats have endorsed León's run for the Senate because he is more progressive than Feinstein and better represents their views. Only 35 percent of Feinstein's generation supports legalization.
President of the California Young Democrats, Will Rodriguez-Kennedy, said that marijuana is tied in with other important topics like mass incarceration, health care, and racism, issues he said are very important to young people. He said that León is more in tune with progressive issues that are important to millennials.
Feinstein believed marijuana to be a gateway drug when she was a parole officer years ago. She said that she saw many people go on to use hard drugs after smoking marijuana. There is now evidence that marijuana could be an exit drug and not a gateway drug as many have believed.
Sen. Cory Gardner (R-CO) is working on legislation that would protect legal marijuana states with Sen. Elizabeth Warren (D-MA). The bill would let states decide on legalization and provide more stability for banking institutions wishing to do business with marijuana companies.
Senator Feinstein said that she has to review the bill from Gardner and Warren before she can give her full support. Feinstein is the ranking member of the Senate Judiciary Committee, and because the bill would need to be reviewed by the Committee, Feinstein's support is good to have.
The senator isn't the first politician to surprise people with their evolving views on pot. The announcement comes less than one month after Republican and Former Speaker of the House John Boehner announced his support for marijuana.
Boehner said that the federal government should remove the ban on marijuana. He also announced that he had joined the board of Acreage Holdings, a marijuana company.
The legal marijuana industry is expected generate $75 billion by 2030, earning $9 billion in 2017.