The Art of the Dab: Deals in Oregon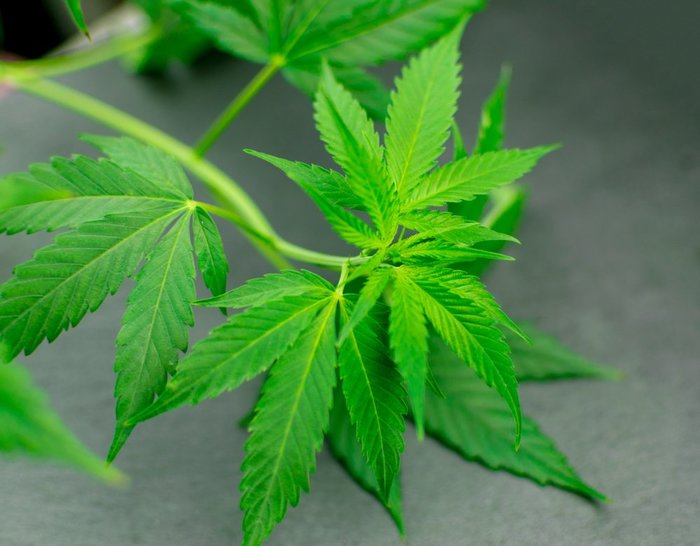 Let's talk about dabbing.
Dabbing is vaporizing a concentrated piece of marijuana for consumption. Concentrates are exactly how they sound: a sticky oil extracted from the cannabis plant that contains the very best that weed has to offer – cannabinoids and terpenes, responsible for taste, aroma, and THC. They take many forms, including wax, shatter, budder, and butane and propane hash oil.
For dabbing purposes, the concentrate is heated on a hot surface (typically a nail), and then inhaled via a dab rig. It is a quick, potent, and sufficient method of consumption: you can dab significantly less weed than smoking to get the same effects.
It is understandable, then, why dabbing has increased in popularity. Combining innovation within the legalized marijuana industry and advancements in cannabis technology have lead us here: to a dabber's paradise.
Check out these deals for marijuana dabs in Oregon, for those who are either exploring a new venue or have found their favorite canna-niche. Pay extra attention to expiration dates and fine print; these specials, found on Leafbuyer.com, exist while supplies last, up to the dispensary's discretion.
Dab Deal #1: A free dab slick with every gram of dabs purchased. That is right: when a marijuana dab is bought with this deal, buyers will also get a mat that helps hold and handle the concentrate. It makes for one less item on the perfect dabbing checklist.
Where: Green Mart. Located in Beaverton, Oregon, Green Mart lives up to its descriptive name. It sells the best green, both recreationally and medically, in all marijuana's forms—from fresh flower to delicious edibles too, yes, even the most potent catalog of concentrates. They are known for their daily deals and circulating specials.
Dab Deal #2: Waxy Wednesdays. For lucky local shoppers, Waxy Wednesday means 10 percent off all extracts and concentrates at this Oregon dispensary, for both medical and retail marijuana. This promotion cannot be used combined with another deal. You'll have to snag that Wax Deal (about $20 for a gram of Berry OG Crumble) on another day of the week.
Where: Herbal Grasslands. Salem, Oregon is home to Herbal Grasslands, a locally owned dispensary that serves the surrounding areas the finest cannabis available. Their top goals are to provide excellent customer service, along with incredible products, so asking a budtender what their go-to dabbing methods are is a wise move.
Dab Deal #3: Shatterday Saturday. On trend with daily specials, Shatterday Saturday allows consumers to get 10 percent off all extracts, concentrates, and vaping accessories. This deal makes the weekend all that more appealing.
Where: Emerald City Dispensary. Beyond the hustle and bustle of Portland is Emerald City Dispensary, in Scappoose, Oregon. It is a family-owned and operated business that has the highest quality cannabis products, in addition to being locally grown and quality tested. Dabbers should feel free to peruse the products at Emerald City Dispensary, trouble free.
Dab Deal #4: $40 gram of wax. This heck-of-a-deal applies to two specific concentrates: LA Confidential and Purple Haze, both available for a gram each at only $40. This is a great deal for marijuana dabs in Oregon.
Where: Papa Buds. Get your dab on at Papa Buds, located in Portland, Oregon. This recreational marijuana dispensary is owned and operated by cannabis professionals with 30 years of experience in the industry. Their goal is to "promote wellness, one flower at a time." It is a one-stop shop for marijuana products, and an excellent resource for all dab needs.
Dab Deal #5: Take your pick. At this dispensary, dab deals run like water. There are three to choose from: $15 Wax, $20 gram, or 15 percent off all shatters and concentrates on Shatterday Saturday. These are incredible incentives to print out a coupon three days a week for high-quality dab specials.
Where: Oregon's Green Rush. Thriving in Eugene, Oregon is Oregon's Green Rush, a recreational dispensary that aims to help people find the product that best suits their needs. In addition to accepting credit cards, Green Rush also has an expansive menu and lots of concentrates to choose from.
Dab Deal #6: Another threesome. Choose between $5 off all grams of shatter, $25 Purple Cheese Shatter, or a $30 gram for select strains of concentrates. When it comes to dab deals, it's hard to deny the variety and accessibility that this dispensary has to offer, coming in affordable packages.
Where: Happy Leaf Dispensary. Happy Leaf Dispensary, located in Portland, Oregon, is a well-known option for flower smokers and dabbers alike. The pot shop has a reputation for lab-tested quality, in addition to knowledgeable budtenders and an extensive menu. Keep an eye on their daily early bird and happy hour specials, which make them a prime candidate for marijuana dab deals.
To find more deals for marijuana dabs in Oregon, or in your state, go to Leafbuyer.com.