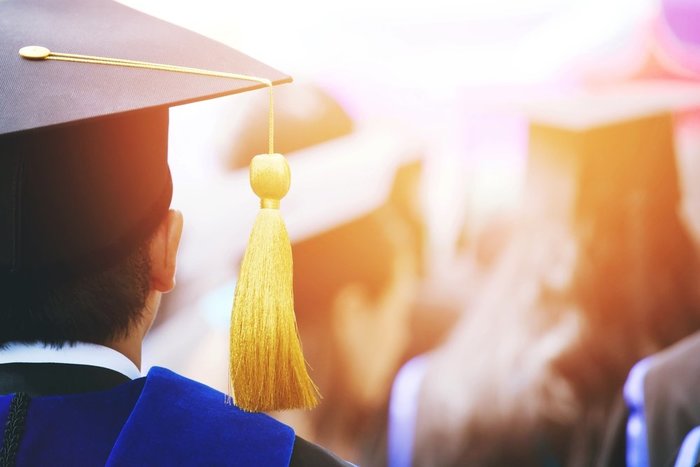 When you begin to see institutions of higher learning dedicated to a single industry, that industry is undoubtedly on a trajectory for huge future growth. For the cannabis community, the Cleveland Cannabis College provides a fast track to careers in this budding new field. The college offers two majors: Cannabis Horticulture and Cannabis Business. It is an indication that the industry will soon need to fill thousands of positions around the nation. Cleveland Cannabis College is a technical school designed to produce cultivators, dispensary managers, medical operators, and entry-level members of the marijuana industry, like budtenders and customer service reps.
Head of the Class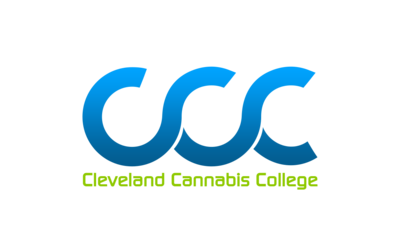 Those with a vision of jumping into a new, burgeoning field of endeavor will likely be the first in the profession to possess a degree from a school specially created to ensure that the field continues to experience growth while being supplied with highly qualified talent. Graduates will be trained to work with both medical and recreational users, although at this time, only medical cannabis is legal around the state of Ohio.
High Demand for Education
Working in the marijuana industry is gaining wider acceptance as more states continue to consider legalization. As a result, the school is experiencing rapid growth and has been trending on social media. Courses are filling up as students seek to enter the field in high-paying positions in administration, management, and compliance. These positions will likely be among the first to be in high demand because retail outlets are now opening virtually every day.
Graduates will certainly have an advantage in securing the best jobs in the marijuana industry. The school offers programs to aid their graduates in finding positions right out of college. Thus far it's working well. Graduates are not having any problems finding cannabis jobs as the school is well positioned among employers. The state is expected to add an estimated 2,000 jobs in 2018. As the industry grows around the state, so will employment opportunities. This is good news for rustbelt states like Ohio.
Keeping the Playing Field Level
There are growing pains, however. Some large corporate concerns assumed that they would be able to secure the few available licenses to cultivate and operate retail outlets, leaving small businesses dying on the vine. Initially, proposals would only approve corporations that were hand-picked by the state board overseeing the industry. Small business leaders have been lobbying hard to ensure that they are not left out. Governor John Kasich (R-OH) has voiced his concern about the overly corporate-leaning legislation. This sent legislators back to the drawing board to guarantee that the smaller businesses were able to compete on a level playing field.
Another concern with larger corporate entities is the tendency to locate manufacturing operations overseas in an effort to exploit cheaper labor. With Ohio and other rustbelt states like Pennsylvania, Michigan, and West Virginia feeling the effect of the decline in American manufacturing, the promise of new, stable jobs can potentially breathe new life into communities negatively impacted by globalization. The states have a small window of time to get up to speed as automation continues to expand and displace workers within the next decade or two.
Cultivating a Curriculum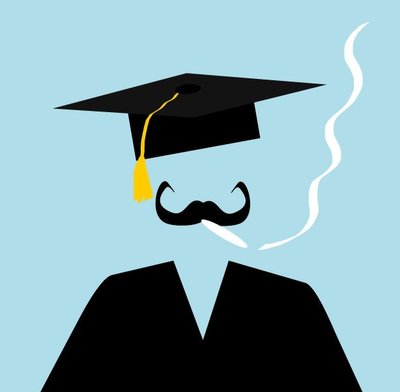 Cleveland Cannabis College offers classes in the History of Cannabis, Medical Cannabis Comprehensive (MCC), Cannabis Cultivation, Horticulture 101, and Cannabis Cultivation Operations. They also offer electives like Cooking with Cannabis, Edibles, Extracts, Processing, and Manufacturing.
The school is a valuable resource for those who are looking to start a marijuana business. For instance, they will walk callers through compliance issues, regulations, taxes, and other laws. They consult with physicians who will be writing prescriptions for consumers with any number of ailments that have been approved by the state. If physicians fail to comply with the law, they run the risk of having their medical licenses suspended. They provide doctors with advice on legal issues and compliance.
Portioning Out the Supply
The state has plans to allow 24 cultivator licenses, with half going to smaller growers with 3,000 square feet or less. Larger growers will be permitted to have as much as 25,000 square feet to cultivate their cannabis products. They will also license up to 60 retail dispensaries around the state. With a total population of over 12 million residents, 60 dispensaries will result in consumers having to possibly travel long distances to fill their prescriptions. To add context, there are nearly 160 dispensaries in the city of Denver alone, and more than 400 around the state of Colorado.
The cost may be prohibitive for those looking to enter the industry. Application fees of $20,000 and license fees at a whopping $200,000 favor the larger players; and there are plenty of takers.
Come See for Yourself
Cleveland Cannabis College is definitely ahead of the curve when it comes to preparing students for the robust and growing marijuana industry. An open house is scheduled for prospective students on October 4, 2017 at 4 p.m. at their Granger Road location in Independence, Ohio. The open houses will occur every first Wednesday of each month from 6-7 p.m.