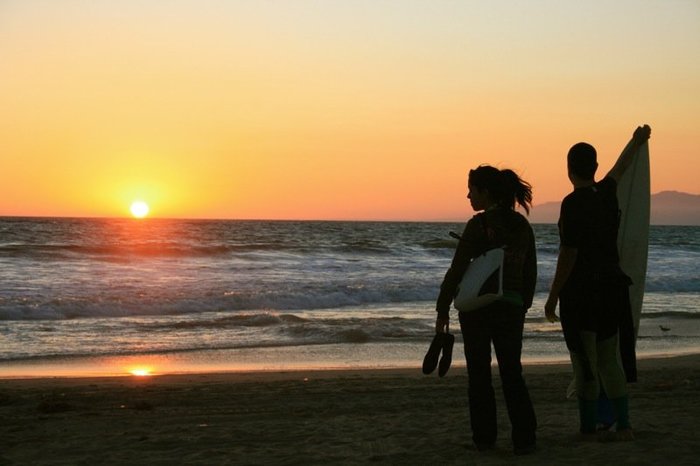 Southern California is the land of the green. It includes the major California metropolis that is not only culturally vibrant and fun–it also has bud-filled pockets running deep. LA has an estimated 800 dispensaries within the metropolitan area, more than any other US city. This record speaks to the demand for cannabis in a city made of dreams–making it a beacon for those seeking relief, relaxation, or just a little bit of fun.
Because of the wealth of collectives, finding one might be overwhelming. How does one make a choice, when so many options are available? Between Hollywood, Beverly Hills, and Bel-Air, there are plenty of opportunities to get lost in the shuffle. For a straightforward approach to finding affordable, accessible marijuana, look no further: our guide to the best dispensaries in Los Angeles starts here.
Fast & Friendly is a medical marijuana delivery service that brings convenience to cardholders. The service boasts the largest menu selection in edibles in California, at competitive prices. The perks are very plain to see: deliveries are smooth, with top-notch customer service, the company offers incentive for referring their business, their deliveries cover a lot of ground within the LA area–including Southern Orange County and San Diego Airport and surrounding areas, they have an extensive list of coupons and deals, and their delivery fee is only $1. Ordering online is easy and painless, making Fast & Friendly a worthy collective to check out.
Discretion is what Kaya Now Delivery specializes in, along with supplying cardholders with their medical marijuana needs. The nonprofit aims to bring mix high-quality with convenience. Their collective also offers a lot of deals for cardholders, including buy-one-get-one-free coupons, upgrades, and specials on edibles. Looking for something tasty? Check out their Moonrock Ice Cream–a product that makes mouths drool while giving that soothing satisfaction. Before ordering, keep in mind: All Kava Now cardholders need an original doctor's recommendation and a valid form of California identification.
This dispensary is set up like a convenience store, with lined shelves and fridges and displays filled with cannabis goodies. Reseda Discount Caregivers has a single goal in mind–to provide their medical cardholders with whatever they need to find relief, simply and safely. Reseda Discount's flower menu is lengthy, with prices beginning at $20 for an eighth, and their list of edibles is wide-ranging, starting at just $3. For an additional perk, look to their "Free Food Friday" coupon, which can't be beaten.
SoCal Co-op carries marijuana classics at low costs and offers deals exclusive to Leafbuyer. For first-time customers, they can opt for a 100% free eighth, which is motivation enough to stop by. An online review by zay420allday states, "Best in the valley for quality! Master P rocks!" A standout item is their Amber Moon Bath Soak, which will make any bathtub transform into a soothing space for relaxation.
Upscale Collective Delivery makes things easy. Not only are they ideal for seniors or cardholders who are bed-stricken, they appeal to anyone looking for their dose of bud. They have a long list of deals available, like discounts off of shatter and edibles, as well as ounce and flower specials. They're open seven days a week, and shouldn't be missed.
There's a lot going on in Los Angeles: dispensaries are as convenient, affordable, and innovative as they are common. From medical marijuana deliveries to walk-in service, these businesses offer top-quality flower to anyone looking for relief, for the best cannabis experiences in the valley. Refer to Leafbuyer for an even larger directory of LA collectives.