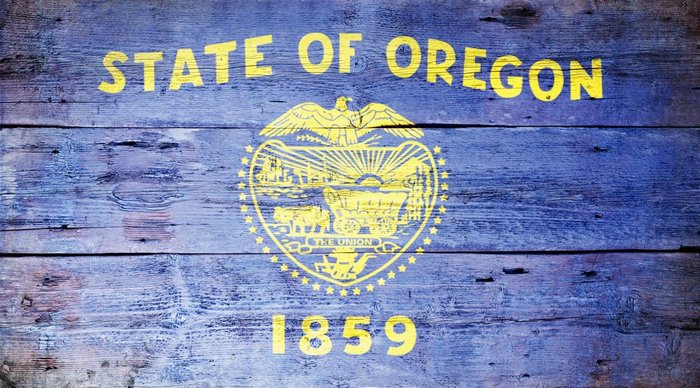 So you've got 2 days in Oregon, and a million different things to do. Lucky for you, Oregon's cannabis tourism industry won't let you down. There are a bunch of little places to go and a ton of things to do including everything from bike riding, bus tours, social clubs, and of course, recreational dispensaries. If you've got 2 days to kill, spend it with Mary Jane. Here's how: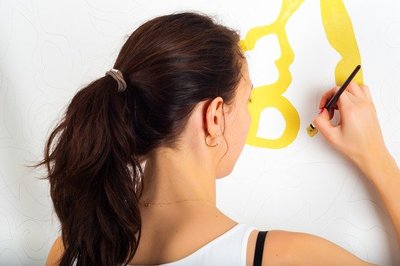 1. Weed Tours
Tours are an important part of any tourist industry, but the cool part about states that have legalized recreational marijuana is that there are tours that will show you the sights of the state along with cannabis in all of its glory. Cannabis makes just about every experience all the more fun, and if you want to experience the culture of some of Oregons biggest cities, the natural sights, AND cannabis, there are several options available for you to enjoy. A typical tour will last anywhere from 3-8 hours, so be sure to select the tour that will make the most sense for your personal itinerary.
The first one I always recommend is the Portland Pot Tour. You can take this tour through the city on a bike, which is my favorite mode of transportation. You get to go at a nice easy pace while your tour guide for around 11 miles. You'll learn a lot about the history, culture, and new recreational industry in Portland. The tour will run you $70 per person, but it's worth every penny. You'll also get to head inside some of the coolest dispensaries in Portland and visit a few head shops along the way. The guide will typically show you some of the coolest places to eat in town if you get the munchies along the way. The tour includes a bike, a helmet, the guided tour, food and a joint of local marijuana to take home.
There are several other tour options as well, including HomeGrown Weed and Wine Tours, which is a guided tour through Oregon wine country on a custom tour bus where you'll get to visit some awesome dispensaries and wineries.
You can also go on a High 5 tour, which was the company that started pot tourism in Oregon. They also provide VIP access to several dispensaries and can show you exclusive spots on a custom and comfortable tour bus. The Cannabus is another great option for bus tours if you're interested in seeing marijuana dispensaries, analytical laboratories, and grow shops. It takes place in Portland on a luxury party bus instead of on a bicycle, too!
2. Activities
Just like tours, there's no thriving tourism industry without a couple of activities to fill out the rest of your two-day schedule.
If you're looking for an awesome way to spend an evening with weed, check out the Puff, Pass and Paint classes taught by Heidi Keyes. The Puff Pass and Paint classes are held occasionally from 7 to 9 PM, so if it's something you want to do, it's important to get your tickets in advance. Cannabis is encouraged, and you're totally free to create whatever comes out in a relaxed and open-minded environment. Heidi describes the class as "canvas and cocktails with a twist". A lot of us have been to sip and paints with wine or cocktails, but these are more focused about the creative aspect of marijuana.
If you don't want to paint you can check out the pottery class as well. Puff, Pass, and Pottery is a class designed to bring creativity and marijuana together. A typical class consists of a few tables with some awesome bud waiting for you, a ton of clay, and a couple of joints getting passed around the room to really get those creative juices flowing. However, this class isn't all about pot, it's about the process. It's a really normalized atmosphere with a great teacher.
If you're not the artsy type, you should also check out the Little Amsterdam Wellness Center, which has several locations, and a few in Portland. This is a super cool dispensary that offers medical marijuana along with acupuncture and massage therapy. If you'd like to smoke some weed and chill out with a massage or acupuncture, you'll love it.
3. Social Lounges
If you'd like to meet some other cannabis connoisseurs during your trip to Oregon, it's always a good idea to check out the social clubs. The two most predominant clubs are the Northwest Cannabis Club and the World Famous Cannabis Cafe which have a ton of patrons when they're open. There's nothing like smoking with other people and hanging out together, and it's truly an experience you have to check out before you leave.
The first club, the Northwest Cannabis Club feels like the Disney World of social pot clubs because it's in a pretty large space with a lot of different areas and a lot of different things to do, and it also offers several different areas to enjoy, including a huge outdoor deck and dab bar, a 50 foot dab bar on the main level complete with vaporizers, volcanoes, and e-nails. You can also find pool and foosball tables, shuffleboard, a ton of games, like classic arcade games and newer ones. Downstairs is a casual lounge with snacks and beverages and comfy couches. The coolest part is that they're open every afternoon from 4 PM until midnight, so if you want something to check out after taking a tour or two and trying out a puff and paint, this lounge is or you.
On the other hand, you have the World Famous Cannabis Cafe, which has been in operation since 2009 allowing medical cardholders to consume in a safe environment out of public view. It was established by Oregon NORML and Madeline Martinez in November 2009 as a place for Oregon Medical Marijuana Program (OMMP) cardholders to socialize and safely consume out of public view.
4. Dispensaries
Portland offers a massive amount of recreational dispensaries for you to check out at your leisure. The first is Oregon's Finest, and the other is The Kings of Canna. These are by far the most beautiful and lavish dispensaries in Portland, making them awesome for cannatourists.
Oregon's Finest is Oregon's first licensed medical dispensary. It features a beautiful reclaimed wood interior which really warms and classes up the place. It serves both medical marijuana consumers and recreational customers, so if you're staying, pick up a gram to relax with in your hotel room.
The Kings of Canna dispensary is family owned and operated and lavishly decorated. It's decorated with dark mahogany and ultra luxurious, making shopping for flower here a truly stunning experience. The most beautiful buds are on display in lit alcoves on the walls. The budtenders here will be able to tell you anything you need to know, and will let you smell whatever you want. You can pick up a pre-roll or two of locally grown favorites and chill out in your hotel room.
There are a ton of things for you to do in Oregon, and there are still plenty of things to do for the cannabis tourist, and plenty of experiences to enjoy while enjoying recreational herb. Have you done any of these things? Let us know!
Have you done any of these things? Let us know!