How to Buy Marijuana Seeds Online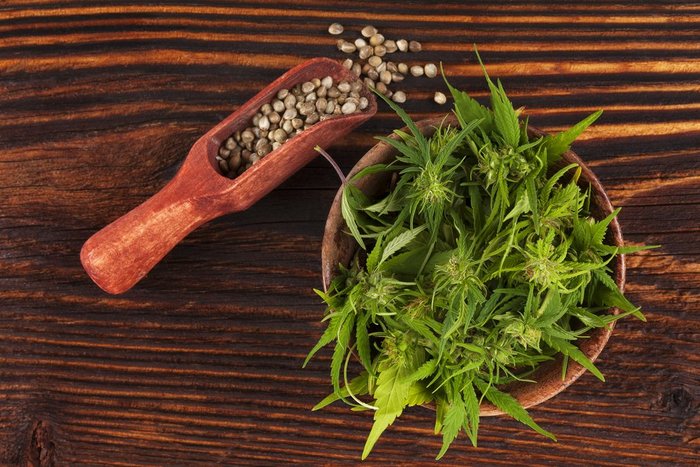 While most people grow their marijuana plants from clones, buying cannabis starts from a dispensary can be very expensive. Especially if you plant on having a large crop! If you have the proper grow room setup to handle baby plants, you can always grow marijuana plants from seed. Depending on where you live, you might be able to purchase them from your local cannabis dispensary, or you may have to buy marijuana seeds online.
If you buy marijuana seeds online, they will be shipped directly to your home from a seed bank. Seed banks are located all over the globe, with most marijuana seeds coming from the UK, Canada, the Netherlands, Spain, and now the United States. You can tell if a company is reputable if they are featured in other cannabis resources like High Times or Leafbuyer and have good third-party reviews.
Also, as you would do when buying anything online, make sure the URL has a "secure" status. This shows up on the top left-hand side of the screen next to the URL with a little lock icon.
Is it Legal to Buy Marijuana Seeds Online?
If you live in the United States and it's your first time buying cannabis products online, you might be wondering if it's even legal considering the federal government still classifies cannabis as a Schedule I drug. In general, it is a bit of a grey area. Strictly speaking, all cannabis seeds are illegal at a federal level. But, if you live in a state where cannabis is legal and you have the proper licenses or medical prescription to possess cannabis products, you within your rights in your state.
If you order seeds online, there is a chance they could be seized at the border if the package is selected for a random search. However, you don't have to worry about government officials knocking on your door to arrest you. The seeds would be confiscated as a prohibited agricultural product. All you will get is a letter in the mail stating that the seeds were confiscated. Thankfully, you won't be fined or arrested but you will not get a refund for your lost seeds.
Most reputable seed companies will package the seeds discretely and unless they have been mixed with adult plants, they won't have any odor. If you are wondering how to buy marijuana seeds online, you are probably also concerned about payment options. These days, most online seed banks accept credit cards, debit cards, bitcoin, and PayPal. If you are concerned about anonymity, you can always purchase something like a pre-paid VISA gift card and use it to complete the purchase. That way it won't be posted on your bank statement.
Suggested Online Sources
If you want to buy marijuana seeds online, you definitely want to select a company that is secure and known for producing high-quality genetics. It's not the time to try out unknown sources! Most people recommend keeping your seed purchases local if you can, and see if you can purchase seeds from other marijuana growers that may have collected them over the years. If that isn't an option, try out some of these online seed banks.
The name of this online shop says it all! Ilovegrowingmarijuana.com is an online seed bank that was started by an old school large-scale Amsterdam grower and is based out of the Netherlands. There you can purchase feminized seeds, automatic flowering seeds, specialty strains, high-yield strains, and pretty much anything else you are looking for. This site is great because it contains a lot of information about the seeds, so you know exactly what to expect from your plants. They also offer guaranteed delivery, so if your package is seized, they will re-ship it at no extra cost to you.
As an added bonus, they also offer free shipping and 24/7 grow support, so the customer service experience doesn't end after you buy the seeds. They have an excellent online forum where growers can discuss everything from pests to nutrients and get the answers they're looking for.
Crop Kings is a very well-known Canadian seed bank that has been around since the early 2000s. They are probably best known for their seeds White Cookies, which was ranked as one of High Times Magazine's Top 10 Strains of 2015. Crop Kings often puts out their own strains too, which is pretty unique. They also have a page on their website dedicated to helping people in the U.S. purchase seeds – they boast a 90 percent success rate for shipping seeds into the U.S. This is because packages from Canada don't go through as many security checks.
Here's another Canadian seed bank you can trust! Similar to Crop Kings, Sun West Genetics is a reputable source that produces almost everything you're looking for out of marijuana seeds – they're discrete, known for their good genetics, and have good customer service. If you are purchasing from Canada, they also sell their seeds wholesale to cannabis retailers.
Other honorable mentions:
Buying Seeds From Your Local Cannabis Dispensary
It's important to note that if you want to keep your purchases within the U.S.A., you'll have to just buy from your local cannabis dispensary. Companies like Colorado Seed Company don't sell online for legal reasons, but they do sell wholesale directly to dispensaries and other cannabis retailers in Colorado. If you want to support your local cannabis dispensary (as well as pay cash and eliminate the risk involved with buying marijuana seeds online) you can always ask if they will put in a seed order for you and then you can just pick it up there when it arrives.