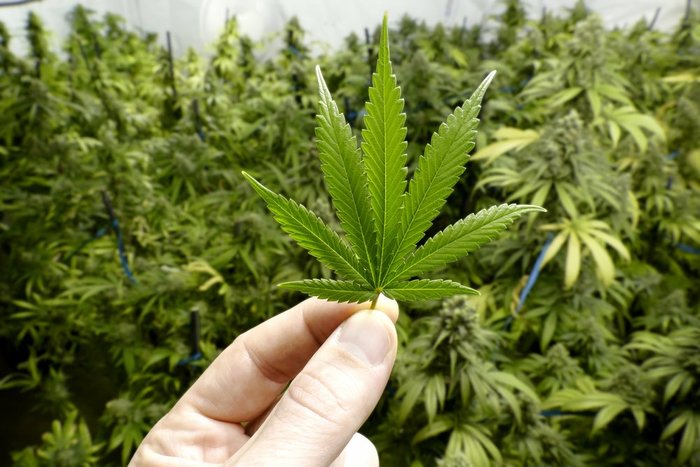 ATLANTA — Musician Jimmy Buffet, most famous for his iconic songs "Margaritaville," and "Cheeseburger in Paradise," has joined the Mary Jane train.
Buffet has partnered with the Atlanta-based cannabis company Surterra Wellness to promote a new brand of medical marijuana called Coral Reefer, according to a press release published last Tuesday.
Surterra Wellness operates several medical marijuana facilities in Florida, and the Coral Reefer brand will feature medical marijuana products and merchandise. Coral Reefer will sell medical marijuana, vape pens, tinctures, oral sprays, time released transdermal patches, topicals, and soft-gels. The company will also offer delivery services for next-day delivery.
Surterra was founded in 2014 and has 10 locations throughout the state of Florida, which include the cities of Deltona, Jacksonville, Largo, Miami Beach, North Port, Orlando, Pensacola, Port Orange, Tallahassee, and Tampa.
Buffet seems pleased to lend his brand's name to the fast-growing medical marijuana company and says that legal marijuana is long overdue. "I have followed and studied with keen intensity the recent evolvement of the medical marijuana story and the path towards the simple common-sense conclusion that cannabis is good medicine and should be made available to all who need it." The musician advocated for the state to legalize marijuana with a video in 2016.
Margaritaville Singer Joins Former Gum King Turned Ganja Guru
The announcement comes just after the Wrigley chewing gum empire heir, Beau Wrigley, joined Surterra Wellness as the board chairman. Wrigley joined the company last month and his investment company helped with Surterra's fundraising efforts. The billionaire helped to raise an additional $65 million for the company's $100 million in total capital.
Buffett will not share a stake in the company but will earn royalties from lending the company his band's namesake. "Jimmy and the Margaritaville team have built premium brands that are widely admired and recognized around the world. We are thrilled to be partnering with them," said Wrigley.
CEO of Coral Reefer John Cohlan said that the brand will help to improve the quality of life for millions of people worldwide and that they are proud to partner with Surterra Wellness.
Coral Reefer is set to launch in the spring of 2019. The company will launch in Florida before expanding to other states at a later date. Meanwhile, Jimmy Buffet and The Coral Reefer Band will kick off their tour on Sept. 25 in Paris, France.