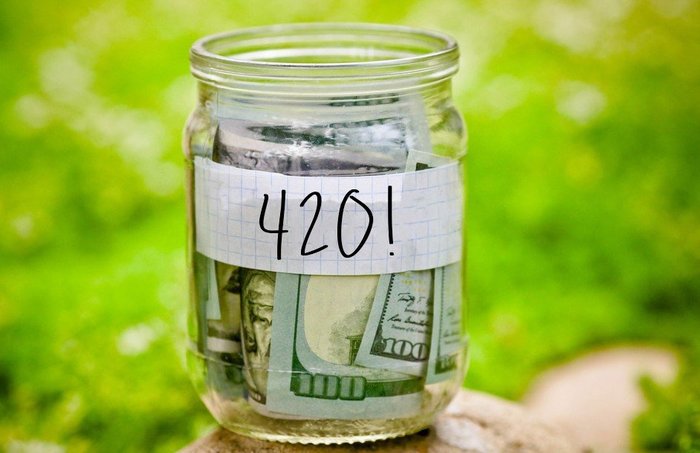 420 is coming up fast. With the holiday just a day away, it's time to stock up on bud and take advantage of the deals and discounts dispensaries are offering for the holiday.
While you can check out tons of available deals on Leafbuyer, here's our roundup of the best 420 deals in California. Remember to bring your card, though; these deals are for medical use only.
Purelife Alternative Wellness, Chatsworth, CA
Purelife Alternative Wellness is offering a ton of incredible discounts for the holiday. For starters, you can take 25% off of edibles, wax, tinctures, and shatter. Check out the manager's 420 special too: $10-12 eighths all day on 4/20. The dispensary is also offering discounts on various strains, pre-rolls, etc., so visit them at 20751 Marilla St. to get a full rundown of the available deals, and don't forget to print out your coupons!
Exclusive Caregivers, Los Angeles, CA
Exclusive Caregivers is another dispensary running multiple deals for the holiday– pick up 6g eighths from the gold menu for just $30, or $25 for 4 grams of top shelf flower. Both discounts are only available for 4/20, however, so make sure not to miss your chance. Bring your coupons to Exclusive Caregivers at 6200 S Wilton Place to take advantage.
Coast to Coast Collective, Canoga Park, CA
Coast to Coast is offering medical patients 4.2-gram eighths for just $30 this 4/20, with the lax limit of 1 per strain. Take it as an opportunity to sample some new favorites, and visit Coast to Coast at 7127 Canoga Ave this 4/20 with your coupon in hand.
Green Light Discount Pharmacy, Sylmar, CA
One of the most robust 4/20 celebrations on the list, Green Light is offering free goody bags to their first hundred customers, the opportunity to enter to win prizes, free jolly ranchers for everyone who visits, donate on three edibles to get one free, and tacos from 12PM-3PM. Make sure to swing by 15507 Cobalt Street to join in on the festivities!
THCSD, San Diego, CA
Come one come all to THCSD's 420 Celebration! Featuring a free pre-roll with any donation, a gift bag when you donate $50 or more, and a free eighth of Zenith Farms flower, a free gift bag, and a raffle entry to win a Venice Cookie Company skateboard when you donate $100 or more. All deals are one per patient and while supplies last, so make sure not to miss out! Get to THCSD at 3703 Camino Del Rio South to cash in on all the goodies.
Is your hometown not on this list? Make sure to head to Leafbuyer to search for more deals in your area so you can take full advantage of your favorite holiday.