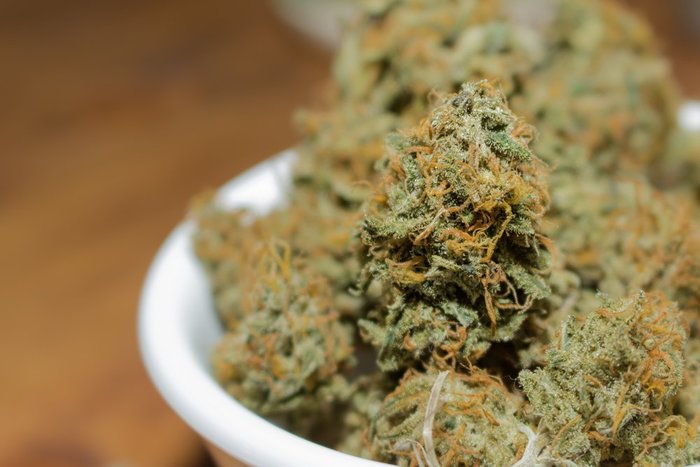 Barbary Coast Collective in San Francisco is hands-down the most beautiful dispensary that I've ever seen. Its décor reminds me of a lounge or bar inside of a fancy 1900s hotel with red wallpapered walls, Persian rugs, and a wooden ceiling with decadent chandeliers. It also has luxurious leather booths lining the walls, complete with a menu that looks more like a wine list. This is definitely a place for grown-ups and cannabis connoisseurs. You might even feel compelled to redecorate your residence after seeing this place.
The executive director of the Barbary Coast, Jesse Henry, told the San Francisco Chronicle that "We really wanted to commit to the look. We wanted it to be classic, like the Barbary Coast era, but to also feel timeless." I'd say that they achieved their goal ten-fold. It really is quite beautiful.
Onsite Smoking
The speakeasy-inspired dispensary has a room with a dab bar where you can vape hash and shatter. Another, larger ventilated smoking room towards the back invites patients to admire the view while enjoying some cannabis. The comfortable atmosphere is especially nice because many patients living in federal housing aren't able to smoke in their own homes due to HUD rules. Henry said that, for many, Barbary Coast is the only nice place where they can smoke without worry. "It's a safety issue for patients to have a clean, comfortable space to medicate off the street." The collective also tests their products for potency, mold, and pesticides with PureAnalytics Lab, so you can be confident that your medicine is safe.
Prices & Products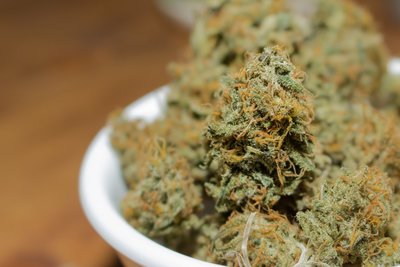 First-time patients receive 15 percent off for their first visit. Barbary Coast has an amazing variety of flowers with prices to match every budget. Try their Gold Seal Cherry Cheesecake hybrid for $16 per gram, $90 per quarter, and $320 for an ounce. It has 21 percent THC and is bursting with trichomes.
If you are in the market for edibles, Barbary Coast has chocolate chip Big Pete's Treats for you. The six-pack of cookies has 120 mg per serving and costs $15. They even have a gluten-free version! Indulge in several other flavors, including almond, ginger, peanut butter, and lemon drop.
Barbary Coast also has a wide range of concentrates for your pleasure. A half gram of Sour Cherry Pie concentrate is $55. If you prefer vape cartridges, they have those as well. Try a little Tangie for $22 per half gram.
If you live in the San Francisco Bay area, it is definitely worth a road trip to visit the Barbary Coast Collective. The atmosphere alone is worth the trip, and if you aren't allowed to smoke in your residence, this place is safe and perfect for medicating in comfort. Stop on by to gab and dab or to pick up your fun and run. Hours are 8 am to 10 pm daily. You can find coupons for Barbary Coast here.
952 Mission Street
San Francisco, CA 94103
415.243.4400
[email protected]
Barbary Coast Collective is a proud partner of Leafbuyer.
Article by: Niko Mann