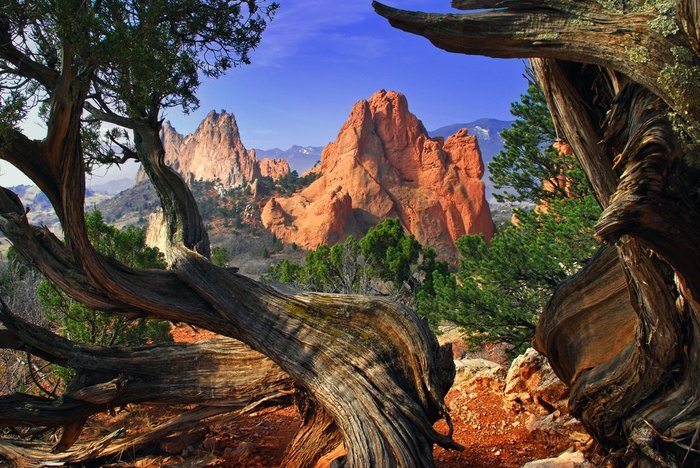 Colorado is not only known for its beautiful scenery, epic skiing and snowboarding hills/mountains, and countless outdoor sports/activities, but as of 2014, they've been known as a huge marijuana hub for Colorado residents and out-of-state visitors alike. Although Colorado voters approved a recreational marijuana law in 2014, cities like Colorado Springs hasn't allowed any retail marijuana businesses within city limits, according to Westword.
Colorado's recreational marijuana program has been very successful over the past three years, but this hasn't convinced Colorado Springs business owners and city council members to approve of recreational dispensaries opening within the city. Find out why they've been so resistant, and why Colorado residents are fighting to change this for 2018.
Why Does Colorado Springs Oppose Opening New Marijuana Businesses?
Denver and Colorado Springs, two of Colorado's largest cities, have always had some strong differences in political leanings, and the recreational marijuana law is definitely one of them. Although marijuana is recreationally legal throughout the state, once you cross into Colorado Springs, you won't be able to find any dispensaries to purchase marijuana from. According to the Denver Post, because of Amendment 64, individual cities were given the power to decide whether marijuana businesses would be allowed to open and operate in that area.
In particular, Vail is known to be a marvelous location for skiing and other outdoor winter sports/activities, and due to Vail's specific brand, the mayor and other business owners have expressed their skepticism about allowing marijuana businesses to open nearby. However, times have been changing, and Colorado residents and out-of-state visitors are interested in consuming marijuana while spending time in Vail. The only option to purchase recreational marijuana near Vail is to drive a few miles west on Interstate 70 into unincorporated Eagle County, which is home to many different pot shops.
Vail's Unwillingness to Risk Damaging Their Brand:
Dave Chapin, Vail's mayor, expressed his unwillingness to allow recreational dispensaries to open up in the city, and in a Denver Post article, he explained the following about the marijuana ban: "The driving force behind the ban was the recognition that protection of Vail's brand as a worldwide ski vacation destination had to be paramount." He went on to say that the town council discussed the recreational marijuana law and tax revenue potential, but they still decided to outlaw pot shops.
Although the Vail brand is quite valuable, and a lot of the brand consists of families, according to the mayor, he and the city council weighed the value of potential tax revenue and chose the value of the Vail brand above everything else. Some people may agree with this move, but many others are confused as to why this is still the case three years after Colorado legalized recreational marijuana.
Why Colorado Springs Should Allow Marijuana Dispensaries to Operate in the City
As stated by Mike Elliot, the executive director of the Marijuana Industry Group, "Although the symbiosis between small town and large city may appear to be a win-win for both communities, the places with the most restrictions in place come out at the losing end." This is very true, especially because people will always want the opportunity to purchase legal marijuana, and if they can't do that in Vail or Colorado Springs, then they'll take their business elsewhere. If Colorado Springs went about this the right way, they could benefit off of tourists/out-of-state visitors who are interested in purchasing marijuana while on their vacation.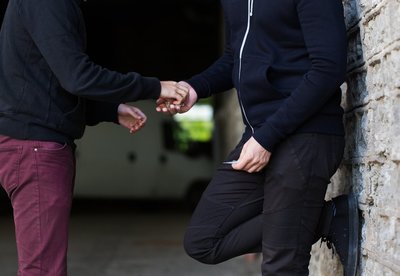 Additionally, Mike Elliot explained that the recreational marijuana bans are more harmful than they are helpful. "Recreational marijuana bans denote a 'head-in-the-sand mentality' that allows the black market in cannabis to flourish while the city forfeits sales tax revenues that could benefit the community," Ellliot told the Denver Post. For this reason and many more, Colorado residents are fighting for a change that would remove the bans on recreational marijuana in Colorado Springs in 2018.
Colorado Springs Isn't Anti-Marijuana
Although Denver has the largest number of both recreational dispensaries and cultivators in the state, Colorado Springs residents aren't necessarily against the recreational marijuana law. A cannabis study conducted by Consumer Research showed that in both Denver and Colorado Springs, the majority of residents are in favor of legal marijuana, including the majority of Colorado Springs liberals and independents. However, barely over a third of the city's conservative population agrees.
Based on the same study, most of the differences between Denver and Colorado Springs residents in terms of marijuana usage consists of users' reasons for consuming marijuana.
Overall, advocates have been fighting for recreational marijuana sales in Colorado Springs for a while, and the goal is to get the proposal on the city's 2018 ballot. Fortunately, people with medical marijuana cards can go to Grant Pharms, a medical dispensary that's located in Colorado Springs. They're known for their quality, compassionate, and consistent products, and it's definitely worth checking out if you're in town.
Grant Pharms is a proud partner of Leafbuyer.