Michigan Marijuana & How to Get It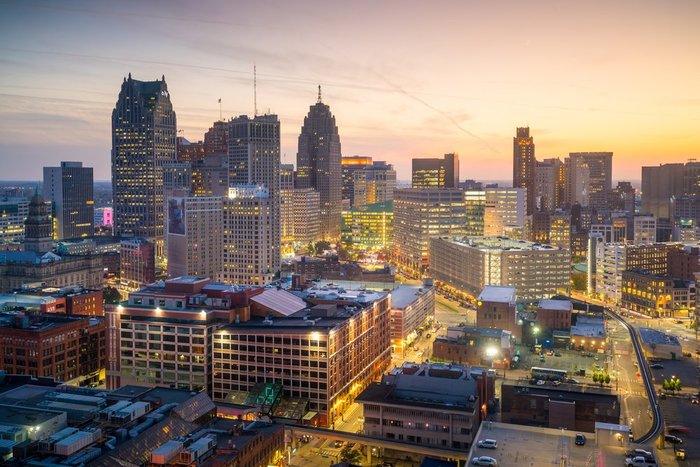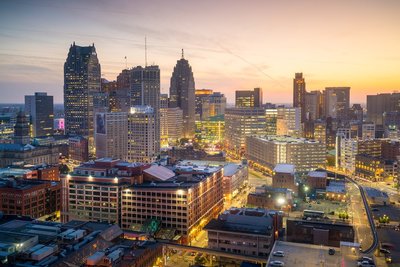 Michigan, a notorious Midwestern state whose voters approved of the use of medical marijuana in 2008, is now fighting for the legalization of recreational marijuana. According to Michigan Live, close to 220,000 Michigan consumers held a medical marijuana card in 2016, which is a 76 percent increase from 2012. It's safe to say that the demand for marijuana in Michigan is high, and the state is working on fixing its medical marijuana regulations to prepare for the possible legalization of recreational marijuana in the future.
The Success of Michigan Medical Marijuana
According to Michigan Live, in 2016, Michigan's medical marijuana program raked in $9.8 million in renewal and application fees. Not only is this significant for the state's economy, but it also demonstrates how badly Michigan citizens need medical marijuana.
The state's medical marijuana program has widely been seen as a success, but (as with any new industry), challenges have prompted state officials to make several regulatory changes. Ideally, much of that learning curve will be leveled out if and when recreational marijuana is introduced to the state.
The Possibility of Recreational Marijuana Legalization
Recently, Michigan citizens have been pushing for the legalization of recreational marijuana, and it's possible that the measure will pass in November of 2018. If recreational marijuana is approved, Michigan will have to adjust their marijuana law to meet the demand of the people.
Recreational Marijuana Law Details
If the legislature is approved, Michigan would have the highest possession limits of all U.S. states that have recreationally legalized marijuana, according to Michigan Live. Specifically, Michigan's recreational marijuana measure would allow adults aged 21 and above to purchase and carry 2.5 ounces of marijuana, which ties with Maine's laws. Adults in Michigan would also be allowed to have an additional 10 ounces at their place of residence, which ties with Massachusetts' laws.
Additionally, Michigan would allow for the unlimited possession of what citizens grow at home in the form of their own plants, according to Michigan Live. Many state officials are perplexed by these amounts, but according to Josh Hovey, a spokesman for the Coalition to Regulate Marijuana like Alcohol, these limits were reached based on discussions with coalition member organizations, Michigan public opinion polls, and the successes of other states that have instituted recreational marijuana programs.
As of this past September, Michigan's proposal to recreationally legalize marijuana is still ongoing, and 252,523 valid signatures are needed to get it on the November 2018 ballot. Then, the proposal would be subject to an up-or-down vote from Michigan citizens. Thus far, Michigan has passed their 200,000-signature mark, and if the recreational marijuana law is approved, the initiative would do the following, according to Michigan Live:
"Legalize personal possession, cultivation, and use of limited amounts of cannabis for adults 21 and older,
Legalize the cultivation of industrial hemp,
License marijuana businesses that cultivate, process, test, transport, and sell marijuana
Establish testing and safety regulations for retail marijuana,
And tax marijuana at retail levels with a 10 percent excise tax and 6 percent sales tax, which will support K-12 public schools, roads, and local governments"
Communities' Involvement in Recreational Marijuana
The approved recreational marijuana law would also allow for municipalities to choose whether they want to opt in or out of the marijuana business entirely. Dispensaries and other facilities will only be allowed to operate in cities that opt in. Those cities would receive 25 percent of revenue from the three-percent tax on gross receipts at dispensaries located within the municipality, according to Bridge Michigan. Also, if current medical marijuana dispensary owners want a good chance at obtaining a recreational license, they must close their shops by December 15th because of regulation changes, according to a warning by Michigan state officials.
Potential Earnings of Recreational Marijuana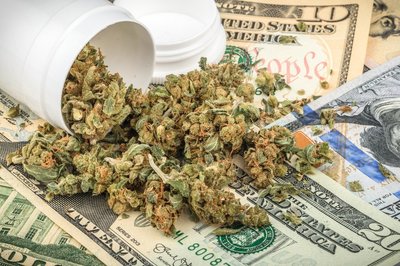 According to the Oakland Press, Michigan's marijuana industry could balloon to a minimum of $700 million. Local businesses need to decide whether they want a license when new regulations take effect this December. If businesses want to get involved, they need to act fast. Under Michigan's new marijuana law regulations, they will collect a three-percent excise tax and a six-percent sales tax, which would generate up to $64 million annually, according to the Oakland Press.
Overall, Michigan's medical marijuana law still contains some gray areas and regulation issues. However, after enacting regulation changes this December, they should be on the right track to recreationally legalizing marijuana. If Michigan's recreational proposal is passed, the marijuana law would impose a 16 percent tax, and the revenue would be split between communities, schools, and roads. Stay tuned to see if Michigan can get 52,000 more signatures to get on the 2018 ballot, and if so, prepare yourself to witness the first Midwestern state to experience an influx of elated citizens, thriving communities, and a booming economy.
Article by: Nicole Skrobin