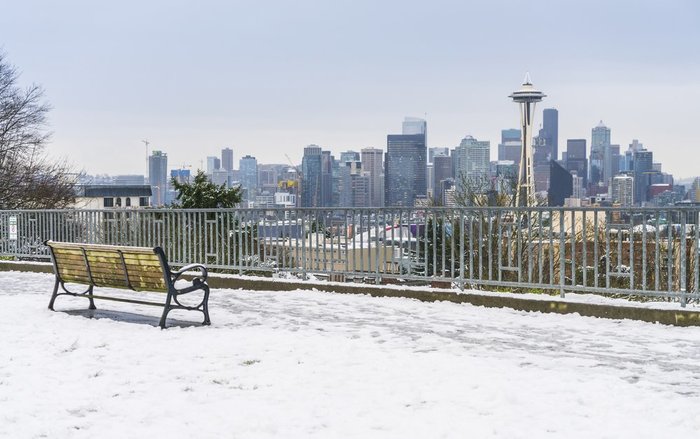 Most industries have a way of engaging their customers, their fan base, or other valuable relationships. The difference is: the marijuana industry feels freshly invigorated after the eight more states passed ballot referendum in 2016, liberated only enough from federal law to allow the wheels of society move with both social momentum and legal malaise.
As the legal industry has now consumed the west coast (with Canada well on their way to full legalization at well) expos, trade shows, business conferences, guest lectures, competitions, and awards have begun to spring up with enhanced enthusiasm from businesses, investors, and consumers alike. For Seattle, marijuana events have been part of the social landscape for decades. Even with all the experience, the city has accumulated over the years, each year more and more visiting or annually recurring cannabis-related events have been moving to the Emerald City.
Here are some of the excellent annual and upcoming marijuana events in Seattle: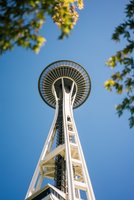 The 420 Games – Seattle
In their second year, the 420 Games is an event which mixes exercise, the outdoors, and cannabis appreciation.
Is it odd the event starts at 7:30 am, kicking off with a 4.20-mile walk, run, skate, or ride around Magnuson Park? Not when you consider the spectacular bay-lined park is nestled in northeastern Seattle, home to some awesome morning views of the rolling mountainous landscape with the sun cresting just slightly above it. From 11 am to 1 pm, Lagunitas brewery will be hosting a tasting of their beers, followed by informative talks, educational speeches, enlivened music, and a bit of stand-up comedy. The games end at 2 pm, leaving the better half of the day to burn.
Tickets range from $4.20 to $60.00 depending on how involved you'd like to be. For more information, click here.
The Seattle Hempfest
Seattle Hempfest has led the state in reform protest/ festival for nearly 25 years. Beginning as a one-day protest, the most famous of Seattle's marijuana events has grown to what is now a three-day long festival and expo, complete with industry leaders, celebrity supporters, and live music galore. Attracting over 120,000 visitors in 2014, the Seattle Hempfest is one of the summer's most elevated events. In fact, a study done by the University of Washington estimates the three-day "protestival" carries an annual boon to the city's economy of $7.1 million dollars.
Aside from being an annual event, the Seattle Hempfest has a mission of educating the public on the various applications of the cannabis plant. In so doing, the company strives to impact the laws regarding its uses and how business should be conducted in the reformed environment. The Seattle Hempfest is held annually at Myrtle Edwards park and, in 2017, will span August 18th through the 20th.
The Terpestival
How well do you know your terpenes?
Whole plant cannabis is beginning to develop quite the following, with users and product engineers becoming immersed further into the world of the tastes and smells the cannabis plant produces and how they impact the experience of cannabis. In it's third year, the Terpestival is formatted as a competition, but ultimately it is an educational event. By offering producers, processors, and retailers the opportunity to compete for top terpene characteristics in flower and/ or solventless extract as well as an entire day for educational speeches and acclaimed medical professionals, such as Dr. Ethan Russo.
Offered July 15th through 16th, 2017, the competition has 13 categories for products to be judged. The fine amalgamation of knowledge, competition, and cannabis enthusiasm makes the Terpestival an event you just don't want to miss. Click here for more details.
Seattle Cannacon
The Seattle Cannacon is an annual event which brings the self-proclaimed "Nation's largest" collection of businesses, entrepreneurs, investors, as well as community partners to develop lasting relationships, explore innovations, and help nurture ethical business values and educational platforms for the growing industry. By creating an expo focused on networking, education, and responsible community involvement, the Seattle Cannacon is set apart as the most professional marijuana event Seattle offers.
Having just past in February 2017, they have yet to release the exact dates for next year, but stay tuned.
The Tokers' Bowl and Masquerade Gala
The Seattle Hempfest throws benefit events and galas throughout the year. This Halloween, pick up your best costume and get dressed for a night of dancing, drinking, socializing, and, of course, a costume competition. The Tokers' Bowl and Masquerade Gala is in it's fifth year. It is a paid event; however, you pay for a membership (either temporary or year-round), a price of no more than $30. All proceeds collected are donated to prisoners who have been sentenced to life in prison for nonviolent marijuana offenses.
Costumes will be judged in four categories:
Most scary

Most hempy

Sexiest

Best overall