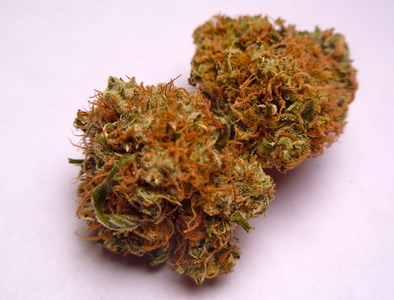 Sativa Hybrid
Columbian, Mexican, Thai & Afghani
AK47 Strain
There's a reason why the AK 47 strain adopted an intense moniker: its potent smell and more powerful smoke. Serious Seeds has produced uniform AK 47 seeds since 1999, leading to the strain's boom in popularity and reach. AK 47 seeds are easy to grow indoors and outdoors and can produce impressive yields. The strain gets its name for its one hit wonder tendency that leaves rookie and veteran smokers down for the count. AK 47 remains an industry and fan favorite for its notoriously high THC content, which is often reported around 20%.
Medical
Flavor
PINE SKUNKY WOODY
Effects
HAPPY EUPHORIC
AK 47 is a well-known, award-winning strain notable for its steady yet engaging high. The sativa-leaning hybrid cultivates a following for its strong scent and hard-hitting smoke. The strain is said to have gained its name from smokers' introductory encounters with AK 47 in Amsterdam. Many visitors were said to have regularly passed out after only hit of the strain. AK 47 still packs the punch since its debut in the early 1990s and has won a whopping 25 awards in various cannabis competitions. If you're looking for an intense THC high and relatively easy growing process, AK 47 is the strain for you.
Serious Seeds has offered quality strains of AK 47, along with other popular strains like White Russian and Double Dutch, since 1994. The company has been awarded more than 82 cannabis awards from industry members and retailers since 2016. AK 47, individually, has won 25 accolades for its long-lasting and potent effects. In 1999, the strain had the highest THC percentage out of all the Cannabis Cup applicants. AK 47's most recent award is listed as the second prize winner of the ?Bio-Weed? category at the 2016 HighLife Cup in Amsterdam.
AK 47 is an F1-hybrid crossed from Colombian, Thai, Mexican, and Afghani origins. You can often smell the strain before you see it. Both during the growing process and once bloomed, AK 47 exudes a strong, skunky scent. When smoked, AK 47 smokes as a blend of sour, sweet, and earthy aromas.
The strain is popular because of its long and strong cerebral high. AK 47 balances both sativa and indica side effects, along with a high THC content. THC percentages are reported from 13%-20% and can increase depending on the properties of the seed.
AK 47 can aid stress, anxiety, bipolar disorder, general pain, insomnia, loss of appetite, headaches, and depression. The strain can also relieve fatigue and eye pressure. Generally, AK 47 fosters a creative, euphoric high that keeps your mind sharp and stimulated while relaxing the body. However, the strain's indica ancestry can hit a user fast and knock him or her out. Most casual smokers prefer AK 47 as an end to their day or a transition into the evening.
AK 47 nugs should be resinous, compact and dark with streaks of bright red hairs. The intense coat of resin can give AK 47 buds an almost light and white appearance. Patients can also expect large calyxes and considerate height and girth. Before the bud is picked, growers have reported a medley of smells that include pine, citrus, fruit, and woody aromas. Few call the strain a ?winter wonderland? because of its spotted white appearance, earthy smell, and smooth smoke.
Growers can cultivate AK 47 successfully both indoors and outdoors. Plants reach medium heights and can produce solid yields. When grown indoors, Serious Seeds claims AK 47 can cultivate 350 to 500 grams per square meter. Many that grow indoors utilize either soil or hydro solutions. Ideally, AK 47 seeds do best and grow open and fluffy in mild climates that stay below 75 degrees Fahrenheit. It is recommended that seeds vegetate for four to five weeks. When grown indoors, AK 47 plants flower in 53 to 63 days, If grown outdoors, plants will be harvest-ready by mid-to-late October.