Who Will Be the Marijuana Capital of the US?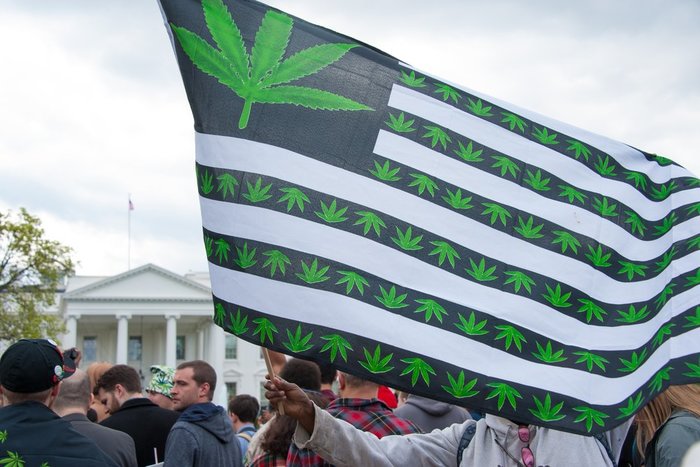 The United States West Coast has always been at the forefront of the legal cannabis industry. California was the first state to legalize medical marijuana, passing Proposition 215 way back in 1996. Washington State and Colorado were the pioneers of legal recreational pot in 2012, with Oregon and Nevada not far behind. But now, with three states on the East Coast having legalized recreational cannabis, it's safe to ask: Who will be the East Coast marijuana capital? Will an East Coast city take the reins as the American mecca of cannabis?
Let's review three of the potential East Coast hotspots for Mary Jane:
On Election Day 2016, Massachusetts (along with Maine) became the first and largest East Coast state to pass legislation that allows recreational weed to be grown, sold, and consumed. Boston, the capital of Massachusetts, is the largest city in the Northeast corridor of the United States and could be a candidate to become America's new mecca for legal cannabis.
In many ways, America was born in the city of Boston. The green revolution could find its home in the same city where the American revolution began. Could we see a Larry Bird strain sold during Celtics games at TD Garden soon? Perhaps there will be edibles named after Tom Brady or Bill Belichick on sale at New England Patriots games. Either way, Boston has all the ingredients to become one of many emerging marijuana capitals across the United States.
California and the rest of the West Coast should be considered on notice.
Politically, Boston leans toward the liberal side, despite its conservative New England history. The city is jam-packed with world-class universities, including Harvard, Boston University, Boston College, Tufts, Wentworth, Northeastern, and Berklee College of Music (just to name a few). That's a giant group of young adults reaching age 21 within city limits every year. Boston also has a vibrant art scene, including small clubs like The Middle East and The Paradise (which host both local bands and quality touring acts), as well as larger venues like the TD Garden for musical megastars.
Put this all together and you have the climate for a burgeoning marijuana metropolis in the Northeast.
While Boston dispensaries have yet to open for recreational customers (the expected date is July 2018), the Massachusetts Cannabis Control Commission has already pushed for some of the most aggressive legalization laws in the United States. In addition to the opening of recreational dispensaries, Massachusetts residents are able to grow six cannabis plants per person, or 12 per residence. But it doesn't stop there; the Cannabis Control Commission is also pushing to allow public consumption in designated cannabis lounges, at movie theaters, gyms, yoga studios, and massage parlors. Through a "mixed-use" license, these businesses could be permitted to sell cannabis along with their regular menu of products and services. Even bars and restaurants could be able to apply for a mixed-use license, though they would not be able to serve alcohol and cannabis simultaneously.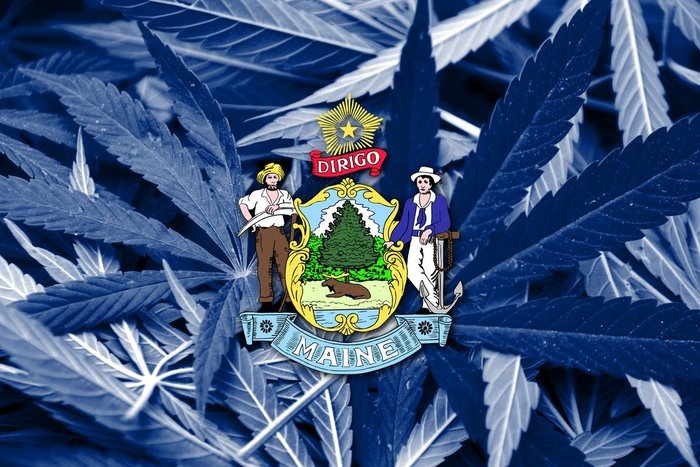 Not just 'The Other Portland', this quaint New England city is a haven for craft beer, liberal politics, and chilled-out good times. Like Massachusetts, Maine legalized recreational weed on Election Day 2016. A healthy community of cannabis cultivators is sure to complement Portland's burgeoning brewery scene, with beer-makers like Allagash, Shipyard, Lone Pine, Gritty McDuff's, and more within city limits. The city has a relaxed, borderline hippy-ish vibe that will be perfect for cannabis consumers, making it a chief contender for marijuana capital. 
The one prohibitive factor for Portland, Maine, is its size and location. With a population under 70,000, there simply may not be enough people in Portland for it to emerge as a true leader in the green revolution. It's also a two-hour drive north of Boston and has some pretty darn cold winters, so don't expect cannabis innovators from Silicon Valley or Southern California to migrate to Portland in droves anytime soon. But the people of Portland, Maine are probably happy with that; this chill community will be plenty satisfied enjoying their premium legal cannabis without fear of their city being overrun by transplants.
In an unprecedented move, Vermont became the first state to legalize recreational cannabis via legislation rather than public vote. In January 2018, the Vermont Senate and House of Representatives each passed the bill for legal weed, which will go into effect in July 2018. The city of Burlington, which borders on Lake Champlain, is another candidate to become the East Coast marijuana capital.
Burlington's hippy culture is obvious; one needs to look no further than the fact that it's the birthplace of generational jam band Phish. Vermont is also one of the best states to ski in the US, with beautiful mountain resorts like Stratton, Mount Snow, and Killington. Just ask the dispensaries in Boulder or Vail, Colorado: a nice cannabis session is always popular after a long day of hitting the trails.
However, like Portland, Burlington may be just too small and remote to become the number-one mecca for cannabis in the United States. Its population of 42,000 probably isn't large enough to attract huge crowds for a 4/20 party. Its climate may be just too cold for an influx of industry to occur over the next several years, and the city is a long 3.5-hour drive from the closest major city, which of course is Boston.
Conclusion
Boston, Portland, and Burlington are three East Coast cities sure to have a vibrant cannabis scene as cannabis legalization takes full effect and as recreational dispensaries begin to open. It will be an exciting time for the Northeast, which is usually more traditional and less progressive than major West Coast cities like Los Angeles, San Francisco, or Seattle. Largely due to its size, Boston is clearly the front runner in terms of potential to overtake a West Coast city and become the marijuana capital in the US.  The city has some work ahead of it if it wants to catch up to the West Coast weed scene.