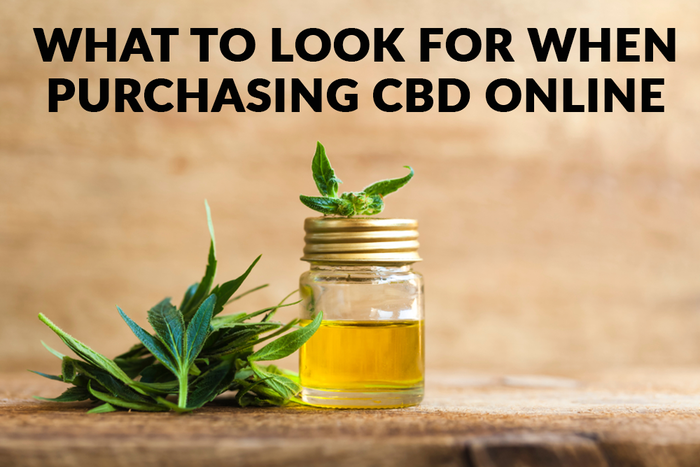 DISCLAIMER: Content in this article is for reference purposes and is not intended to substitute for advice given by a physician, pharmacist, or other licensed health-care professional. Always seek the guidance of your doctor or other qualified health professional with any questions you may have regarding your health or a medical condition.
__________________
CBD is gaining popularity as a valuable compound because of its range of effects on the body. The human body actually contains special receptors (CB1 and CB2) throughout the nervous system that are specifically activated by cannabinoids found primarily in the cannabis and hemp plants.
CBD oil is legal in all 50 U.S. states and in most places around the world (as long as the CBD oil is extracted from the hemp plant and not cannabis). The CBD that you can purchase legally online has no psychoactive properties and no THC. But, not all products are made equally, so make sure you know what to look for when purchasing CBD!
Quality
There are many websites on the internet that offer CBD products, however, only a few are trusted sources of safe and reliable product. CBD is a cannabinoid that is extracted from cannabis or hemp, so it is all the same, right? Wrong. CBD potency and quality depends on how the cannabis was grown, how the CBD was extracted, and the bioavailability of the product. One of those trusted sources is SimplyTransformative.com, which offers Superior, a high end quality CBD tincture. You can also find a wide range of articles on CBD on their sister site HoneyColony.com
Sourcing
When growing cannabis, it is extremely important to make sure that you have quality soil and nutrients for your plant. Industrialized hemp is known as a "hyper-accumulator," meaning it easily absorbs contaminants from the soil. Look for brands who source their cannabinoids from organic-certified, hemp-grown farms or you will be ingesting toxins. Superior CBD, for instance, uses organic hemp from Germany. Countries in the EU are renowned producers of hemp for the world. Countries like the Netherlands, Austria, Germany, and France rank among some of the largest hemp producers in the world.
Bioavailability
When you have everyone and their mama making CBD products, it's very important to make sure you are actually buying a product where you can get the product into your system.  Keep in mind that CBD can degrade 80 to 90 percent in the liver. So kombucha with CBD is just fancy marketing.
"Superior Hemp Oil uses reduced-particle hemp concentrate for direct delivery to the bloodstream through the mucous membranes under the tongue or inside the cheek, avoiding the problems that occur with drug interactions and degradation of the the oil in the liver.  They also achieve higher blood serum concentration of hemp oil with less material, by using the much more sophisticated system of encapsulating whole plant hemp extract in liposomes in a water suspension."
"Liposomal is considerably more stable and particle size consistent," explains Elizabeth Moriarty, who is a master herbalist and formulator behind Superior CBD. "Liposomes also permeate the epithelium much more effectively than micelles, and allow for an elegant formulation. Crucially, water soluble liposome delivery allows us to avoid hepatic first pass degradation of CBD, which results in approximately 90% loss of CBD when its consumed via gastric delivery. Thus, water soluble liposomes predictably- deliver approximately 10x CBD to the bloodstream as compared with the oil based drops and gastric delivery capsules that are commonly available."
Extraction Methods
You may not consider this, but the way CBD is extracted from the plant is an important consideration. If a company is using neurotoxic solvents like butane or hexane, consider that unsafe residues may make it into the formula, which is a bit of an oxymoron. Superior Hemp Oil uses CO2 extraction considered the safest and cleanest, which means it's using carbon dioxide under high pressure and low temperatures. This allows you to preserve and isolate the product. Other safe methods are olive oil but keep in mind that they have to be stored properly.
HoneyColony
This informative website, which was created by the director of the award winning documentary Vanishing of the Bees, is aimed at empowering people to be their own best health advocate. Their Superior Hemp Oil is like no other product in the marketplace, using finely extracted, optimized cannabinoid matrix, using production that meets high end specifications with natural ingredients in its processing. Integrity is key.
HoneyColony and Simply Transformative are proud partners with Leafbuyer.com.