Sen. Gillibrand Announces Support of the Marijuana Justice Act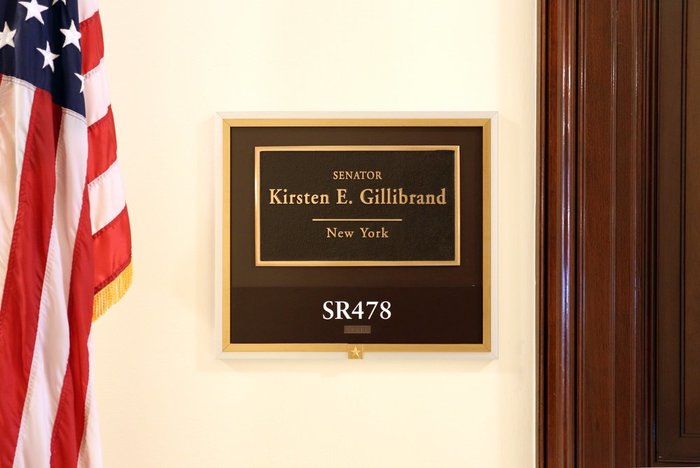 WASHINGTON: Sen. Kirsten Gillibrand (D-N.Y.) has announced her endorsement of the Marijuana Justice Act. The senator made the announcement on Wednesday, according to NBC News New York. The bill would put an end to the federal prohibition on marijuana by removing the drug from the Schedule I drug classification. Schedule I drugs are defined as having no medical value by the Controlled Substances Act.
This places marijuana in the same classification as heroin.
The Marijuana Justice Act was introduced by Senator Cory Booker (D-N.J.) last August. The bill would not only end prohibition, but would seek to reverse some of the damage done by the war on drugs.
The Washington Post reported that a provision in the bill would withhold funding for states that do not legalize marijuana and continue to arrest minorities for marijuana disproportionately. The bill would also withhold funding for states that have lop-sided incarceration rates for minorities convicted for marijuana possession.
The ACLU reported that Black people were 4 times more likely to be arrested for marijuana possession than White people. Both groups use marijuana at the same rate. Booker says that the bill aims to correct decades of devastation caused by the failed drug war, adding that millions of non-violent offenders have had their lives ruined and families torn apart at an enormous cost to taxpayers, saying "It's the right thing to do."
The bill also requires states to expunge and/or re-sentence federal marijuana possession convictions.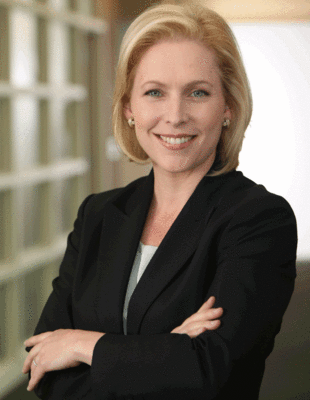 Funds that are withheld from states for not complying with The Marijuana Justice Act will be used to create and fund the federal Community Reinvestment Fund. The fund would receive $500 million in grants annually to invest in communities impacted by the failed war on drugs. The fund would be used for health education, job-training, offender re-entry programs, community centers, youth centers and libraries – much like the Marijuana Tax Cash Fund created by Colorado.
Sen. Gillibrand is the second senator to co-sponsor the bill. The first senator to sponsor the bill was Sen. Ron Wyden (D-Ore.) in 2017. The New York senator said that she is proud to co-sponsor the bill, adding that legalizing marijuana is a moral and social justice issue that Congress needs to act on now.
Gillibrand has been quoted saying "Millions of Americans' lives have been devastated because of our broken marijuana policies, especially in communities of color and low-income communities." She added that it is unfair that a person's entire life can be ruined over a single marijuana violation.
Gillibrand May Run for President
Gillibrand is rumored to be in the running for President in 2020, and so is her colleague Sen. Cory Booker. Many believe that if he runs, Booker will make marijuana legalization a signature part of his campaign. At least 72 percent of Democrats favor legalizing marijuana, and 95 percent support medical marijuana legalization.
Gillibrand has been a vocal critic of sexual harassment and misconduct, calling for Sen Al. Franken's resignation as well as a Congressional hearing for President Trump because he will not resign. It is believed she may use the #metoo movement as her campaign centerpiece.
If she runs for the Democratic presidential nomination, Gillibrand will have to answer for her support of the National Rifle Association and her past anti-immigration record. Gillibrand told 60 Minutes that "I came from a district that was 98 percent white," adding that she hadn't "taken the time" previously to hear the stories of immigrants.
With progressives gaining more power in the Democratic party, her new support for legalizing marijuana may not be enough for her to win the Democratic nomination. Her past support of the NRA and lack of empathy regarding immigration may see resistance.
Her support of the #metoo movement may, however, hand her the women's vote, while supporting marijuana legalization is sure to resonate with younger voters.