Weed and the Fast-Approaching Woodstock 50th Anniversary Festival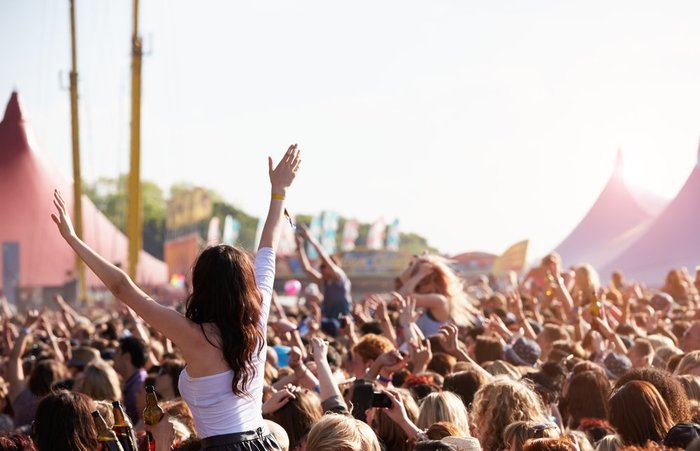 The legendary Woodstock Music and Art Fair is celebrating its 50th anniversary this year with a festival of epic proportions. That's right, Woodstock has managed to stay more than relevant for half of a century with absolutely no end to its notoriety in sight. And seriously, why would Woodstock, an event built on the basis of sex, drugs, and rock n' roll, ever become unpopular? Add in the original event's cultural significance, our current political climate, and the uprise of cannabis legalization and you have a Woodstock 50th anniversary worth attending.
New York might be the place for you to be this August. You can celebrate modern counterculture just like the previous generation did 50 years ago while enjoying some of the same musical artists that played at the original Woodstock. So if you want to attend a music festival with bucketloads more cultural significance than Coachella you should start thinking about buying your ticket to Woodstock's 50th anniversary. This is a bicentennial celebration you do not want to miss out on, especially when you consider just how much stronger weed is now than it was in 1969.
The Social Significance of the Original Woodstock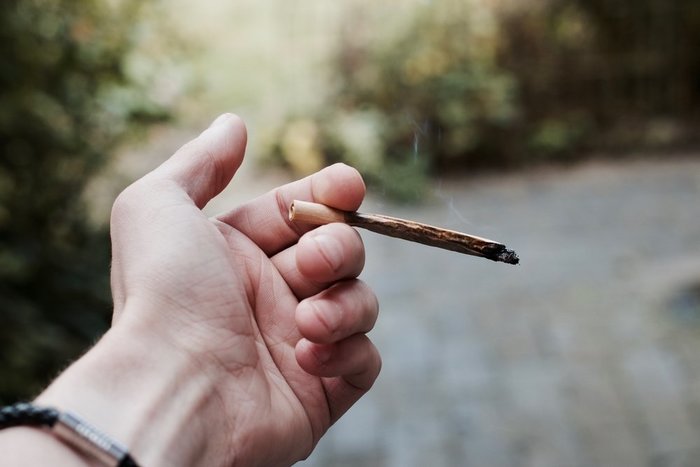 The Woodstock Music and Art Fair is so much more than the modern music festivals: it's a cultural and historical icon of the late '60s counterculture movement. You can't think of Woodstock without visualizing peace-loving hippies smoking weed on patterned blankets in a field (or at least I can't). And, in all honesty, hippies high on drugs really were the staple festival-goers of the original Woodstock! This music festival clearly struck a chord with the counterculture movement of that generation and has since lived on as a symbol for many. Some see Woodstock as a pivotal moment in musical history while others place more historical significance on the event. Between the upsurge of rock 'n roll, the pacifistic anti-war semantics, and the blatant use of drugs at the OG Woodstock, it's easy to see how the festival came to represent more than just itself.
Now it's hard to think of American counterculture without Woodstock immediately coming to mind since it really did become the historical icon for the whole moment — a movement that has lasted 50 years with Woodstock's 50th anniversary this summer. We sure have come a long way from the war on drugs, especially with weed. It's slow work making a change, but historical events like this really bring things into perspective. Who knows what the social significance of Woodstock's 100th anniversary will be!
Artists and Ambiance at the 1969 Woodstock
The vibes at the 1969 Woodstock Fair were reportedly beyond chill with just a hint of cultural rebellion to make the event exciting. If you were at the OG Woodstock, then you were lucky enough to experience a significant piece of history. The artists that played at the 1969 Woodstock Fair were huge names of the time and some even managed to retain their fame in modern times. That's 50 years of musical relevance! If names like Santana, The Grateful Dead, Janis Joplin, The Who, Jefferson Airplane, and Jimi Hendrix sound familiar then you have a pretty good idea of what the music was like during Woodstock 1969. You can't have a good countercultural musical ambiance without the greatest names of the time, after all! And the artists who played at the original Woodstock celebration were, without a doubt, some of the most notable musicians of the time.

What Happened at the 1999 Woodstock?
The infamous 1999 Woodstock Fair went badly, according to just about anyone who went to, saw, or heard about the event. Rolling Stone did an excellent article breaking down all of the worst parts of Woodstock 1999. To keep it brief, let's just say that Woodstock 1999 was the antithesis of what the 1969 celebrations were all about. Yes, there was still art, music, and drugs, but that's where the similarities end.
From drastic water shortages to sexual harassment to actual riots and flames, it's safe to say that Woodstock 1999 was a bit of a failure. Compared to the original, one could argue that it was a downright disaster! If the OG Woodstock celebration was all about harmony and love, then the 1999 version should have focused more on that and less on...whatever it was they were trying to celebrate. Hopefully, on the Woodstock 50th anniversary in 2019, the festival vibes will be more like they were in the beginning. Sex, drugs, and rock 'n roll is a much better combination than overpriced water, riots, and fire (in my opinion).
What to Know for Woodstock 2019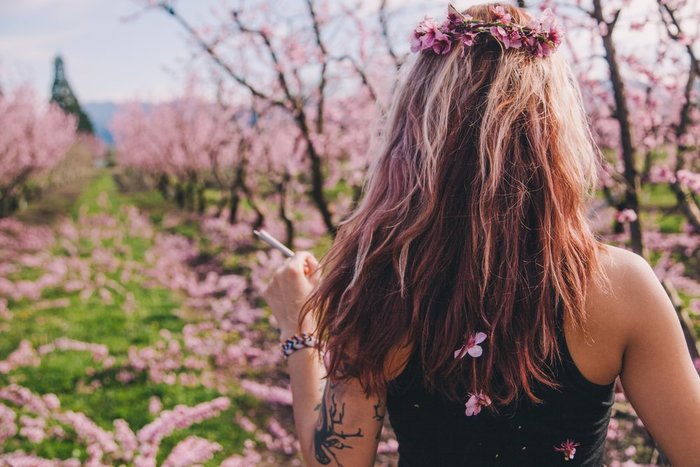 So now you're probably wondering how you can get yourself to Woodstock 2019. And, lucky for you, tickets went on sale April 22nd! Check out the official Woodstock website to buy your place in the historical Woodstock 50th anniversary.
The musical lineup for this year's celebrations is almost as legendary as the original (though perhaps not quite). Anyone who ends up going to Woodstock 2019 will see a veritable ton of famous musical artists: The Killers, Miley Cyrus, Santana, Akon, Chance the Rapper, Jay-Z, Imagine Dragons, Halsey, Cage the Elephant, Earl Sweatshirt, and Pussy Riot. And that just scrapes the surface of all the recognizable names expected to perform at Woodstock this summer.
The event is in Watkins Glen, New York and will be held on August 16, 17, and 18. Tickets went on sale April 22nd, which should have given you just enough time to recover from your 4/20 celebrations! This is a 50-year anniversary you won't want to miss out on. Between the awesome music, awesome people, and awesome vibes there's no better place for a stoner to be mid-August of this year! And just think — in another 50 years you can tell your grandkids how you celebrated Woodstock back in the day.
Will the Woodstock 50th Anniversary Meet High Expectations?
The only question that remains is whether or not the Woodstock 50th anniversary will live up to all the hype. It's hard work making sure a festival meets the incredibly high expectations the original Woodstock celebration set. But at least it's unlikely for things to go as badly as they did in 1999 (knock on wood).
Now all that's left for you to do is buy your ticket and wait to see just how well Woodstock 2019 goes. Keep in mind, though, recreational marijuana is still illegal in New York. But with such big-name musicians, old and new, it's hard to imagine a boring turnout. In fact, with the world being as crazy as it is right now, this may be the perfect time to revive the spirit of OG Woodstock. So pack up your weed, your patterned blankets, and your bottled water and get ready to chill out and think long and hard about peace, love, and weed (in that order).
For the best weed deals, head to the Leafbuyer deals page!