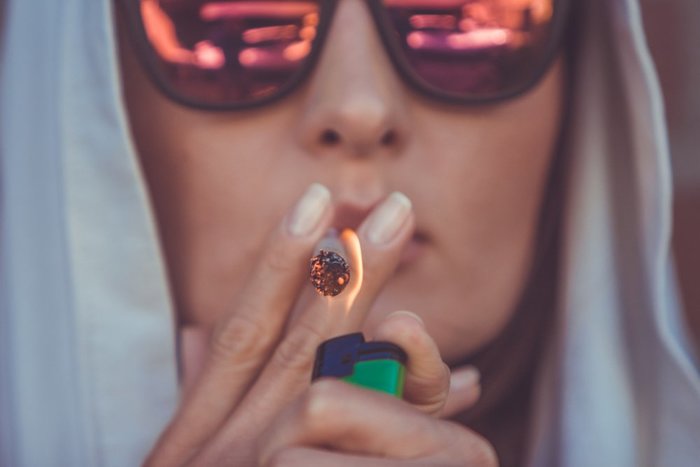 There are two kinds of stoners in this world: those who love summer and those who hate it. Whether you're excited about the hottest season or dreading the end of spring, these weed products for summer are bound to improve whatever plans you have for the next three months. Any summer activity, from spending the day at a beach to hitting the city with friends to staying home and enjoying some quality time with the air conditioner, can be improved with a little weed (or a lot of weed, your choice)!
We have products to quench your thirst, shade your eyes, and get you high — whatever weed need you have for your summer festivities can be found here, guaranteed. So, grab your bathing suit, your sunscreen, and, of course, your weed and get ready for a cannabis-filled summer unlike any other. All you have to do is read this Leafbuyer guide to weed products for summer and the rest is smooth sailing!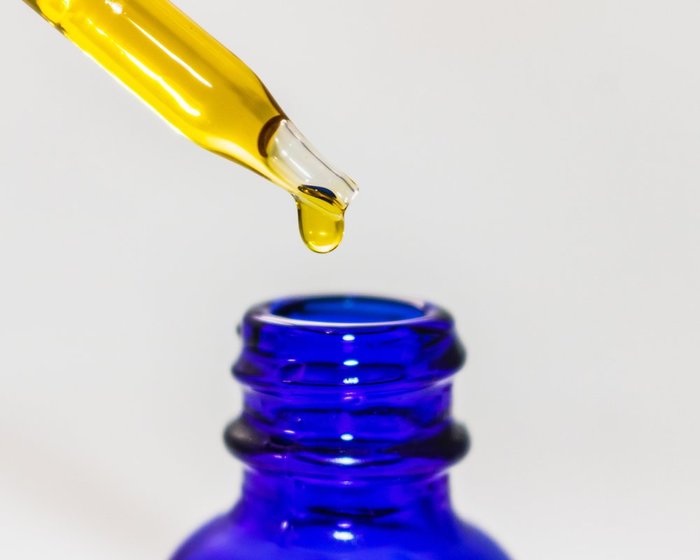 If an ice spray doesn't already sound like the perfect summertime cannabis product, then maybe adding some CBD into the mix will convince you. From aches to new and unexpected injuries, consumers report this spray was made to keep you sprightly and summer-ready.
Discreet and easy to hide in any purse, pocket, or palm, this product is essential to any outdoorsy/active cannabis enthusiast looking to spend some time having fun in the sun. Whether you plan to play volleyball at the beach or hike mountain trails for miles, A2Fly's CBD Ice Spray could help you along the way.
Nothing can boost your day quite like caffeine, cannabis, and convenience – but what if all three were combined in one easy-to-swallow option (literally)? With Elite CBD Uplift Gel Caps you can get your daily dose of non-jittery caffeine combined with enough CBD to get you through the day.
That's right! This is the ultimate weed product for summer, especially for all you caffeine-loving stoners out there. There's a reason so many coffee/CBD products are hitting the market as we speak and it's because so many love a caffeine and weed combo. These Uplift Gel Caps skip the middle man by offering just the boost and weed without the coffee. So, get your summer started right with some Uplift Gel Caps.

One of the worst parts of summer (at least in my opinion) is the dry, chapped lips. Sometimes, no matter how much water you drink and no matter how hydrated you feel, it still isn't enough to keep your lips from painfully peeling. With Evergreen's Organix Lip Balm, you don't have to spend any time worrying about your mouth!
Instead, just apply this cannabis lip balm, do your thing, and appreciate how cool it is to live in an era where there's actually weed in your chapstick. You can feel good knowing your lip balm is made from scratch with natural emollients, premium essential oils, and petroleum-free ingredients. So, say goodbye to hot-weather chapped lips and hello to an essential weed product for summer: Evergreen Organix Lip Balm.
Summer isn't all about looking cool, except for when it is! These Stoner Shades from Herb Saver are stylish, functional, and exceptionally affordable. Not only do they protect your eyes from the sun, they also hide your red eyes from the world. If you can kill two birds with one stone with this weed product for the summertime season, then you might as well!
These Stoner Shades come with their own protective case and guaranteed customer satisfaction. Whatever you have planned this summer, it can't hurt to have some awesome (and efficient) sunglasses on hand. After all, no one ever complained about not forgetting their sunglasses at home. And if you lose these bad boys, don't worry – you can just buy another pair (and another after that). The more Stoner Shades in the world, the better!
Vapes are great for the summertime for a number of reasons: they're discreet, easy to transport, and don't involve dealing with hot flames on a hot day. This vaporizer from Karing Kind Labs can be taken everywhere, from camping in the wilderness to camping in a blanket fort in your bedroom!
Consumers report the hybrid cartridge is ideal for mellowing out without falling asleep so you can spend your summer doing whatever you want. And since Karing Kind focuses on making their products healthy and better-tasting than other brands on the market, you're guaranteed to fall in love with this sleek portable vape. Who knows, this summertime cannabis product may become your favorite product for the rest of the year too! The only way to know for sure is to give it a try and find out for yourself.
Summer is a time to get together with friends and make the best of life. For stoners, that usually includes smoking fat weed and spending time together doing nothing but a whole lot of chilling (and maybe listening to some music). The best way to spice up a hangout with all your weed-loving buddies is with a card game that's all about weed: AKA Kheper Games' Weed! Card Game.
You can build yourself a weed garden, sabotage your friends with unhealthy crops, and have a blast while doing it. In real life, ruining your friend's hard-earned cannabis crop might not go over so well, but in Weed! it's all fun and games. Even non-stoners can enjoy playing this game, though most people who play Weed! probably smoke weed (if we're being honest). Either way, don't skip out on this awesome weed product for summer. After all, when else can you bust your pal for possession and not lose the friendship over it?
View this post on Instagram

#Spring is in full bloom here in #Denver! . . Bubba Kush Root Beer comes in 10 mg for Adult Use and 100 mg for Medical Use. . . Learn more about Keef Brands products by going to the link in our BIO . . #keefbrands #keefcola #rootbeer #bubbakush #cannabis #soda #edibles #beverage #drinks #thc #hybrid #denver #colorado #milehigh #milehighcity #spring #flowers #tulips #blooms